The Media Learning Company: Level 4 UAL Professional Diploma in Technical & Production Practices
Level
Level 4

Duration
1 year

Start Date
September 2024

Venue
CCN-Main Campus

Course Code
A0155
Start Date
September 2024, Full Time
Summary
Are you thinking about a career in media production – whether that's film, TV, radio, animation, photography, or graphic design? Do you have a burning desire to bring your creative ideas to life through any of these media? The Media Learning Company offers a unique opportunity to work with like-minded people in a way that mirrors what it is like to work as part of a media production company. This 1-year course is very different to other qualifications. Whilst you will be working towards a Level 4 qualification, your day-to-day experience will be much more like having a job than being on a college course.
As a member of the Media Learning Company, you will work collaboratively on a wide range of projects that have been commissioned by external clients. This could include working on documentary films, attention-grabbing promos, awareness-raising campaigns, podcasts, interviews, and more. You will have plenty of opportunity to develop the skills and creative ideas that you are most interested in, within a vibrant and supportive environment. You will be mentored by industry professionals, including Norwich-based Eye Film and past graduates of the Media Learning Company.
The Media Learning Company attracts a diverse range of team members whose different skill sets, creative interests, and life experiences (with a mix those coming to us at 18/19 and older learners) adds to a dynamic learning experience. The ambitious creative projects you will be involved in will see you develop the skills, confidence, and mindset needed for the next steps in your career in media production.
Entry Requirements
Achieve 2 A levels at grade C or above, or an Extended Level 3 Diploma at Merit or above.
The Media Learning Company is open to anyone aged 18 or above who wants to learn how to work as a media production professional, is enthusiastic about being part of a creative team and who wants to work on ambitious projects producing media; including film, TV, radio, animation, photography, and graphic design.
Learning Outcomes
During your year with the Media Learning Company, you will participate in a mix of on-the-job learning, tuition, and mentoring from industry professionals. You will produce a wide range of work for external clients, working closely with the client and fellow team members on each project. Members of the Media Learning Company benefit from their own dedicated production office/studios and have the opportunity to use the fully equipped TV studios and editing equipment at City College Norwich.
Objective
The Media Learning Company aims to develop you as a media production professional, to help you to build your skills and knowledge for the industry, and to prepare you for your next steps in your media production career.
Assessment
Assessment will be through a variety of methods including assignments, evidence from on-the-job learning, and through project work.
Progression
Over the duration of one year, you will have the opportunity to develop a broad range of media production skills whilst experiencing different roles within collaborative projects. This will help you discover and explore potential career paths within media production and the wider creative industry sector. Former Media Learning Company students have gone on to careers in media production and related areas, become self-employed media production technicians, or entered higher education.
Career Progression
Past members of the Media Learning Company have gone on to work with major broadcasters such as the BBC, joined cutting-edge digital media companies, started their own businesses in design and media, as well as securing places on prestigious higher education courses.
Fees
If you are a UK or home fee status student and aged 16-18 on the 31st August before the start of your course, tuition fees are free. If you are aged 19 and over please contact the Advice Shop. Please check our Finance pages for information on loans, bursaries, fee information and student travel offers that are available. Alternatively please contact the Advice Shop.

All students will need to provide their own basic equipment, including an minimum 1TB hard drive, with a list provided during induction. Students pay for enrichment trips and educational visits during the academic year. International trips are optional and are at additional cost payable by the student.
Latest News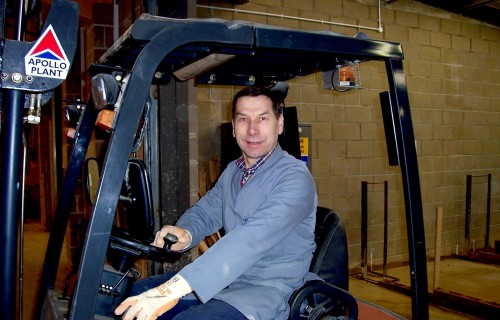 Technician Brian Enefer has reached the milestone of 55 years' employment with the college.
Read more
23rd November 2023