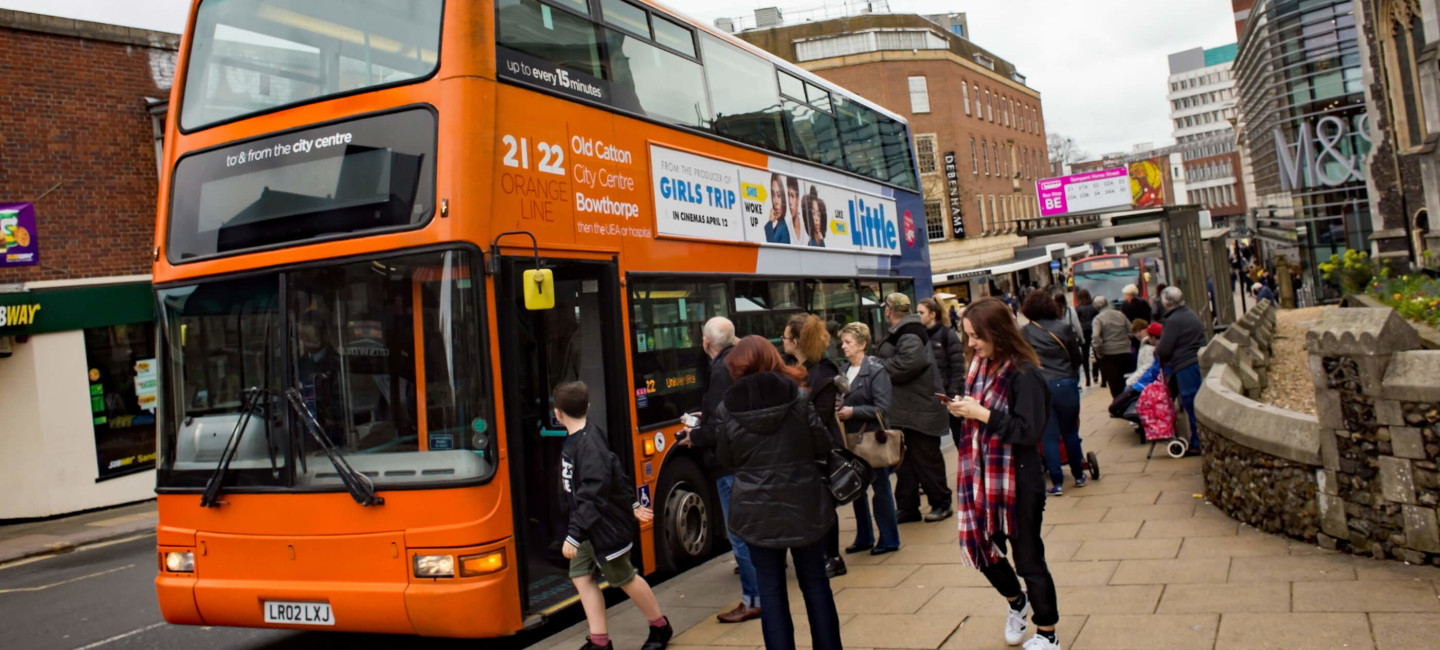 Travel Guide
Stay safe on Konectbus
Please remember that Konectbus are still advising all passengers to continue to wear face coverings when travelling on their services, unless exempt from doing so. Therefore, please remember to bring your face covering with you.
---
Ipswich Road closure from 10 - 14 September
Please be aware that Ipswich Road will be closed from the 10 - 14 September.
You can still access our car parks from Daniels Road but coming from St Stephens Road there will be no access inbound or outbound.
First buses will drop off and pick up students from Newmarket Road - Find out more.
If you use Konect Hardford Park and Ride, please find updates here.
For updates to Borderbus No 146, please call 01502 714565.
These links give you advice on routes and prices and how to get to College safely. If you need more advice on travelling to College get in touch with Natalie Dyer using the form below or on 01603 773 607.
Contact the Student Travel Adviser