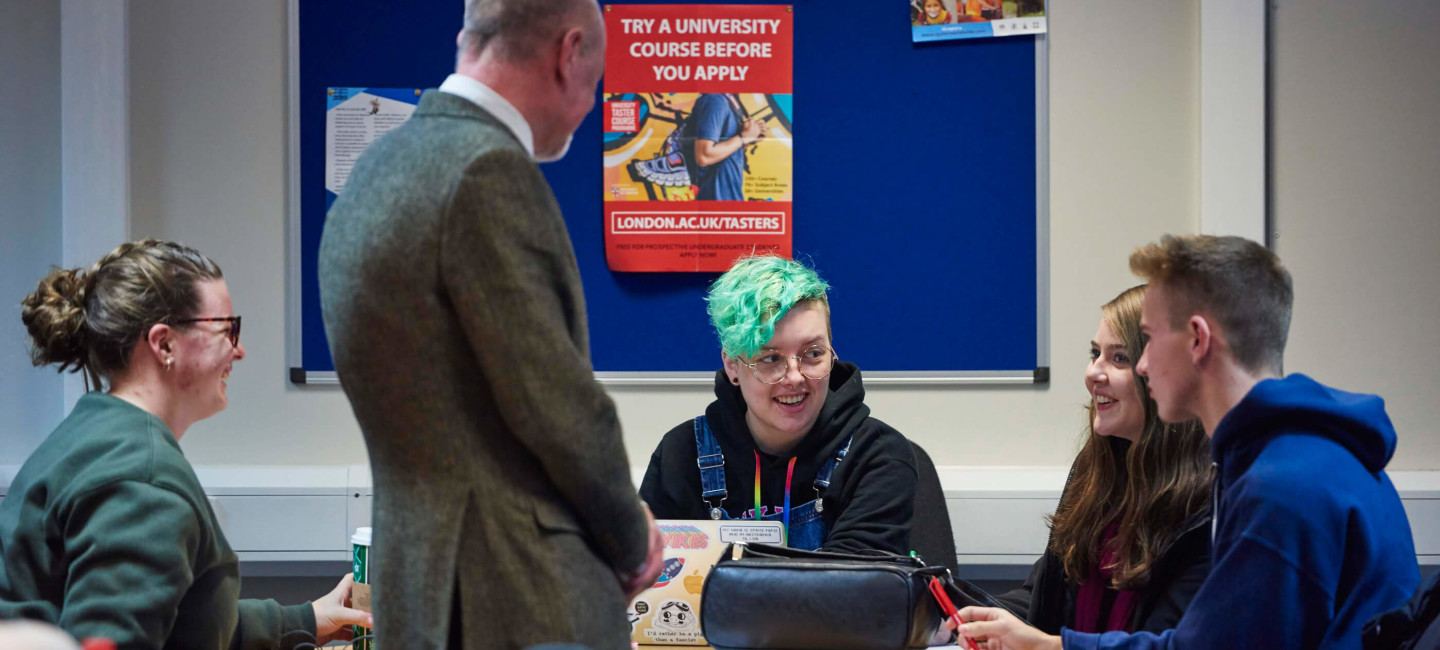 Safeguarding at City College Norwich
Our College recognises our moral and statutory responsibility to safeguard and promote the welfare of students.
We endeavour to provide a safe and welcoming environment where young people are respected and valued. We will be alert to the signs of abuse and neglect and will follow our procedures to ensure that young people receive effective support, protection and justice.
We have put together the information below to explain how we meet our safeguarding and child protection responsibilities. We have also included some tips to help you to keep your child safe.
If the Coronavirus pandemic means that students and apprentices are not attending college for face to face teaching, the College continues to be fully committed to ensuring our students are safe. You can view the relevant guidance here.
Our safeguarding policy and procedures
Everything we do at City College Norwich is to enhance our student's experience. Students and their safety is of paramount importance. We seek to provide a safe and supportive environment where the welfare and health and safety of students is valued, promoted and safeguarded so that students can learn and progress in a safe and secure environment.
The purpose of our safeguarding policy and procedure is to ensure that every young person who is registered at our College is safe and protected from harm.
This means that we will always work to:
protect children and young people at our organisation from maltreatment

prevent impairment of our students health or development

ensure that children and young people at our college grow up in circumstances consistent with the provision of safe and effective care

undertake that role so as to enable students at our college to have optimum life chances and enter adulthood successfully
The safeguarding policy aims to:
define organisational and individual roles and responsibilities for safeguarding

outline our legal responsibilities in relation to safeguarding

outline the process for managing safeguarding referrals
Our ethos: to provide a safe environment for our students
We are committed to promoting a positive, supportive and secure environment where students can develop a sense of being valued.
We do this through the effective implementation of a series of procedures related to health, safety and well-being. The following procedures will support our commitment to providing a safe learning environment:
Admissions and Review

Alcohol and Drugs

Bullying and Harassment

Confidential Care Plan

Disruptive Behaviour in the Classroom

Staying Safe Online

Student Absence

Unwell Students

Code of Conduct for Staff
City College Norwich seeks to provide a safe and supportive environment where the welfare and health and safety of students is paramount. Our Code of Conduct for Staff aims to help staff safeguard students and reduce the risk of conduct which could be mistakenly interpreted as improper and lead to allegations being made against individuals.
Contact City College Norwich Safeguarding Team
Our Safeguarding Officers are Marie Pacey, Cat Warrington (on maternity leave) and Sam Warner. You can contact the team on 01603 773 426 or 07795 487 645 (Norwich and Paston) or 01603 732 326 or 07772 785346 (Easton) or via email safeguarding@ccn.ac.uk .
Our Designated Safeguarding Leaders (DSLs)
Corrienne Peasgood

Jerry White

Julia Bates

Helen Richardson-Hulme

Jacky Sturman
Safeguarding and wellbeing emails to students
Useful Links