Study Hospitality & Catering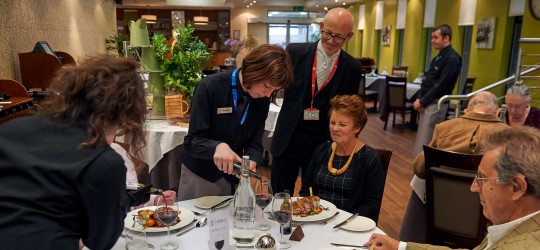 Study Hospitality & Catering
Get to work in our award-winning restaurant, learn from teachers with solid professional experience and enjoy exciting opportunities to help start your journey to a great culinary career.
Apply now for September 2022.
Whether you're an aspiring restaurant or hotel manager, have dreams of becoming a chef, or want to become a professional baker or barista, our hospitality and catering courses could be for you!
Start your journey to an exciting career in a vibrant and varied industry with our hospitality and catering courses for school leavers in a variety of specialisms including professional cookery, catering and food and beverage service supervision, or our hospitality and catering apprenticeships. Apply for September today.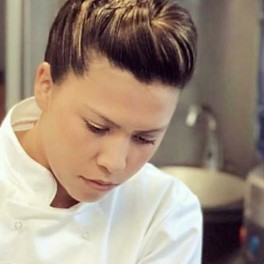 "City College Norwich prepared me in so many ways and helped me by giving me confidence and skills that I still use today."

Leanne De'ath - Professional Cookery (2013), Pastry Sous Chef at a 5-star hotel and former Bake Off: The Professionals contestant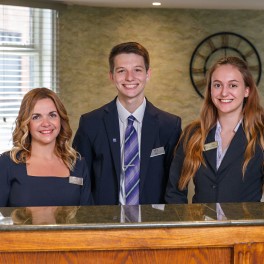 "My favourite part of my job is the people. I love meeting our guests and have been lucky enough to also welcome some famous faces to the Hotel. I have developed my people skills and my career skills throughout my time here, I have become better at speaking to people."

Ryan Fox, former Hospitality Team Member Apprentice and Receptionist at The Maids Head Hotel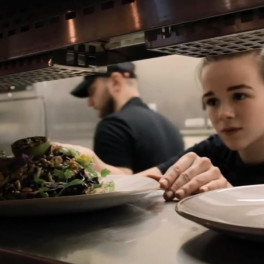 "I chose City College Norwich because of its excellent reputation and the course really excited me"

Meg Greenacre, Professional Cookery (2017), now Head Chef at vegan restaurant, Erpingham House, at the age of just 21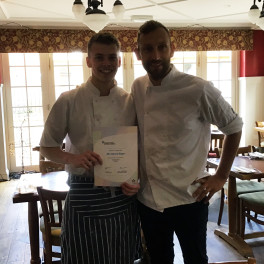 "There's camaraderie in the kitchen, it's a high standard of dining, and everyone's always pushing each other to make sure we're improving. That's what I wanted. Every day is different - you might be making consommés, veloutés, emulsions – you don't get bored of it."

Alex Sawyer, former Commis Chef Apprentice and Commis Chef at Kings Arms, Fleggburgh, Norfolk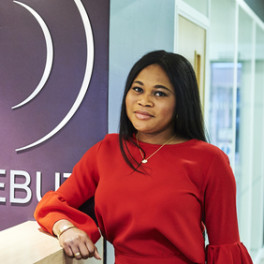 "When I started at the college, I was a shy and confused young lady who didn't know what the future held for her, but now, I'm a different person! I'm full of confidence and I have really enjoyed seeing myself grow up in the college environment. Since being at City College Norwich, I've gained the trust within myself to go out and do the things I want to do. The college has taught me that you can go up to the ladder and go higher – there are no limits."

Veronique Ananou - Hospitality and Higher Education Graduate (2018), currently studying a Masters Degree in International Hotel and Tourism Management at Oxford Brookes University
Once in a lifetime experiences
Our students are trained to the highest culinary level which means you get access to some of the best opportunities to develop as a professional.
As part of your course, you will have the chance to develop skills through a range of unique experiences from taking over large city centre hotels to working with some of the biggest names in the business through our guest chef programme. Previously, our students have worked with Richard Bainbridge, Richard Hughes and have catered for The Queen at Sandringham House, The Earl of Wessex and The Duchess of Cambridge.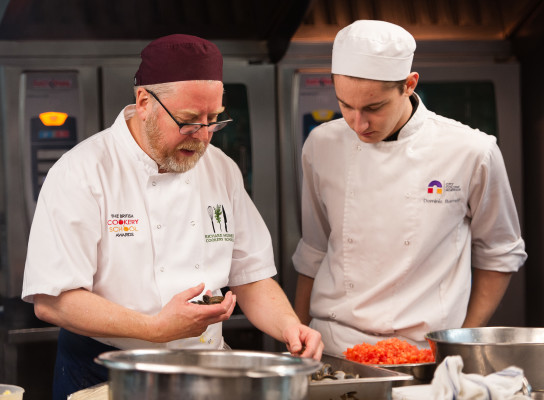 Exclusive access to our award winning restaurant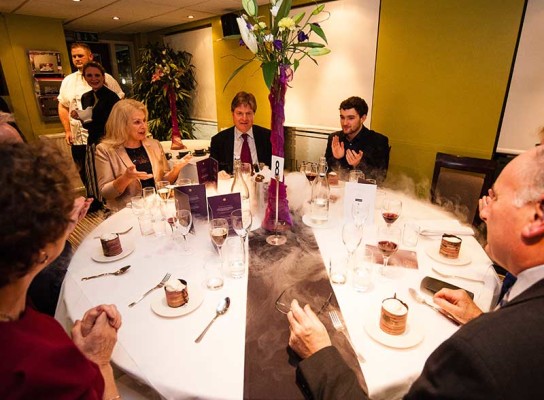 Studying our hospitality & catering courses will give you exclusive access to the Debut Restaurant that is designed to train next generation of chefs and front of house staff by giving students experience of working in a fine dining restaurant.
The Debut Restaurant holds an AA Gold Standard Accreditation - the highest level a training restaurant can achieve - and is seen as an example of best practice in the UK. This make it the perfect place to explore your culinary interests and develop the professional skills you need for your future career.
Real experiences of work
Our courses are designed to provide you with the skills and real work experiences you need by giving you the chance to put your skills in to practice in our Debut Restaurant.
During your time with us, you will work in a variety of roles across a range of specialisms related to your course to help hone your craft and find your passion. Whatever your ambition, we can train you as a professional and help you get there.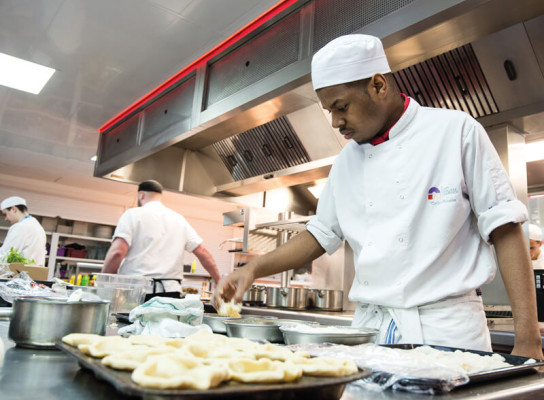 Learn from industry expert staff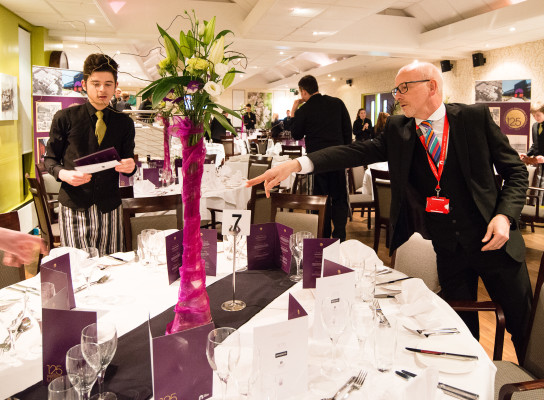 Our hospitality and catering courses give you access to expert tutoring and support with teachers who have many years of experience working all over the world at the very highest levels in the industry.
During your course, they will guide and support you to gain the technical, professional and creative skills you need for any culinary career path you choose to follow and could also help unlock exciting opportunities for self employment.