Advanced Construction and Engineering Centre will train students for a low-carbon future
18th March 2022 – Tags: Construction, Engineering, Motor Vehicle
A major upgrade to City College Norwich's construction, engineering and motor vehicle facilities will help ensure that students' learning keeps pace with new technologies for a low-carbon future.
The plans for the ACE (Advanced Construction and Engineering) Centre, which are subject to planning approval, have been made possible thanks to £3.1m funding from the Norwich Town Deal.
The following upgrades are planned for our construction, engineering, and motor vehicle facilities:
Advanced engineering and manufacturing
Updating and refurbishment of a dedicated teaching lab for automated engineering and manufacturing practices – including new computer-designed mills and lathes, and improvements in training facilities related to work with Programming Logic Controllers (PLCs) which are at the heart of enhancing efficient and sustainable manufacturing processes in a more automated world.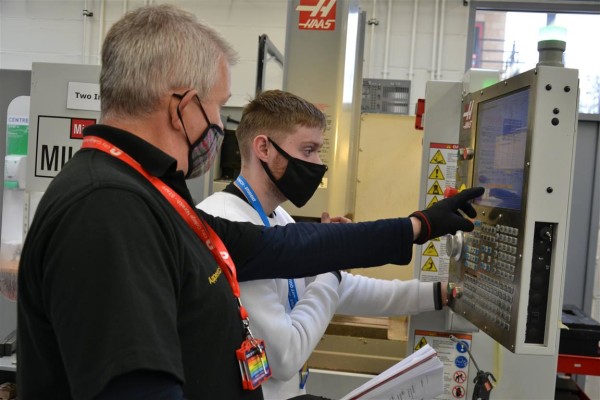 Sustainable transport
Refurbishment of the college's existing motor vehicle workshop to enable specialist training in green transport technologies, including hybrid and electric engine facilities, and computerised diagnostic equipment.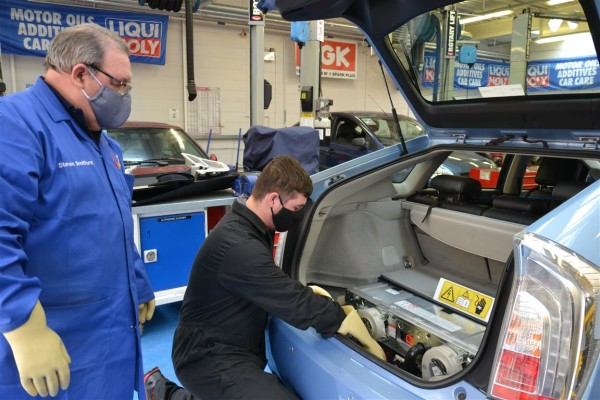 Advanced construction
Creation of a new learning environment for the delivery of advanced construction training, including support for civil engineering training. The facilities for this key sector of training require considerable modernisation to ensure that the latest practices and equipment are available to students and to inspire the next generation of students to consider technical construction roles.
Digital technologies
Creation of three advanced technology classrooms to enable skills in technologies, such as Computer Aided Design (CAD) and Building Information Modelling (BIM) which play a key role in developments in the productivity, efficiency and sustainability of both the engineering and construction industries.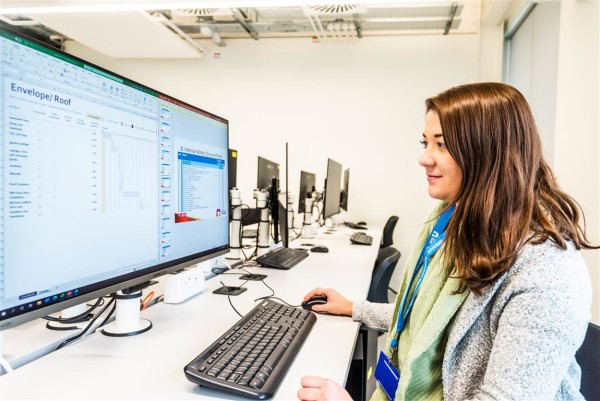 Subject to planning approval, work on the ACE Centre will start in June and the new facilities are expected to be in place in time for the start of the new college year in September 2022.
Corrienne Peasgood OBE Principal, City College Norwich, said:
It is vital that we prepare our students for the technological advances, zero carbon innovations, and new working practices, that are developing rapidly throughout all areas of construction, transportation, and engineering. This investment in our facilities will not only will this give our students' the best possible start to their careers, but it will also support our region's transition to becoming a zero-carbon economy that leads the way in sustainable housing and transport, clean industry, and digital innovation."
Leader of Norwich City Council, Councillor Alan Waters, said:
We're delighted to have been able to provide this funding to City College through our successful Town Deal bid. Creating low carbon and climate-resilient communities is key to the council's environmental strategy, which feeds into our aim for a sustainable, healthy city. This investment in skills, technologies and teaching at City College, as well as the new Digi-Tech Factory, positions Norwich as the place to be for state-of-the-art facilities and learning."
Norwich City Council was awarded a 'Town Deal' of £25m at the end of 2020 from the government's Towns' Fund to deliver eight key projects – all of which will drive regeneration alongside skills and infrastructure and jobs for the city and region.