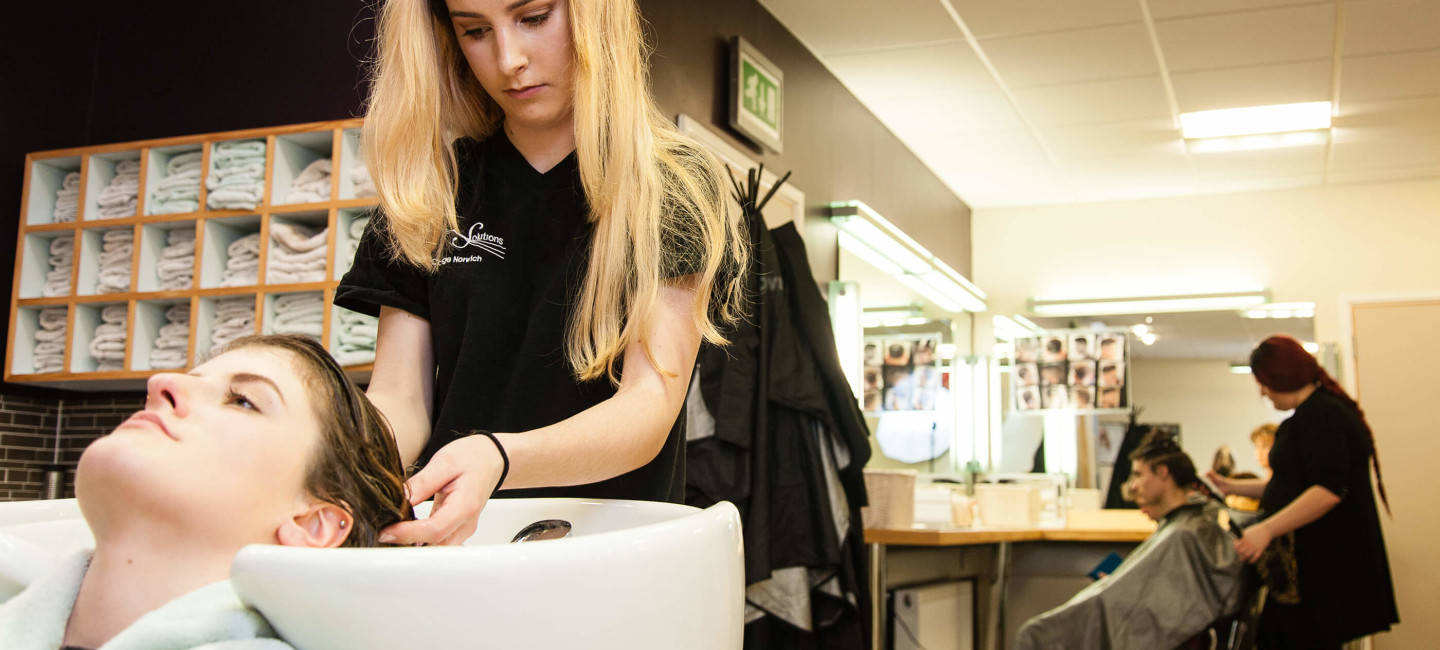 Solutions Beauty and Hair Salon
OUR HAIR & BEAUTY SALONS ARE NOW OPEN
We look forward to welcoming you back to our salons!
Thank you for all your support and assistance in the contribution, development and learning of our students.
Please do not come into college if you are showing any Covid-19 symptoms or have tested positive in the 10 days prior to your appointment.
Following Government recommendations we would politely request that face coverings are used in the reception and corridor areas, but can be removed once your treatment starts.
BEAUTY
Level 3
We are offering the following - Classic Facial, Manicure, Pedicure, Waxing and Lash/Brow tint* Back Massage* see special offer flyer
Further services will be offered later in the year.
HAIRDRESSING
Level 3
We are currently offering - Styling services, Cutting services, Root re-touch* T Section foils* Full head colour for tone*
Coming soon - Full head foils* Colour correction* Fashion colours*, Asymmetric cuts
THE BARBERS SHOP
Level 3
For complete male grooming. We offer hair cuts and styling, skin fades, beard trimming and shaving, hot waxing of eyebrows, nostrils, ears, face and hands.
All these services are FREE of charge. Please call to make your appointment. See Flyer
Coming soon - Hot towel shaving, male hair perming (a small charge is made for this service)
~ ~ ~ ~ ~ ~ ~ ~ ~ ~
In all our salons you will receive an individual consultation in a vibrant and friendly environment – all at a great discount to high street prices.
Treatments are subject to students learning and timetable, so for more information on current services available, or to book an appointment call us on 01603 773228 where we will be happy to help.
Beauty and Hair Salon Opening Times
BEAUTY Level 3
Thursdays & Fridays
Appointments available - morning or afternoon
HAIRDRESSING Level 3
Tuesdays & Thursdays
Appointments available - morning
BARBERING Level 3
Monday & Tuesday - mornings
Wednesday - afternoons
Book an appointment
Please call 01603 773228
Telephone lines are open Tuesdays, Wednesdays and Thursdays.
Answer phone available outside of these times
* skin test required a minimum of 48 hours before appointment which will expire by the 7th day.