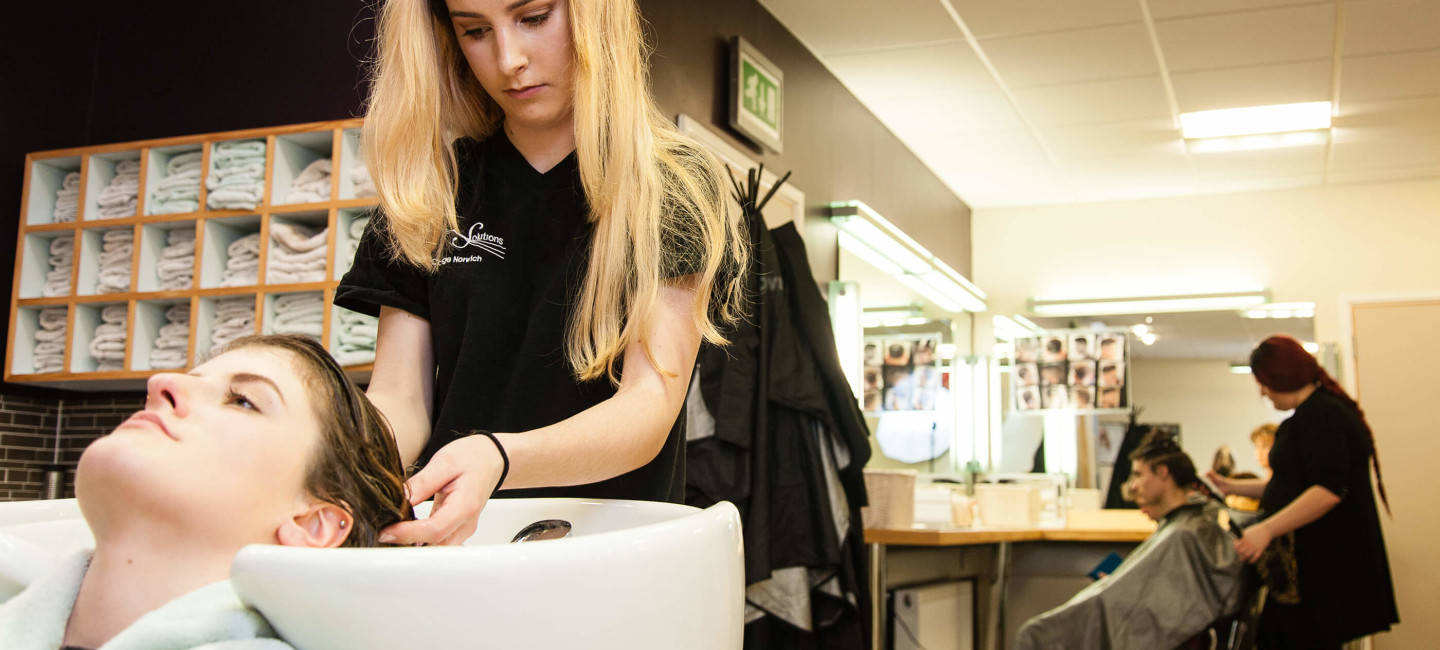 Solutions Beauty and Hair Salon
Welcome to Hairdressing, Beauty and Barbering
We would like to thank our clients for their support and assistance in the contribution, development and learning of our students.
Our salons are now closed for the summer break.
Opening days and times will be released early September for the Autumn term.
BEAUTY
Our salons have now closed. We reopen in September
HAIRDRESSING
Our salons are now closed. We reopen in September
THE BARBERS SHOP - For complete male grooming
Level 3 -Sessions have now ended
Level 2 - Thursday and Fridays mornings and afternoons
Hair cuts and styling, skin fades, beard trimming and shaving
SPORTS MASSAGE
PLEASE SEE FLYER FOR APPOINTMENT AVAILABILITY
~ ~ ~ ~ ~ ~ ~ ~ ~ ~
In all our salons you will receive an individual consultation in a vibrant and friendly environment – all at a great discount to high street prices.
Treatments are subject to students learning and timetable, so for more information on current services available, or to book an appointment call us on 01603 773228 where we will be happy to help.
How to Book
Please call 01603 773228 to speak to someone.
If we are away from the desk, please leave a message and we will return your call as soon as possible. Reception is not manned every day.
* skin test required a minimum of 48 hours before appointment which will expire by the 7th day.