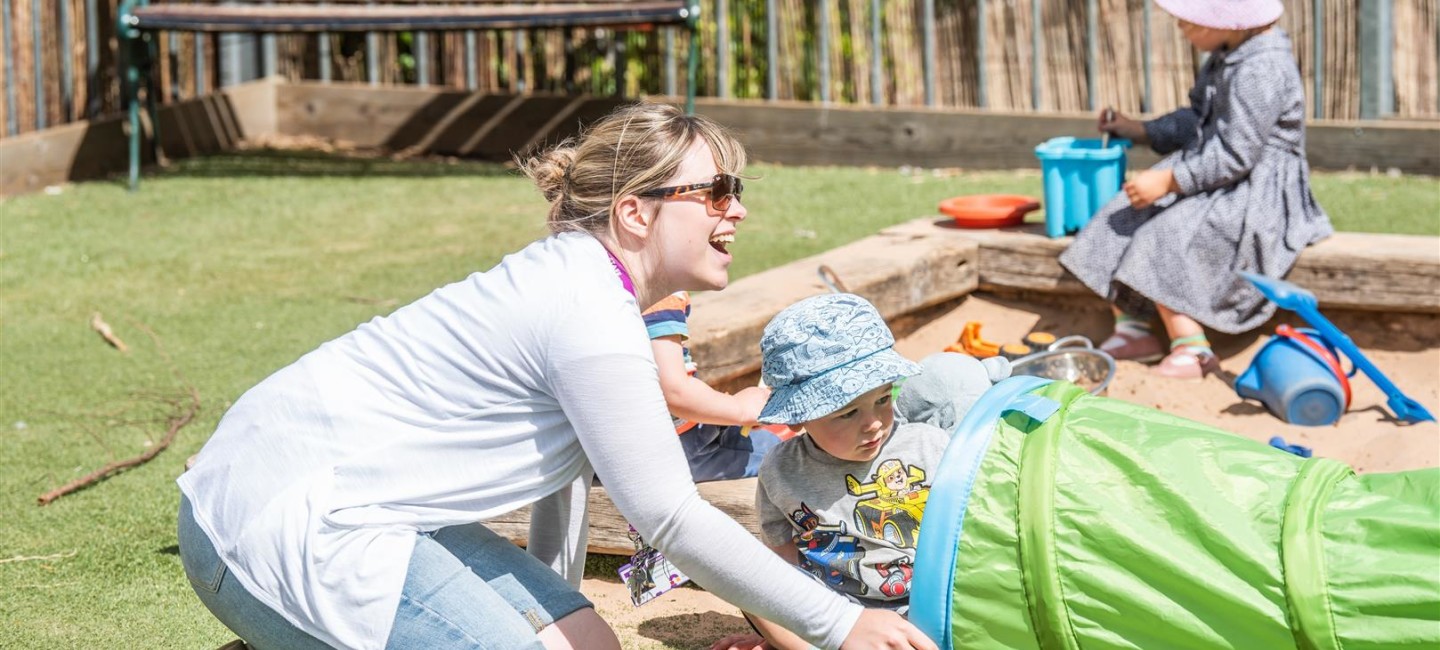 Key Information
City College Norwich Nursery provides a caring, happy, secure and stimulating environment for children aged 0-5.
Rated as 'Good' by Ofsted, the nursery has been established for over 25 years. All staff are qualified in childcare and provide an outstanding environment that helps your child develop and thrive.
Who can join the nursery?
Places are available to City College Norwich staff/students and families with no connection to our College.
There is currently a waiting list for nursery admissions and you can register your interest below.
100% qualified nursery staff
All staff are qualified in childcare. Staff are chosen for their personal qualities and every opportunity is given for staff to develop professional skills through training and learning.
Where to find the nursery
The nursery is located within a secure area at the back of the our main campus on Ipswich Road, Norwich, NR2 2LJ.
Opening hours
Monday to Friday 8.00am - 6.00pm. Morning sessions are from 8.00am to 1.00pm. The afternoon sessions run from 1.00pm to 6.00pm.
City College Norwich Nursery is open all year round with the exception of bank holidays, two staff development days and a closure between Christmas and New Year.
Our nursery rooms and age groups
The City College Nursery is divided into three age groups. Each group has its own base room.
Rainbow Room - 12 weeks to 2 years

Farmyard Room - 2 years to 3 years

Woodland Room - 3 years to 5 years
Contact City College Norwich Nursery
01603 773121 or lisa.thomas@ccn.ac.uk