City College Norwich Governors
The Corporation of City College Norwich consists of up to 17 Governor members. The College Governors serve in a voluntary capacity for initially a period of four years and can generally serve up to two terms of four years.
Governors elect a Chair and Vice Chair from amongst their number. In addition to attending Corporation Board meetings, Governors also serve as members of one or two of the committees which undertake the detailed work of the Corporation during the year.
Under the Corporation's constitution (Instrument & Articles of Government), the Governors are appointed to the Corporation by the full Board. Additionally, the Principal serves as a Governor, two Staff Governor is elected by staff and three Student Governors are elected by students at the College.
The current City College Norwich Governors can be viewed below.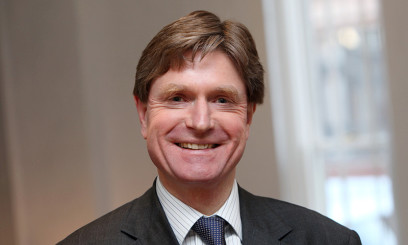 Andrew Barnes (Chair)
Chair of Board from July 2018 following position as Vice-Chair since October 2012. Andrew is also Chairman of the Business committee.
Andrew is the Master and Chief Executive of the Great Hospital in Norwich.
In 2017, he left Howes Percival after 28 years, where he was a Solicitor and senior partner. He aims to do all he can to ensure that the College's students develop the skills and have the support they need to find jobs in their chosen careers or start and sustain their own businesses.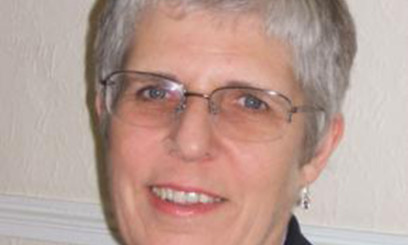 Jill Lanning (Vice-Chair)
Vice-Chair of Board from July 2018 and Chair of the Curriculum and Standards Committee since November 2015.
Jill retired to Norwich after spending most of her working life in Further Education. This included over a decade working in a college and many years involved in the world of vocational qualifications at a national level. She hopes that her experience in vocational education will be useful for the college in the coming years and supports its valuable work in Norwich and beyond.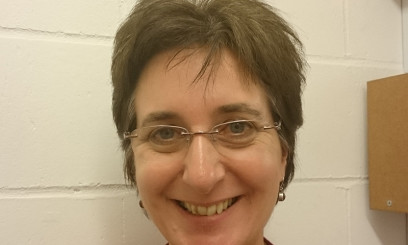 Andrea Blanchflower
Andrea's professional life has been focused on Higher Education. She left the University of East Anglia (UEA) after 32 years, having undertaken several senior leadership roles.
She is skilled in governance, the assurance of quality and standards of degrees, administration and course management and always worked with a keen eye on the student experience. She has a deep understanding and working knowledge of the higher education environment, policy and practice. With a strong belief in the transformative nature of education, she tries to use her expertise and experience as a governor to benefit the college and its students.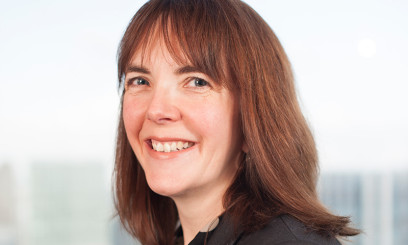 Nikki Gray
Nikki is Head of Digital Transformation at Aviva Plc.
Since qualifying as a Chartered Accountant with Ernst & Young, Nikki has held a variety of senior roles across the energy and insurance sectors, not just in Finance but across many business disciplines.
Nikki is passionate about helping others grow and develop and, having now lived in Norwich for 15 years, is also passionate about Norfolk. As a mum of two boys, she has become increasingly interested in understanding how education works in the county and how to bring her broad business experience to bear. Nikki is also Trustee Treasurer of the Norwich Puppet Theatre.
Marcus Bailey
Marcus is passionate about supporting learning and development across our communities, enabling access and involvement while ensuring they can be the best they can be. This stems from his 25 years in healthcare, where he has seen first-hand the power of people to deliver compassionate care with high levels of personal resilience.
He is looking to bring his experience into the college to support its strategic aims and for the college to continue to thrive as a central part of the Norfolk community.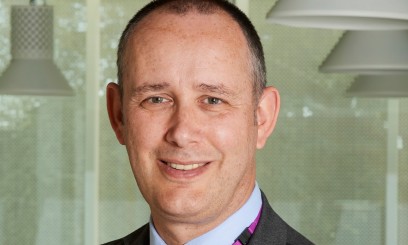 Jerry White
Norfolk born and bred, Jerry began his professional career in Kent as a university lecturer in Sport and Exercise Science, specialising in Sport and Exercise Psychology and the Sociology of Sport. In this role he worked not only with undergraduate and masters students, but also with elite and professional sports people and junior sports teams.
Following a return to Norfolk in 2002 he held a number of roles within the Norfolk County Council's Adult Education Service.
In 2009 Jerry joined City College Norwich, was Deputy Principal from 2012 and became Principal and Chief Executive Officer in 2022.
Jerry holds a number of Board memberships including serving on Norwich City Council Towns Deal Board, the Productivity East External Board and being a Senator of the University of East Anglia. Jerry is the FE representative on the Children and Young People Strategic Alliance (CYPSA) for Norfolk.
As a sector leader, Jerry chair's the Association of College's national Policy Group for Teaching and Learning and is also the FE representative on the Executive Group for the Network for East Anglian Collaborative Outreach (neaco, part of the UniConnect programme), facilitating communication with the college sector for the project.
Jerry served as a school governor for over a decade at primary and secondary school levels including serving as a Governor of the University Technical College Norfolk.
Jerry holds a Non-Executive Director's position with the company RCU Ltd, which provides data analysis services to Further and Higher Education institutions and organisations.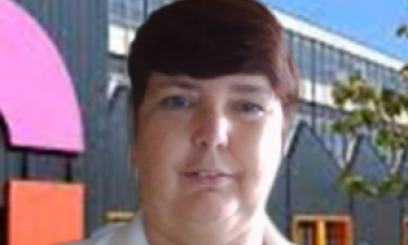 Shirley Barker (Staff Governor)
Shirley has worked in Curriculum Services, the SEN department, for 9 years. She feels the college is as good as those who work and learn here. To this end, she looks forward to being able to support the college to continue to be as inspiring and inclusive as we strive to be and aim high as a centre of excellence.
Laura Stewart (Staff Governor)
Laura has worked within FE for 10 years, from supporting roles to full-time teaching. Being a Teacher and Course Leader across our Digital Industries courses gives me first-hand experience with the demands of qualification and industry readiness which students require.
She has high expectations in how the college's 'Ways of Working' are used, and she wants to continue to push for a focus on 'Quality Assurance' and 'Inclusivity' for all and effective use of resources being applied to courses across the college.
Born and educated in Norfolk herself, the right educational environment is critical to those who live within rural and Urban Norfolk to achieve their potential.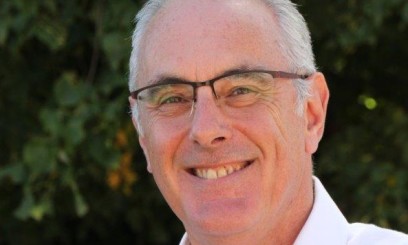 Phil Gormley
Since 2020, Phil has been the Chief Executive of East Anglia's Children's Hospices; before that, he had a 35-year career in policing and law enforcement. He was the Chief Constable of Norfolk Constabulary, Deputy Director General of the National Crime Agency, and Chief Constable of Scotland. He finished his career as Her Majesty's Inspector of Police, Fire and Rescue.
Phil is passionately committed to Norfolk and helping young people fulfil their potential. He hopes that his experience leading organisations in both the public and third sector will enable him to contribute positively to the mission of CCN.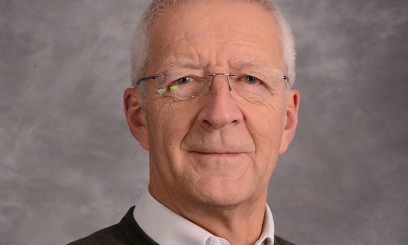 Noel Bartram
Noel is an experience businessman with a background in finance. He is a non-Executive Director or Chairman in a variety of different businesses. He has been a Governor in a preparatory school in the private sector and more recently a Governor of Paston Sixth Form College in North Walsham, now part of City College Norwich.
His particular areas of interest are strategy, governance and risk management.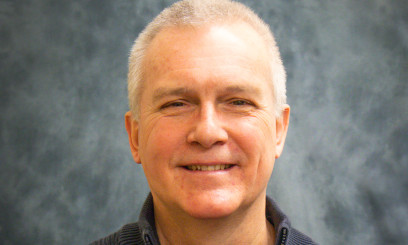 Philip Pearce
Life is what you make it, but to make it you need the opportunity. City College Norwich can open doors to allow students the opportunity. As a Governor, Philip seeks to use his experience in the insurance industry, corporate governance and risk management to assist the college to keep the doors open.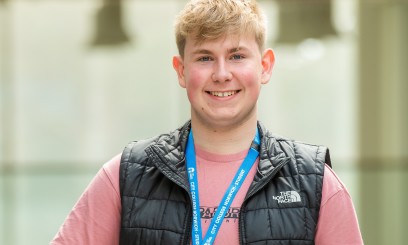 Lewis Pepperell (SU President)
Lewis is the Student Union President who has put himself forward to ensure that the students voices are heard and assist them in making their day-to-day college lives as good as it can be. He studied the BTEC Business Extended Diploma which has allowed him to improve his knowledge of business and how a business is run.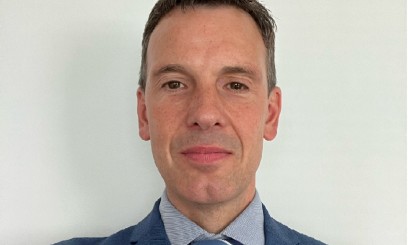 Wayne Easlea
Wayne left school at 16 and completed an Apprenticeship in Aircraft Maintenance at KLM UK Engineering in Norwich. This provided him with the opportunity to work throughout Europe as an Engineer and subsequently progress into various management roles. He joined the board of KLM UK Engineering in 2015 and currently holds the position of Managing Director.
He lives in central Norwich with his wife and two daughters, and is passionate about supporting young people to fulfil their potential. He believes his personal career journey and business experience can add value to the future growth and development of City College Norwich.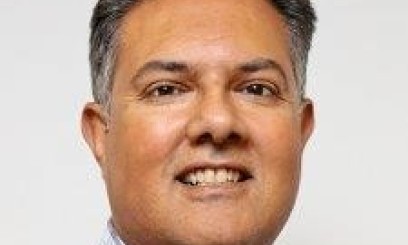 Sean Green
Sean's background is working class with parents who immigrated to the UK. His family were fortunate to benefit from social housing and had supportive teachers who encouraged and believed in him at High School. Education has always been an enabler throughout his career, leading to his current role as Director of Digital and Data at the UEA. He has strong digital, data and technology skills and board experience in health, education and local government. He looks to use his knowledge and skills to support the future success of City College Norwich.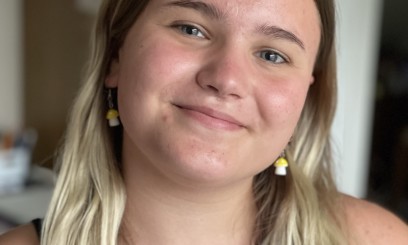 Josie Fryer (Student Governor)
My name is Josie (she/her) and I am a student at Paston College studying A-Levels. I am passionate about women's rights and period poverty. Whilst also being interested in Maths and Chemistry at College.