Tag: Electrical installation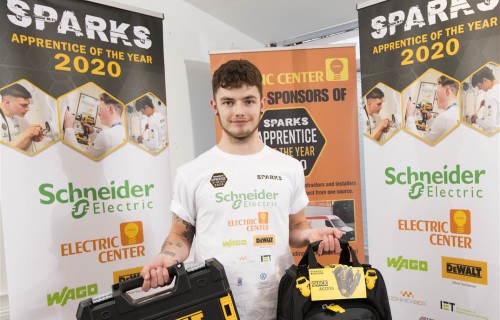 Electrical Apprentice Isaac Duffield, who works for PES Electrical Installations, has won the South East regional heat of the SPARKS Magazine Electrical Apprentice of the Year.
Read more
18th March 2020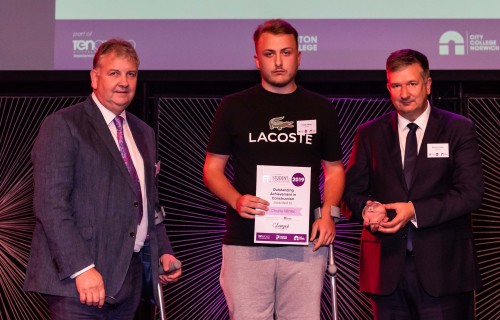 Electrical installation student Charlie Winter has been honoured at our FE Awards, showing remarkable determination to succeed and progress.
Read more
9th October 2019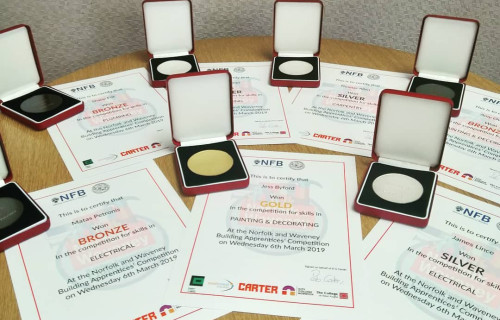 Seven apprentices and students from City College Norwich have been presented with medals and certificates following their success in the 2019 Norfolk and Waveney Building Apprentices Competition.
Read more
8th May 2019