Students prepare Christmas meals for the local community
12th December 2022
Students from City College Norwich have teamed up with social enterprise The Feed to prepare 40 Christmas dinners for people who are struggling with the rising cost of living.
The traditional roast turkey Christmas dinners were cooked by students on the college's Aspire 16+ course which provides a range of 're-engagement' learning opportunities for 16- to 19-year-olds.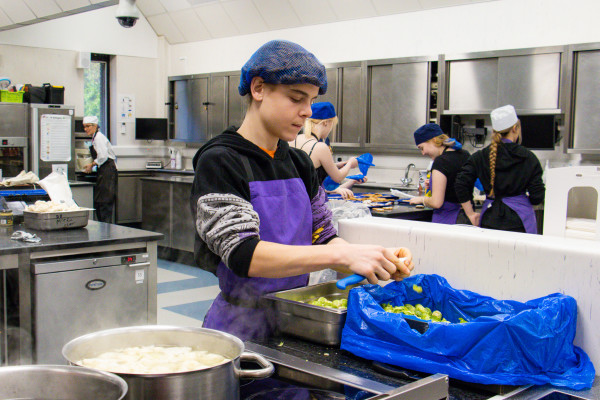 The meals were frozen and will be served to the community at two Christmas lunches in the run up to Christmas.
Aspire 16+ student Stan Beach says he has picked up some new cooking skills as a result of preparing these meals.
Reflecting on The Feed's work to tackle food poverty, Stan adds, "I think it's an amazing idea. I think it's really helpful, especially near to Christmas time."
The Feed is social enterprise with a mission to motivate change in people to prevent poverty, hunger and homelessness in Norwich.