New Health Wing opened
21st June 2023 – Tags: Health & Social Care, Health Studies, T Levels
The new Health Wing at City College Norwich gives healthcare students a fantastic training environment that simulates key features of a modern hospital ward.
The Health Wing will enable the college to provide students on our T Level Supporting Healthcare and BTEC Health and Social Care courses with a more realistic learning experience as they prepare for work placements and future careers in the healthcare sector.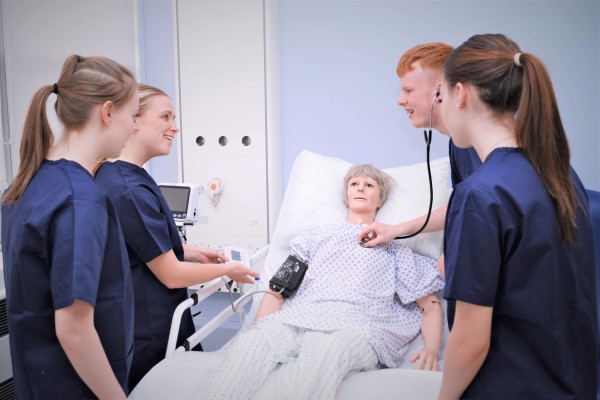 Not only does the new Health Wing look and feel like a hospital setting, but it is also home to a geriatric patient simulator and a patient care manikin.
These lifelike simulators provide students with opportunities to develop their skills and understanding in core aspects of patient care, from monitoring things like heart rate, blood pressure and temperature, through to learning techniques for moving patients correctly.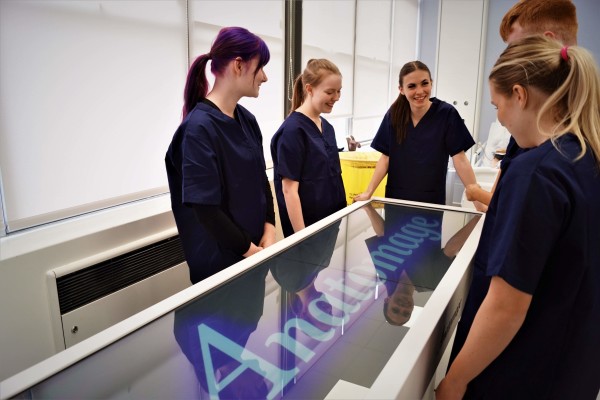 The Health Wing has also been equipped with an Anatomage 3D anatomy visualisation and virtual dissection table, imported from California, which is one of very few in the country. Other simulation equipment includes torso and airway heads for practising resuscitation. The Health Wing is also equipped with devices such as hoists and wheelchairs that healthcare professionals routinely use in care settings.
The state-of-the-art equipment was purchased thanks to £180,000 funding from the Department for Education, with the college meeting the refurbishment costs of transforming 4 classrooms into the teaching and learning spaces that make up the new Health Wing.
The Health Wing will give students a better preparation for their work placements in local healthcare settings, mirroring the equipment that students will use in the workplace. It also gives students the chance to practise what they have learnt on placement.
Work placements with local health and care providers are an essential component of the college's healthcare courses for school leavers. For the T Level Supporting Healthcare course students must complete a minimum of 350 placement hours, while BTEC Health and Social Care students must complete at least 100 hours on work placement each year.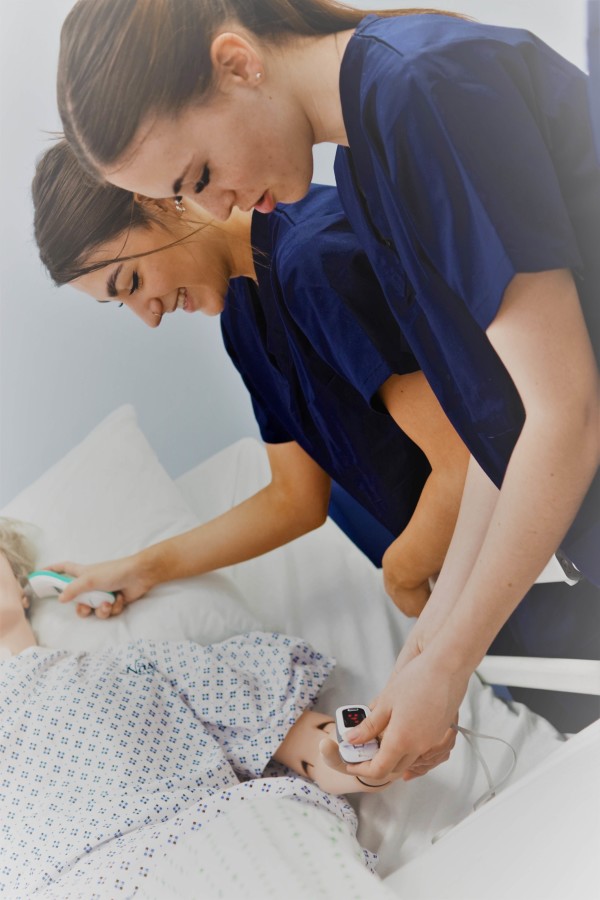 T Level Healthcare Support student, Briana Nichols, has been among the first students to benefit from the new facility. Briana says:
The Health Wing is really good, it's like a mock hospital room, and that's been really helpful for seeing what it would be like. There's lots of resources in there that are really helpful."
Tom Williamson, Head of Health, Social Care, and Childcare, City College Norwich, said:
Our skilled and experienced teaching team can now take full advantage of bringing learning to life by allowing our young people to get hands-on with core practices in patient care, giving them all the best preparation for working in real situations with service users. Our current students have been so excited when using these facilities. From the moment they wear their scrubs in preparation for a lesson, they bring a sense of professionalism and they value each session they have."