'It's just a great place to be'
31st December 2021 – Tags: Events Management and Production, FE Awards
Gus Cringle has found his vocation, and discovered a new sense of purpose, since he changed direction and joined the Production Arts course at City College Norwich 2 years ago.
Nineteen-year-old Gus initially came to the college to do acting, continuing a long-standing interest that had seen him performing in youth theatre shows from an early age.
However, by his own admission, Gus was feeling "very lost" when he started out at college, and it soon became clear that studying acting full-time was not the right path for him.
He was encouraged by staff within the Creative Arts department to give Production Arts a try instead – and has not looked back since.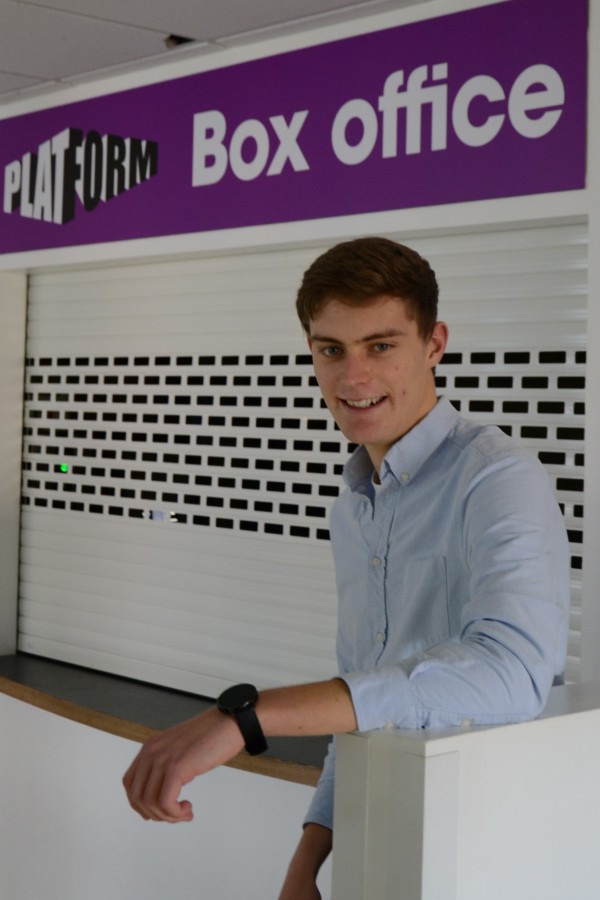 Gus thrived within a live theatre environment, where he demonstrated excellent collaborative problem-solving skills. Despite his course being interrupted by the March 2020 lockdown, Gus engaged well with remote learning and continued to demonstrate the skills and aptitudes needed for higher level study.
Gus progressed onto the college's Level 3 Diploma in Events Management and Production and once again proved himself to be a diligent, conscientious, and collaborative student.
During his studies Gus has worked front-of-house in the college's Platform Theatre, thriving in these public-facing roles. He supported the theatre's response to the COVID-19 pandemic, guiding theatre-goers to their seats and explaining the new protocols with clarity and confidence.
Gus is now considering his next steps after college. He is looking at university courses that will allow him to further develop his skills and experience, and open up opportunities for him in stage management roles.
Since changing from acting to production arts I've definitely found my stride," says Gus. "It's been a really good experience and I've enjoyed every minute of it.

I've always felt at home on the stage. From a young age I've just found it natural. I've really enjoyed stage management and being in the roles of stage manager, assistant stage manager, deputy stage manager.

I can't credit the college staff in Creative Arts and the Platform Theatre enough. They've pushed me and it's really helped me to specialise in what I'm now doing. It's been amazing, everyone's really nice. It's just a great place to be."
Gus was the winner of the 2021 Further Education Student Award for Outstanding Achievement in Creative, Production and Performing Arts.