Debut Restaurant awarded Highly Commended AA College Rosette
17th May 2022 – Tags: Debut Restaurant, Hospitality, Professional Cookery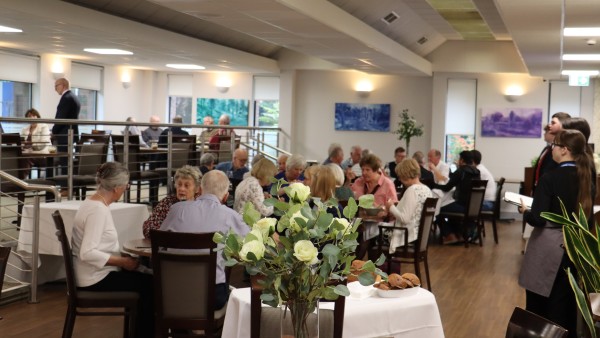 The Debut Restaurant at City College Norwich, which counts chefs Tom Aikens and Richard Bainbridge among its alumni, has been awarded a 'Highly Commended' AA College Rosette for the quality of its food and service.
Receiving this accreditation was particularly pleasing for the college's hospitality students and staff, as the college training restaurant only fully re-opened to the public in January following the disruption caused by the Covid-19 pandemic.
AA College Rosettes are a standard designed specifically for college restaurants, which provide realistic working environments where students can develop their hospitality skills serving real paying customers.
In his report, AA inspector Mr Stephen Jones describes the Debut Restaurant as "a very professional operation with a real restaurant feel about it."
As well as being impressed by the culinary standard of each of the 3 courses he enjoyed, Mr Jones commented on the new TV screens which give diners a view of the student chefs at work in the kitchen and on the "great" front of house service:
I was well looked after by Leon who made an effort to engage with the guests at each touch point; he has a lovely natural personality which came across well despite the face masks."
Paul Smith, Debut Restaurant Supervisor, commented:
After all the adjustments to teaching and learning that had to be made during Covid, it has been brilliant to welcome our customers back to the Debut Restaurant. It is a huge credit to the teaching staff and students that they have returned with the same high standards of food and service for which the Debut is rightly known.

Receiving a Highly Commended AA College Rosette is a fantastic achievement which reflects our commitment to providing the highest quality training for students starting their careers in hospitality."