ESOL courses at City College Norwich
Our English for Speakers of Other Languages courses are for those who do not speak English as their first language and need to improve. They are available at entry level 1 to entry level 3 and provide progression to vocational and academic courses.
What you will do
The ESOL English course will develop your speaking, listening, reading, writing and grammar skills. You will take part in a range of activities covering different subjects. This will include health, sport, hobbies, transport and jobs as well as trips to develop your language skills.
What you can go on to do
Following the successful completion of the course you may be able to progress on to further courses at our College.
The ESOL qualification is widely recognised by employers. It will assist with your progression into further education, employment as well as everyday life in the UK.
Course levels
Courses are available at different levels. The right level for you will be assessed as part of the interview process. You will attend Vocational Experience classes to focus on work skills and tasters of other courses at our College.
You will also develop computer skills and study Functional Skills Maths at a level which is suitable to you. The course helps you to get used to college life and living in the UK. If you are looking for English courses in Norwich, our ESOL course can help you improve your English.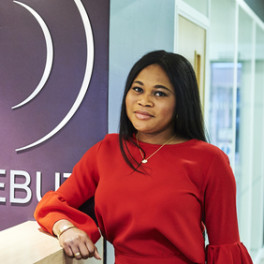 "When I started at the college, I was a shy and confused young lady who didn't know what the future held for her, but now, I'm a different person! I'm full of confidence and I have really enjoyed seeing myself grow up in the college environment. Since being at City College Norwich, I've gained the trust within myself to go out and do the things I want to do. The college has taught me that you can go up to the ladder and go higher – there are no limits."

Veronique Ananou - Hospitality and Higher Education Graduate (2018), currently studying a Masters Degree in International Hotel and Tourism Management at Oxford Brookes University