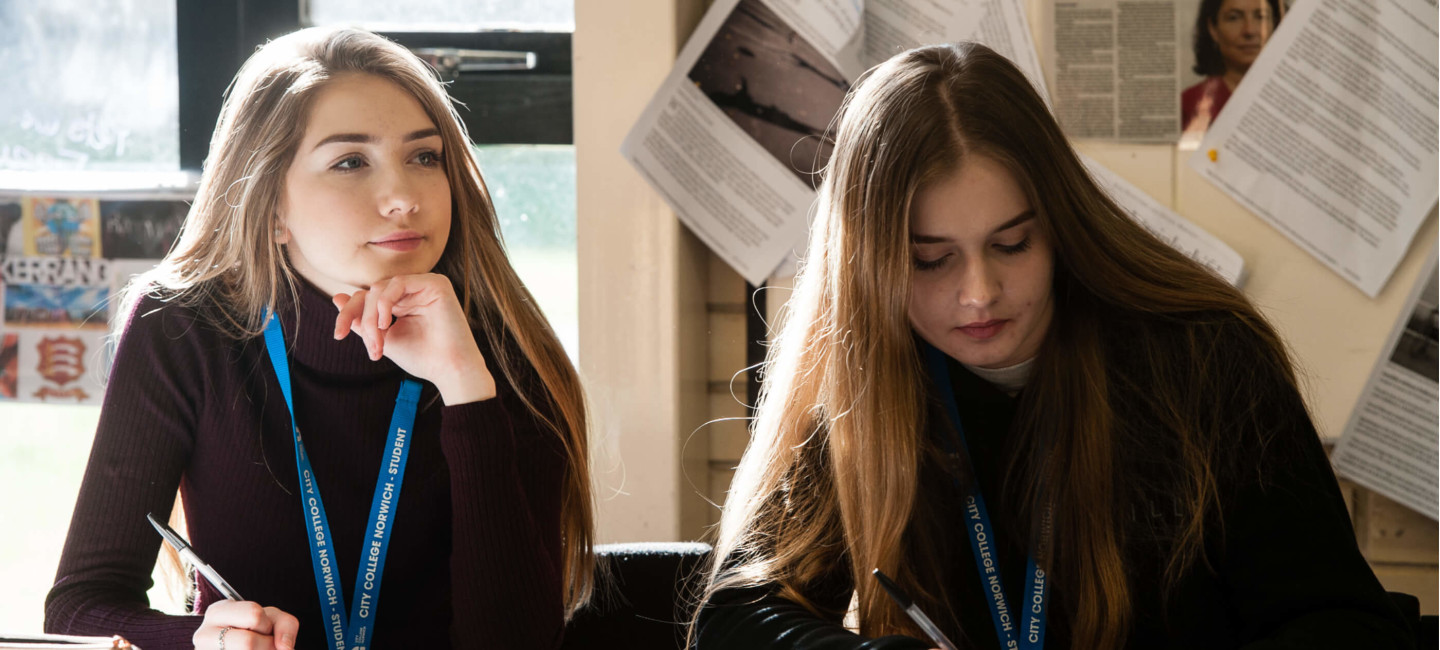 English Language & Literature A Level
Level
Level 3

Duration
2 years

Start Date
September 2023

Venue
CCN-Main Campus

Course Code
SA050
Start Date
September 2023, Full Time
Summary
A Level English Language and Literature explores a wide variety of texts from different places, periods and genres, written for different audiences and purposes. These will include novels, newspapers, journals, advertisements, blogs, plays, speeches, poems, short stories and diaries, which will be explored though a range of literary and linguistic approaches. As part of the course, you will be encouraged to think about the nature of language, to consider how writers and speakers are affected by the context in which they live and how they have chosen to communicate.
Alongside this, you will consider how writers and speakers represent people and places, and explore the nature of storytelling. You will also look at dialogue and narrative voices in literature and compare them with the spontaneous speech of everyday life.
The study of revered writers and poets from the literary canon will also be required during this course. These include works from Margaret Atwood, F. Scott Fitzgerald, Robert Browning and Tennessee Williams.
To succeed on the course, you will need to enjoy reading and writing and have an interest in exploring how the English language can be used to create specific effects and evoke responses. You will also need to be someone who enjoys discussing ideas and looking beyond the surface meaning of words.
English Language and Literature can be taken with any other subjects, but students often choose to combine it with Drama and Theatre Studies, Media Studies or Film Studies.
Entry Requirements
Applicants should have a minimum of a grade 5 in GCSE English Language and a grade 5 in GCSE English Literature. Applicants should also have a minimum of six GCSEs at grades 9-4.
Learning Outcomes
You will learn the critical, literary and linguistic skills needed to talk and write confidently about writers, speakers and their work. You will also develop your creative writing skills by writing from different perspectives and by adapting existing texts.
Assessment
Assessment is through two written exams at the end of the second year, which form 80% of the overall grade. You will also produce a piece of coursework, which will be an investigation into thematic/linguistic links between a fiction and a non-fiction text of your own choice. This accounts for the remaining 20% of the overall grade.
Progression
This is a two year A Level course. An A Level in English Language and Literature can lead on to a wide variety of related degree courses.
Career Progression
Whilst this course provides particularly good grounding for those aiming for a career in Journalism, Media or Creative Writing, it also offers a wide variety of transferable skills that will be an asset in any career that requires good language, communication and analytical skills.
Fees
If you are a UK or home fee status student and aged 16-18 on the 31st August before the start of your course, tuition fees are free. If you are aged 19 and over please contact the Advice Shop
Latest News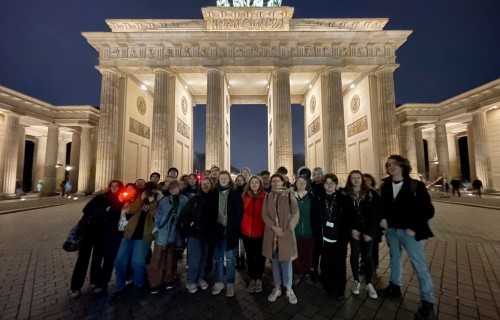 Seventy-five A Level students from City College Norwich and Paston College enjoyed a 5-day trip to Berlin, packing in sightseeing and visits linked to their subject learning.
Read more
1st March 2023