Make a difference to skills in Norfolk as a governor of our college
Our college is uniquely placed to transform the lives of our learners and make a major contribution to the future prosperity of the county. If you share our passion for the importance of Further Education, and have the skills and experience to make a contribution to our corporate decision-making, we'd love to hear from you.
We are currently seeking to appoint new Governors to our Board. Please read through the information below and let us know if you are interested in becoming a Governor.
Expressions of interest to be received by 21st December 2022.
About us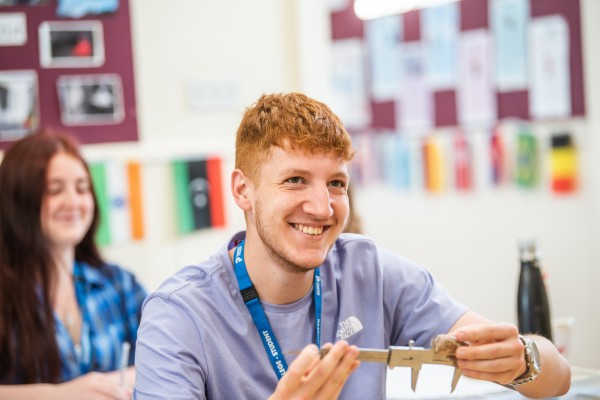 City College Norwich is the largest further education college in East Anglia with around 10,000 students studying across three campuses; City College Norwich (central Norwich), Paston College (North Walsham) and Easton College (6 miles west of Norwich).
Our college has been serving the communities of Norwich and Norfolk for over 130 years, and on our Paston College site, we are continuing an educational legacy that goes back to 1604.
We are the largest provider of education to young people in the city and county (5,500 16–18-year-olds), the largest apprenticeship provider locally (1,600 apprentices) and a major provider of adult learning (1,100 students) and Higher Education (700, through our partnership with the University of East Anglia (UEA)).
Our contribution to the educational landscape in the county is significant. 31% of all 16- to 19-year-old students who live in Norfolk study at one of our colleges, rising to over 50% of the young people of Norwich.
We also disproportionately support students from lower socio-economic backgrounds. Whilst Norwich has 39% of its resident population from areas in the most deprived quintile nationally, 54% of the College's students from Norwich are from the most deprived quintile.
Our college is rated as "good" by Ofsted, with outstanding support for students with significant learning difficulties and disabilities (known as students with "high needs"). This grading is underpinned by our strong links with employers. We work closely with businesses in every sector of the local economy to make sure that we are delivering the skills and training they need – now and in the future.
We have a turnover of c£55m and our financial health has been assessed as "good" by the Education and Skills Funding Agency.
Our values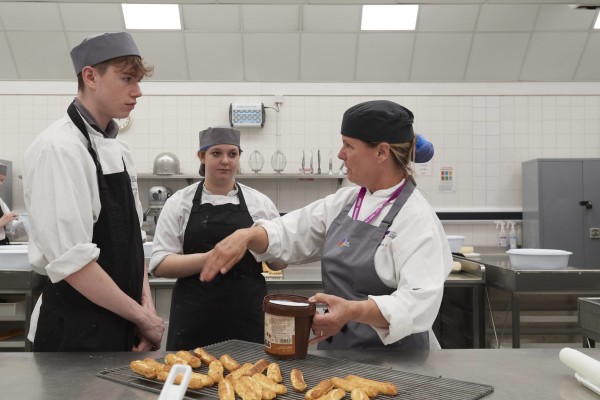 We follow a Ways of Working approach which sets out the values that we ask all staff and students to follow and which underpin our College Strategy. Governors are also asked to follow these behaviours when they are in contact with staff and students or representing the college with other organisations.
We are committed to diversity on the Governing Body and we welcome expressions of interest from all members of the community.
The College recognises that a diverse Board will bring a valuable range of outlooks and opinions and can provide many benefits. We recognise that diverse Boards are the best Boards, promoting wise decisions, whilst providing the appropriate levels of challenge and support to the Senior Management Team.
About the role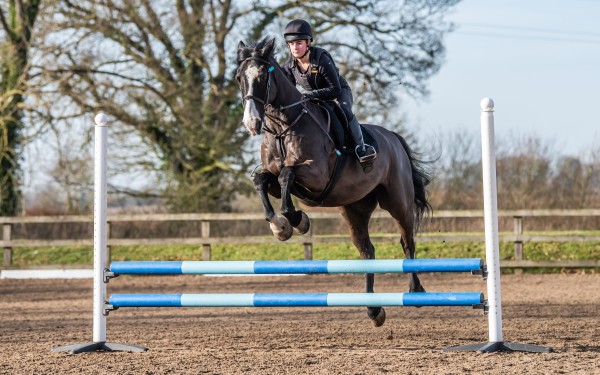 We are looking for dedicated and passionate people who will join our highly skilled Board, contributing their professional, specialist and general management skills to the Corporation (and its Committees) in a non-executive role to ensure that the College is the best it can be for all our students and apprentices.
Potential Governors will have experience of working at a senior level; making decisions, developing strategic approaches, planning with an ability to question constructively and challenge propositions. Above all, an interest in the training and education of young people in Norfolk and in further education generally is essential. We welcome interest from those with experience in the major employment sectors in the County, such as land-based, IT, tourism, hospitality and catering, as well as those with a background in Estates and Property, Audit and Finance, and FE or HE.
Role Description for Governors
The role of Governors (collectively, as the Corporation) is to set the strategic direction and framework within which the College operates, monitor results, and support the College to provide a high quality and effective learning experience for everyone who attends the College.
Governors are not directly involved in the day-to-day management of the College but have six principal responsibilities:
to determine the educational mission and character of the College;
to approve the quality strategy;
to be satisfied as to the effective and efficient use of resources;
to approve the annual budget;
to appoint the Principal and determine their pay and conditions;
to set the framework for pay and conditions of service for all other staff
The Governing documents, which the Board must comply with, consist of the Instrument and Articles of Government, Standing Orders and Code of Conduct and any other related governance policies and procedures.
The term of office for Governors is for 4 years, with the possibility of a further term of 4 years. We anticipate that over the next two years a number of our current Governors will complete their service and stand down. We are therefore actively searching for additional Governors to join our Board in 2023 in order for new Governors to be supported and mentored by an experienced Governor.
Governors will be provided with a full induction package, providing relevant information on the college, the Governors and Senior Management Team, the world of FE and HE, wider policy and strategic considerations in the sector, the role of Governors and what makes for Good Governance.
Governors will be supported throughout their time at the college with training, development and mentoring.
What's the commitment?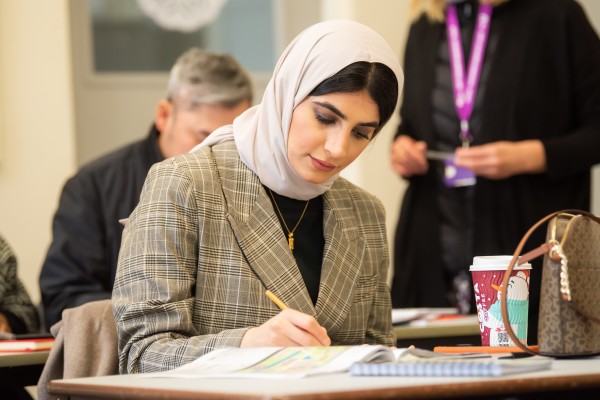 As a Governor, you would be asked to attend and prepare for:
at least 6 Corporation meetings per year (generally on a Tuesday afternoon commencing at 4.30pm for approximately two hours).
at least 2 Strategy and Board development days per year.
participate in at least one Committee; Business, Curriculum and Standards, Audit and Risk (who meet at least 6 times per year).
attend College events on an ad hoc basis such as concerts and shows, open evenings and achievement
meet with external stakeholders as and when appropriate.
participate in and undertake in the Governor induction, training and development as appropriate to your role.
prepare for all meetings. Governors have access to an online Board Portal, which contains the agenda and papers for meetings, which are released to Governors a week in advance of each meeting, to allow opportunity for Governors to fully prepare.
This will equate to a commitment of around 1 day a month.
You will also be invited to join in with the life of the College by attending events such as graduation, awards evenings, concerts and shows.
How to apply
Should you have any questions about governance at City College Norwich or are interested in becoming a Governor please contact Jodie Mitchell (Director of Governance and Legal): jodie.mitchell@ccn.ac.uk.
If you think that you would like to become a CCN Governor, please send an expression of interest together with a short CV,to Jodie Mitchell by 21 December 2022. Applicants will be contacted following receipt of their expression of interest to arrange a suitable time to visit the College to meet with the Principal or a member of the Senior Management Team, the Chair or Vice Chair and a Governor.
Appointment is subject to Board approval, with a decision being made in January 2023 before the first Board Meeting of the year on 7 February 2023.