Virtual Open Day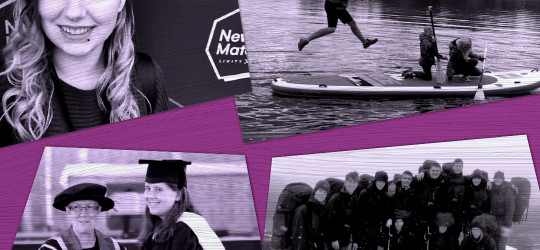 Start your journey
Join us for the Virtual Open Day and discover where your City College Norwich Journey could take you
Welcome to the City College Norwich Virtual Open Day, we're delighted to virtually meet you.

Throughout the day, we'll be hosting talks via our Youtube channel where you can leave questions on the text feed. The schedule is :

- Welcome to City College Norwich talks : 10am, 12pm, 2pm
- Student Life at CCN : 10.30am, 12.30pm, 2.30pm
- Student Support : 11am, 1pm, 3pm
- An Introduction to Apprenticeships : 11.30am, 1.30pm, 3.30pm
Get to where you want to be
Whether it's a specific career, a job with amazing opportunities to travel the world, unlocking the possibilities of higher education, or simply developing all-round and keeping your options open - we can help get you to where you want to be.
Find out more about our college at our virtual open day where you attend virtual talks to explore college life, as well as specific subject area talks. You can book appointments for :
General course advice

- Discuss your options with our qualified advisers and find out what courses may be right for you. Ideal if you are unsure about what course you want to do.
Course information

- Speak to teaching staff about courses you are interested in
Finance, Travel and SEN Support

- Speak to our curriculum services team and expert advisers about student finance, travelling to college and SEN support.
Admissions and Applications

- Check on the status of your application or ask for support on applying to college.
Why City College Norwich?
More choices and options
There's lots of options available to get you to where you want to be.
Our College offers the largest choice of courses in Norfolk, meaning you can explore all your options, find the right course for you and succeed. If you're unsure about your next step, our expert Careers Advisers are on-hand to offer impartial advice and guidance.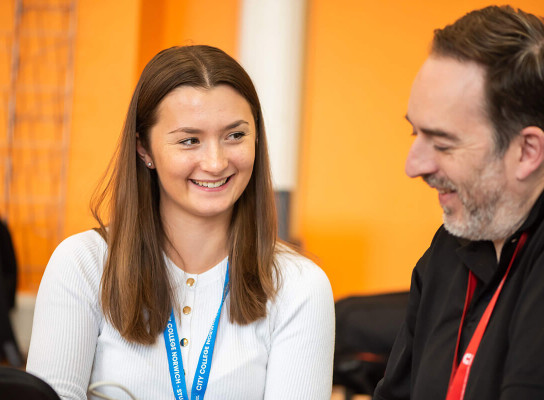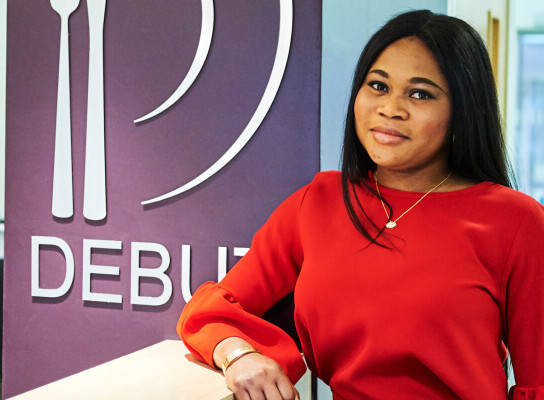 Outstanding progression
Every year our students progress to outstanding destinations. This includes going on to study at leading universities, gaining brilliant apprenticeships, progressing their careers and taking the next step in their education.
We recognise that we are not a destination. You come to us because you want to get somewhere and that's exactly what we do.
The best facilities
At our College you will learn using the best facilities. You will have access to the latest equipment and technology in our workshops, studios, labs and kitchens. This will not only support your studies, but will also help prepare you for your future career.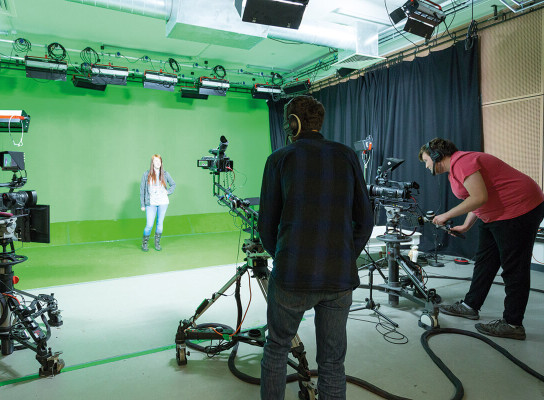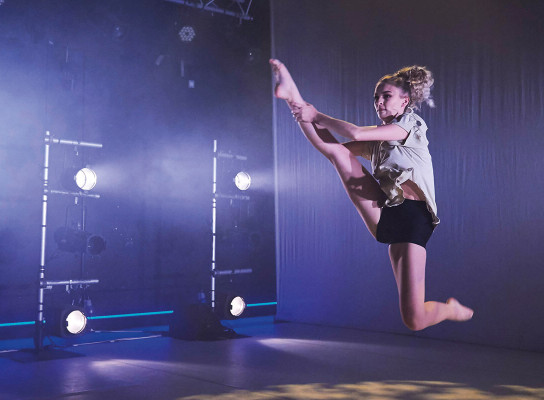 A unique student experience
Gaining a qualification during your time with us is expected. It's our student experience that really sets us apart.
At our College you will be treated like an adult and study in a mature learning environment. You will be challenged and expected to take responsibility for your own learning, but you will also be provided with the support needed to succeed.
Outside of the classroom you'll have access to experiences and opportunities not available anywhere else. This includes being part of an active Students' Union, having the opportunity to go on trips and visits and taking part in a wide range of live events, including music nights, theatre performances and employer talks.