Friday
Welcome to the final day of Mental Health Awareness Week.
Each day there will be things for you to try to support your own wellbeing, daily live talks that you can join (or watch afterwards) from inspiring speakers who will be sharing insights from their life experiences, a series of challenges to help you connect more with nature, and some brilliant work from our Media Learning Company course giving students' views on mental health.
Taking care of our mental health, and looking out for those around us, is so important. There is something for everyone during Mental Health Awareness Week. Get involved, explore the resources, listen to the experiences of others, and make some time for your mental health and wellbeing this week.
Try This: Relaxing Sound Journey
Sound healing is a powerful form of mediation that takes you away from the stresses and fast tempo of our busy lives, and instead helps us to relax into a state of peace and rest. Find a quiet space, put on some headphones and let Holly Husler take you on this meditative sound journey.
There's nothing to do but surrender to the sounds and vibrations of crystal bowls and Holly's singing voice washing over and through you, working to carry you back to your true self; back to joy, peace and harmony.
Holly believes that beneath the layers exists joy, peace and harmony. Holly likes to explain it as 'science-based, with a touch of magic!'.
Connect with Nature Challenge: Go Camping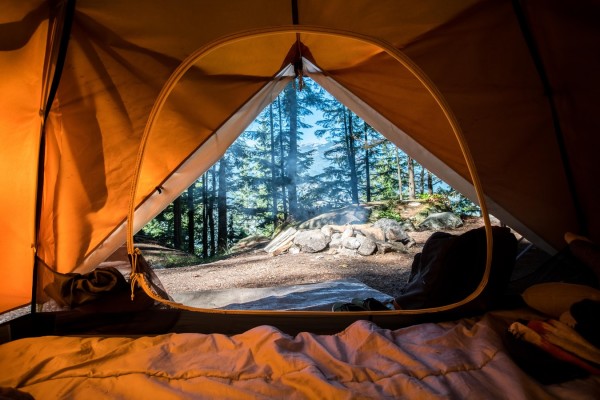 The last challenge of the week is to go camping, whether in the garden, in the house or by booking onto a camping site when restrictions have eased.
Camping has many benefits for our mental health - it can help reduce stress, boost our immune system, activates a sense of adventure, resettles the mind, improves our focus, and provides a 'digital detox' from our phones, computers and other devices.
Get the whole family involved and get camping. Remember to take it all in and experience gratitude.
If you feel like sharing your experience of this challenge on social media, use the hashtags #mentalhealthawarenessweek #connectwithnature - and don't forget to tag the college in your post!
Live Talk: Ellen Mary
Join Ellen Mary for a webinar on gardening for your mental health. Learn how surrounding herself with plants has supported her wellbeing.
Ellen Mary is an avid gardener, author, podcast owner and radio host presenter. Ellen studied RHS level 2 principles in horticulture, social and therapeutic horticulture, cognitive behaviour therapy and wellness coaching to provide holistic wellbeing guidance with plant and nature at the core.
Join us to learn all about the wellness benefits that gardening and nature can provide you. You do not need to own a garden or an allotment to learn from Ellen, Ellen is passionate that gardening can be anything from owning an award-winning allotment to owning houseplants.
As is gardening, this talk really is for everybody. We will talk all about how gardening stimulates relaxing chemicals and what you can do when you are feeling overwhelmed.
During a year of lockdown and now the sudden easing of restrictions, bring yourself back to nature once again to find a period of calm.
Resources that Ellen mentions includes: 'grow your own' magazine, Earthing book, NASA study on indoor plants to assist indoor air pollution and her new book due our at the end of May.
If you have had a chance to catch up on the recording, please do take part in our feedback so that we can improve our webinars.
Connect with Nature Challenge: Geocaching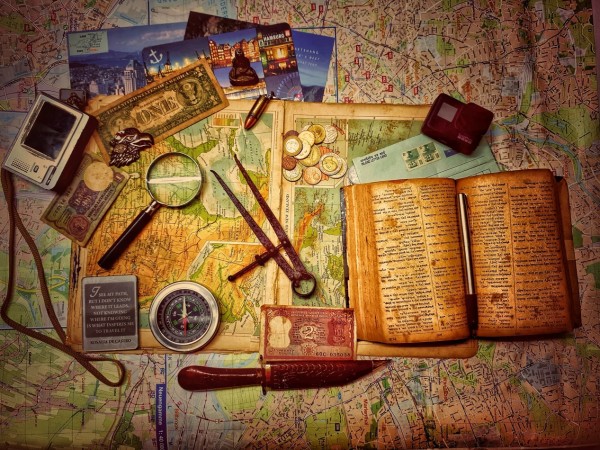 Geocaching is a little bit like a treasure hunt, but instead of a map you use your GPS.
All you need is a smart phone or GPS device to help track down the hidden caches. These caches vary in size and shape, and many are hidden as fake rocks or logs so you can really test your detective skills.
Norfolk Trails have developed geocaching series on several local routes. Why not try them out?
Geocaching allows you to learn fun facts about the Earth and about your local area, experience new places, and it is accessible for the whole family to get involved in.
A Student View on Mental Health: Tips to Stay Mentally Healthy
Media Learning Company student Jake has created a 2-minute video with his top tips to stay mentally healthy and the importance of doing so.
How many of these top tips can you tick off?
To see more work on mental health from our Media Learning Company students, click here.
Connect with Nature Challenge: Go on a Litter Pick or Beach Clean
Today's challenge is to arrange a litter pick in your local area.
Litter is on the rise in the UK and aside from being unattractive it is a real threat to our wildlife. The RSPCA receives approximately 7,000 calls a year about litter-related incidents.
Watch this brief video in which the CEO of The THRIVE Programme talks about how litter-picking can support your mental health.