Myth-buster Apprenticeship Event
City College Norwich is holding a virtual open event to promote apprenticeships across Norfolk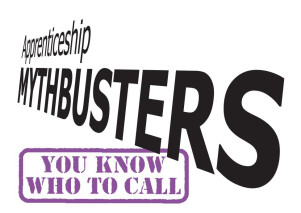 People get confused about Apprenticeships. We're here to dispel the myths and let you know why an apprenticeship supported by City College Norwich can contribute to the growth of your business or organisation.
During our virtual event, you will meet the City College Norwich Apprenticeships team, find out how apprenticeships work and discover how they can benefit your business. You'll also get a chance to hear from our experienced tutors and chat with them online.
If you want to gain an insight into our apprenticeships, come along to our virtual open evening on Thursday 12th August 2021, 4pm until 5:30pm, via zoom.