"You undertake practical learning at CCN, and the lecturers have real industry experience, ensuring courses are relevant to what we will be doing on the job"
11th January 2019 – Tags: Student Stories

Before attending City College Norwich, I studied my A Levels at sixth form. I chose to study a BTEC Level 3 in Civil Engineering and the Built Environment at CCN as it was the only college in the area providing a course relevant to my career, which I could undertake through the Apprenticeship scheme.
I've really enjoyed visiting local construction sites and exhibitions, which have supported the content taught on the course. You undertake practical learning at CCN, and the lecturers have real industry experience, ensuring courses are relevant to what we will be doing on the job.
Friendships & connections
I've made many friends and industry contacts whilst studying at CCN. There are so many people of different ages, in different sectors of the construction industry on the course. It's great to learn what everyone is doing in their day to day life.
Taking to the skies
In my spare time, I am interested in aviation. In May, I was awarded the Prince Phillip Flying Scholarship by the Air League, providing me with twenty hours of flying hours to undertake on a 3 week residential course in Scotland. This allowed me to progress from my first solo flight to completing my first navigation flight.
During October, when in Scotland, I was able to complete college work remotely, submitting assignments through Blackboard in between flying lessons, ground school and Private Pilot License exams.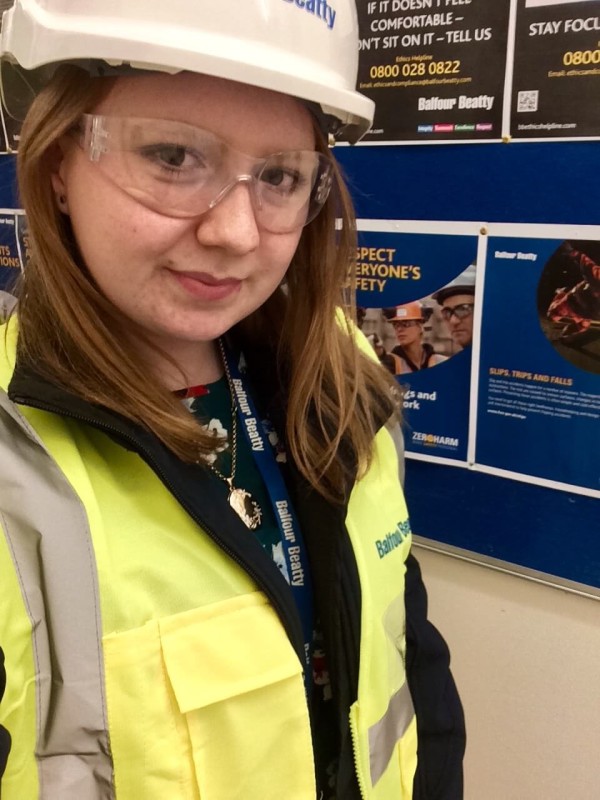 Air Cadets
On top of this, I am a Civilian Instructor with 1986 (Wymondham) Squadron RAF Air Cadets. Between work and college, I attend squadron parade evenings, weekend events and camps, helping to organise and run activities for the cadets.
Future plans
Once I've completed my course at CCN, I am looking to move on to studying a Higher National Diploma, and in the future I would like to become a chartered Civil Engineer.
Georgia Brinkley, Civil Engineering and the Built Environment student