"You learn from experience" - Construction Apprentice of the Year (Electrical, Plumbing and Gas)
18th March 2020 – Tags: Apprenticeships, Plumbing and heating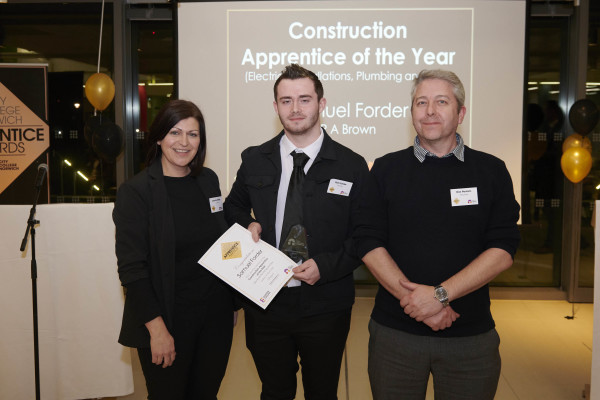 Sam Forder is doing a Level 3 Plumbing and Heating Apprenticeship with Horsham St Faith-based RA Brown Heating Services.
He says that he is "thrilled" to have won a City College Norwich Apprenticeship Award.
Sam's role with RA Brown sees him work on a mix of renovations and new build properties. After completing a Level 1 course with City College Norwich, Sam's Apprenticeship experience has seen him extend his plumbing knowledge. He now helps install whole systems – including renewable heating systems, which the company specialises in.
He says that the model of learning alongside more experienced colleagues attracted him to the Apprenticeship training route:
I just liked the idea of working and following someone, seeing how they do things to make me better at that job. You learn from experience"