#NAW2021: Chartered Manager Degree Apprenticeship opens up new opportunities for Donna
6th February 2021 – Tags: Apprenticeships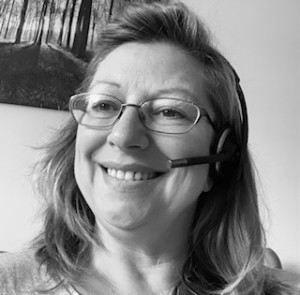 A Chartered Manager Degree Apprenticeship gave Donna Gibling the opportunity for degree-level study which she thought had passed her by, saw her develop her all-round skills as a manager, and has opened up new career opportunities.
It was whilst working for Norfolk County Council as a Business Manager that the opportunity arose to do the Degree Apprenticeship and study towards the BA (Hons) in Leadership and Management:
"I never could afford to go to university when I left school and so when offered this opportunity I thought, why not? I couldn't afford not to work and this gave me the best of both worlds. I never thought I would be doing this at 47, and actually was worried I was too old to continue to learn as it had been so long since I have been at school."
These initial concerns were soon dispelled as Donna thrived on the Degree Apprenticeship. She developed in a wide range of ways as a manager – everything from her speaking and writing skills, to how she assesses situations, analyses problems, and puts forward solutions. "It also gave me confidence in myself", continues Donna, "I looked at things differently and had a greater understanding of why decisions were made at a higher level."
After 3 years' hard work, Donna was delighted to complete the Degree Apprenticeship, achieving a 2:1. The confidence she had gained through this accomplishment helped her to move forward when her job role at the time was removed.
Now qualified with a degree, Donna found there were many new and appealing managerial roles that she could apply for. She has recently taken up a post as a Performance and Delivery Manager at the Norfolk and Norwich University Hospital, about which she says, "I love it. Every day I am being challenged and learning new things doesn't bother me at all because I have been doing that for the last 3 years."
Reflecting on her overall experience as a Degree Apprentice, Donna concludes:
The apprenticeship was hard, I cannot say otherwise. Working 30 hours a week, a college day of intense learning, and having to do lots of research and writing on the weekend, took its toll over 3 years - but every day I learnt a bit more about the world, others, and the business.

Was it hard? Yes. Did it take a lot of my time? Yes. Did my friends and family have to be understanding of my limited time? Yes. But was it worth it? 100% Yes! Yes! Yes!"