Inspirational new building for digital skills
27th March 2019 – Tags: Digi-Tech Factory, digital skills
City College Norwich has been awarded £6.1m by New Anglia Local Enterprise Partnership (LEP) for an inspirational new building focused on skills for the digital industries.
The Digi-Tech Factory
The new building, planned for the 2020-21 academic year, will provide industry-standard facilities for a combination of both new and existing courses in digital skills. Given the working title of 'the Digi-Tech Factory', the inspirational new building will bring together all the college's digital skills provision into a single, purpose built-space with industry-standard facilities.
The Digi-Tech Factory will be home to a wide range of full- and part-time courses, as well as apprenticeship learning, from creative media, to software and programming, and 'hard' digital skills relating to networking, infrastructure development, electronics and automated manufacturing. It will also ensure students from across the College's provision can acquire the digital skills that will underpin their industries in the future.
Designed by Coffey Architects in collaboration with Pro:works, the new building will provide a modern, industry-standard and efficient environment to bring together digital technology, engineering and design courses. Subject to planning permission being granted, the 3-floor building will be situated adjacent to the award-winning Creative Arts Building on City College Norwich's Ipswich Road campus. The 1970's Southwell Building will be demolished to make way for the new build.
The total investment in the project will be £9.1m, with City College Norwich contributing alongside the £6.098m investment from New Anglia LEP's Capital Growth Funding.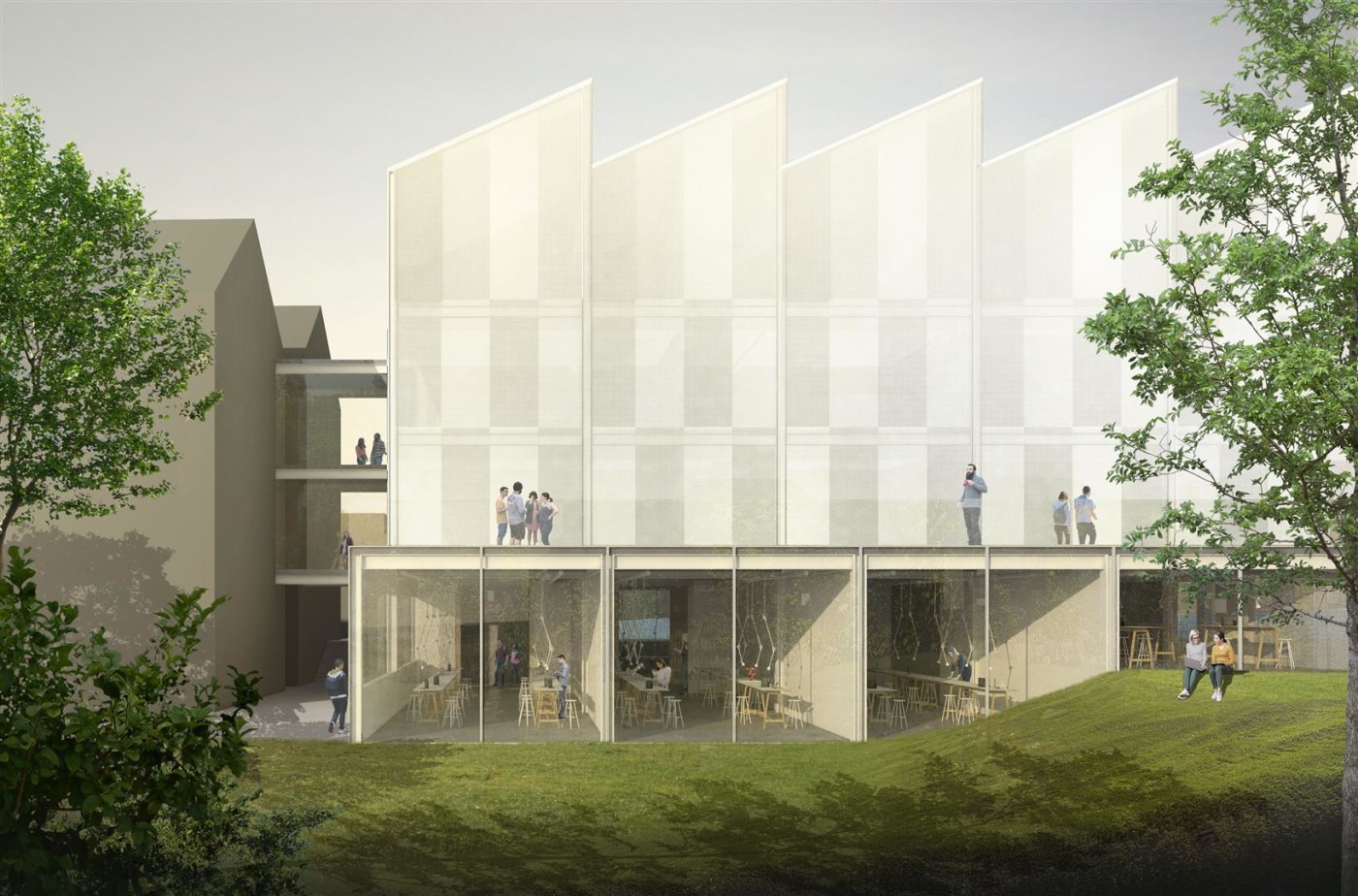 City College Norwich's digital skills expansion
In line with the LEP's Local Industrial Strategy, the UK Digital Strategy and the Department for Education's Adult Basic Digital Skills agenda, the number of students on the college's digital skills courses is set to more than quadruple over the next 3 years (from 107 at present to 477 by September 2022).
This growth will come from increasing the numbers of students the college takes on to its existing digital courses and, importantly, from new provision that has been specifically designed to meet employers' digital skills needs:
T-Levels: City College Norwich will be among the first colleges to introduce the new T-Level qualification in Digital Skills in September 2020. The Level 3 course, which is equivalent to 3 A levels, has been designed to meet the needs of employers and includes a substantial work experience element (around 20% of each student's time on the course). It will have pathways in Digital Production, Design & Development, Digital Support & Services, and Development & Digital Business Services. Current Year 10 students can register their interest in T-Levels at City College Norwich at

https://www.ccn.ac.uk/t-levels/
Apprenticeships: With demand from employers growing, City College Norwich expects the number of digital apprentices it trains and assesses to more than double over the next 3 years. The college already offers employers a range of Level 2 and Level 3 apprenticeships with a digital skills focus, from Infrastructure Technician to Digital Marketer. From 2022, this will be expanded to as many as 12 different apprenticeship Standards, with the following new apprenticeships (all at Level 4) among those set to be introduced: Network Engineer; Software Developer; Data Analyst; Cyber Security Technologist.
Basic digital skills for adults: As well as preparing young people for careers in highly-skilled Digi-Tech roles, the college is also responding to employers' need to have more staff trained to a basic level in digital skills. The college will support this priority by providing Entry Level and Level 1 Adult Basic Digital Skills to 250 students per year from 2022.
The Digi-Tech Factory facilities will also be used by students from other curriculum areas across the college, reflecting the reality that digital skills are required in an ever-increasing number of job roles, in every sector of the economy.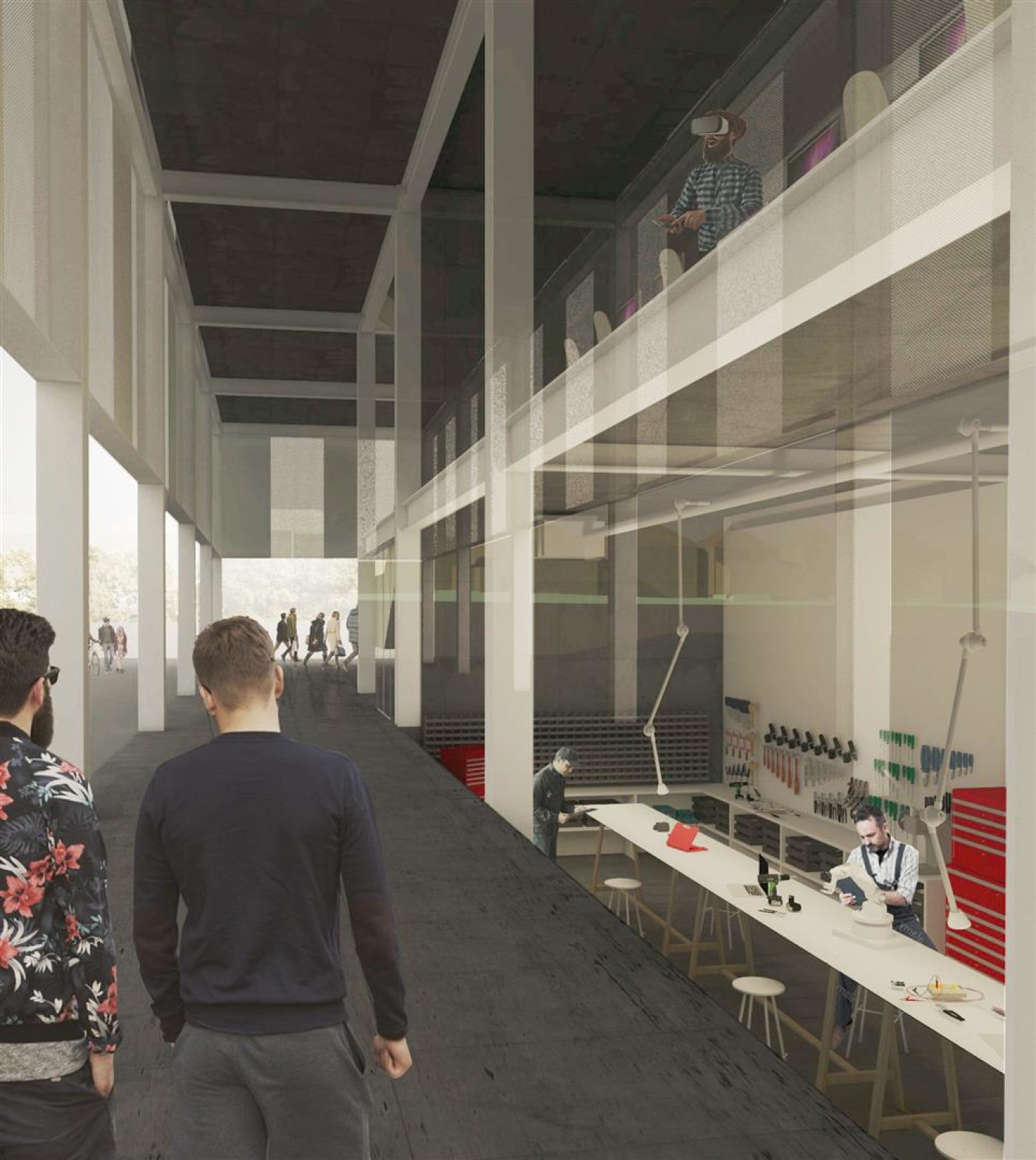 "Great news for our students and for employers"
Giving her reaction to the announcement by New Anglia LEP, Corrienne Peasgood, principal of City College Norwich, said:
"We are thrilled that our plans for an inspirational new building for digital skills can move forward, with a view to opening the Digi-Tech Factory in 2020-21. The Digi-Tech sector is growing more than twice as fast as the wider economy, so it is essential that we have the right facilities to meet the growing demand for digital skills. This is great news for our students and for employers. We will continue to work very closely with our employer partners to make sure our expanding digital skills provision rises to this important opportunity for students, for apprentices and for the Norfolk and Suffolk economy as a whole."