"I came to City College Norwich as a young girl, and I left as a proud and strong woman."
15th January 2019 – Tags: Student Stories

When I arrived at City College Norwich, I couldn't even spell my name in English.
I left my home in Benin in West Africa in August 2011 where I had worked in my mum's shop after completing school in 2005 and a French Cookery course in 2008. I permanently settled in the UK in 2012 and decided to improve my English.
I said to myself 'this is the right place for me'
Returning to education is challenging but being in a position where you're not able to speak or understand the language is a big barrier for anyone who is trying to integrate in to a new country.
I chose City College Norwich because of its reputation and when I saw that they accepted international students, I said to myself, 'this is the right place for me'.
I wasn't sure what I wanted to do
When looking at my education options, I wasn't sure what I wanted to do but decided to continue studying hospitality at entry level and was also offered a place on the English for Speakers of Other Languages (ESOL) course to help me learn and understand the language.
I had lots of additional support from my lecturers which helped me build my confidence and by the end of my first year I felt welcomed in the community and able to express my view and thoughts.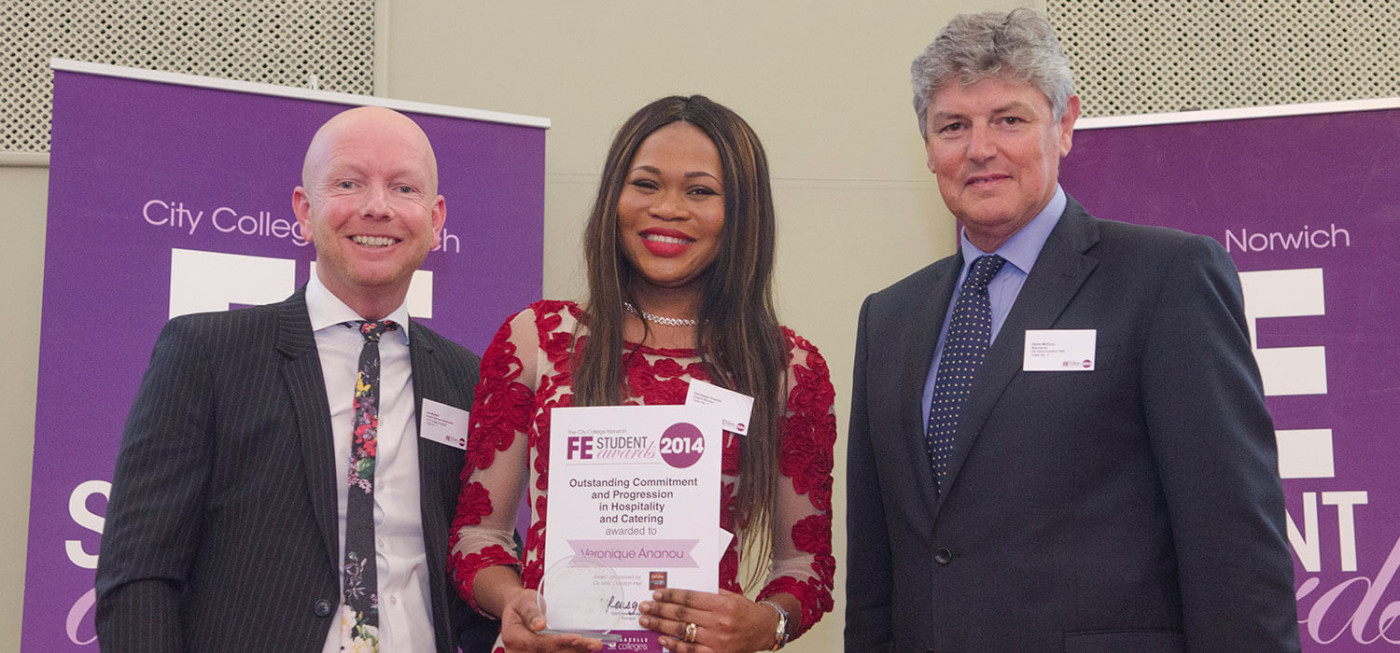 Progression from entry level to degree
From there I progressed on to the Level 1 and Level 2 Hospitality courses which I completed with Distinction in all my modules.
I moved on to the Level 3 Hospitality Supervision course, which I also completed with a Distinction and won one of the college's Student of the Year Awards. I then progressed on to the college's Hospitality and Event Management degree, which I completed in 2018 with a 2:1.
Juggling study and work in Norwich and overseas
I wanted to ensure that I learnt as much as possible throughout my studies so it was really important to me that I was able to put what I had learnt in to practice.
Studying my Level 1, 2 and 3 Hospitality courses at City College Norwich meant that I was able to spend a significant amount of time in the college's Debut Restaurant, a training facility that allows students to experience a real working environment as part of their courses.
I was so nervous the first time I was asked to take a customer's order in the restaurant - I hid in the toilets for half an hour and my tutor had to come and get me!
However, the support I was given to overcome my fear of communicating with customers helped me to secure other jobs within the industry during my studies. Because of this, I was able to work alongside all of my studies at City College Norwich which saw me rising through the ranks at Delia's Restaurant at Norwich City Football Club before becoming the manager of City College Norwich's Devour catering company.
Not only that but I was also able to secure an overseas work placement through the college's exchange programme which gave me the opportunity to work at The Imperial, a 4 star Hotel in Vienna, Austria.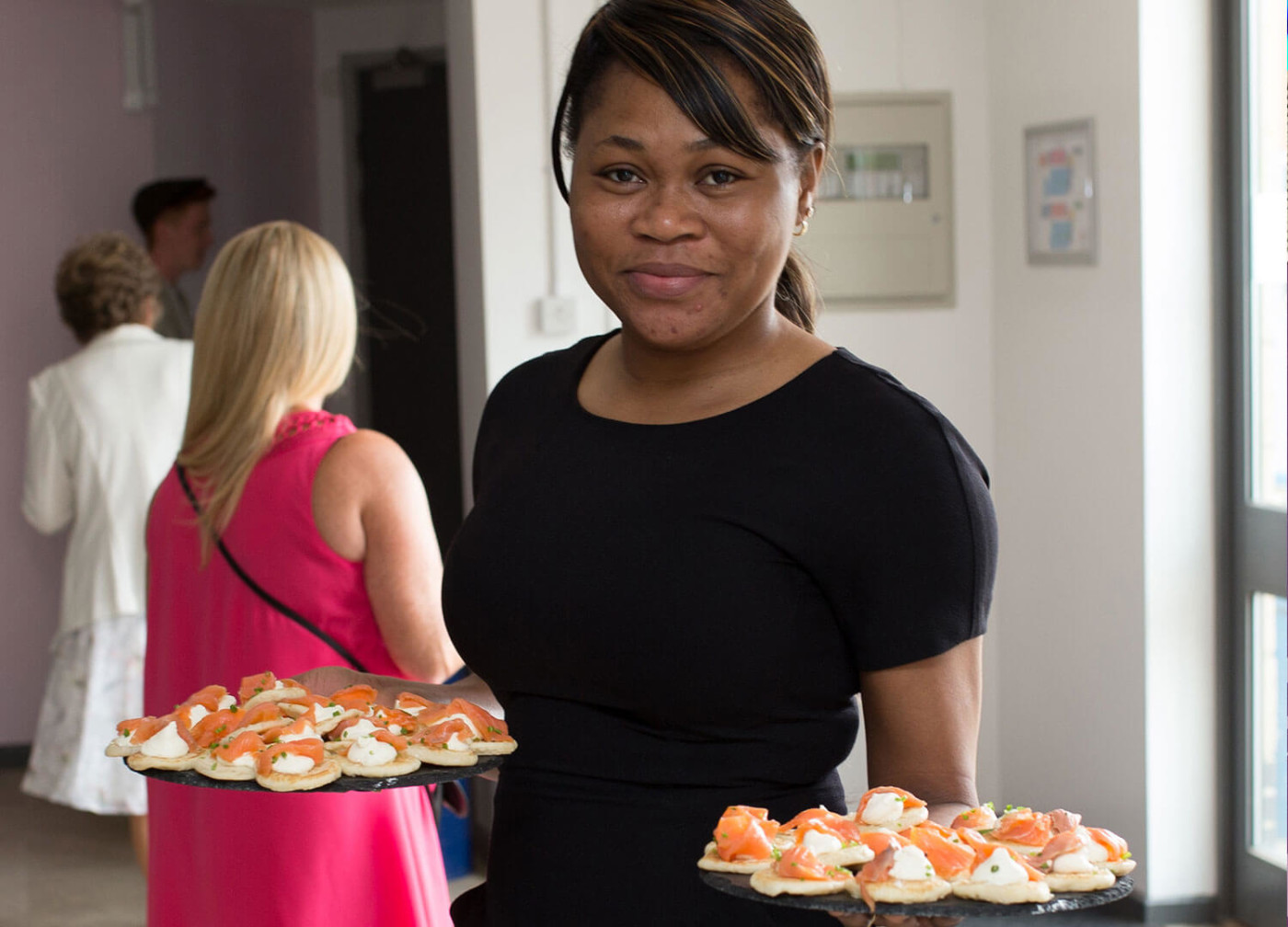 Learning that there are no limits
I chose to study at City College Norwich because I think it is the place to study in Norfolk. They've got a great reputation, everybody in the area knows about them and they are well known for their 'Hotel School'.
When I started at the college, I was a shy and confused young lady who didn't know what the future held for her, but now, I'm a different person! I'm full of confidence and I have really enjoyed seeing myself grow up in the college environment.
Since being at City College Norwich, I've gained the trust within myself to just go out and do the things I want to do. The college has taught me that you can go up to the ladder and go higher – there are no limits.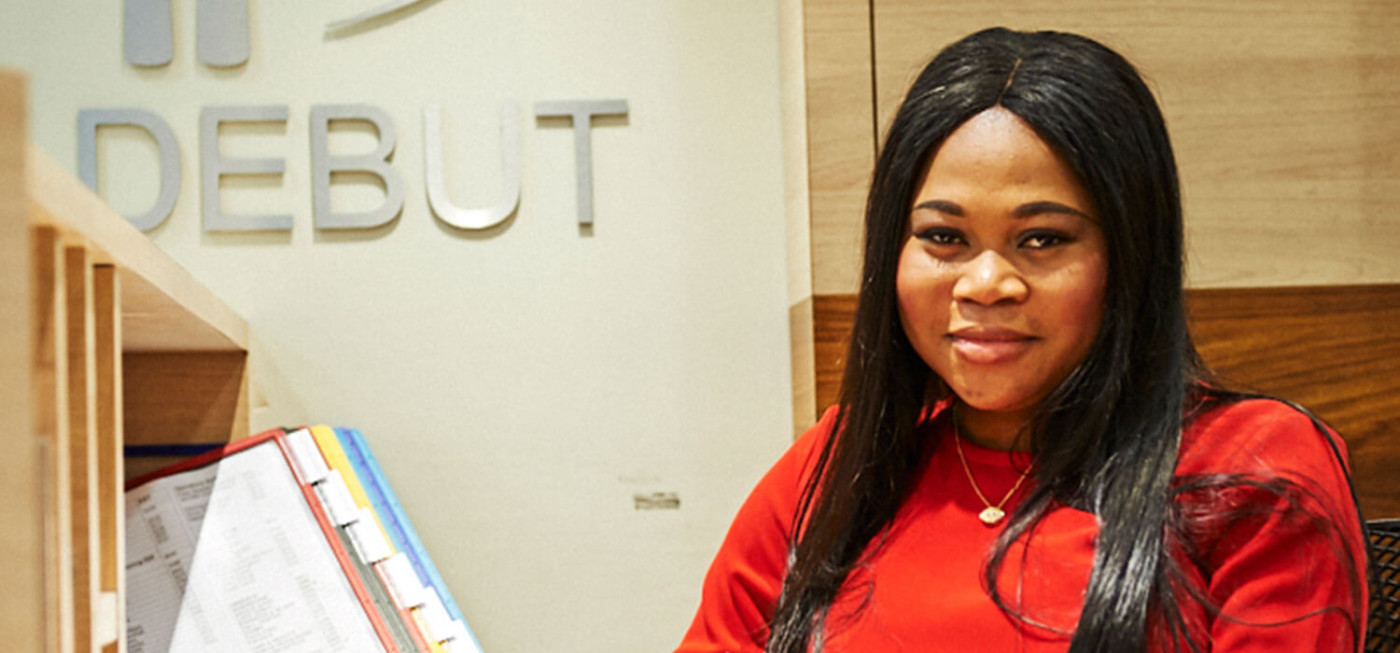 Inspiring the next generation
I am now studying for a Masters Degree (MSc) in International Hotel and Tourism Management at Oxford Brookes University whilst also working as a Receptionist at City College Norwich's Debut Restaurant.
I'm aiming to become a hotel manager and further my hospitality study by completing a PhD so I can eventually become a university lecturer.
People are often surprised when I tell them that I am studying hospitality at such a high level but I think it is important as I think it is a career route that can be overlooked so it is vital to inspire the next generation.
I really want to share my knowledge with the community around me because Norwich has given me so much and I want to be able to give that back.