Celebrating 20 years of the Hotel Takeover
20th March 2019
A pioneering work experience initiative which sees college students take on roles within local hotels – which is now replicated nationally – is celebrating its 20th anniversary.
This week the 'hotel takeover' is once again giving students on hospitality, catering and travel and tourism courses the chance to experience the hotel industry from the inside, by taking on a wide range of roles – from shadowing the General Managers, to reception, bar, restaurant, and housekeeping duties - within Norwich's three Holiday Inn hotels.
The takeover provides students with invaluable insights into the opportunities available to them in a sector which not only offers varied and rewarding job roles, but excellent prospects for career progression and the chance to work anywhere in the world.
In 1999, the first hotel takeover saw 60 City College Norwich students working alongside staff at the city's Forte Posthouse hotel (now the Holiday Inn, Ipswich Road), which they helped run from 7am until midnight for a single day in June.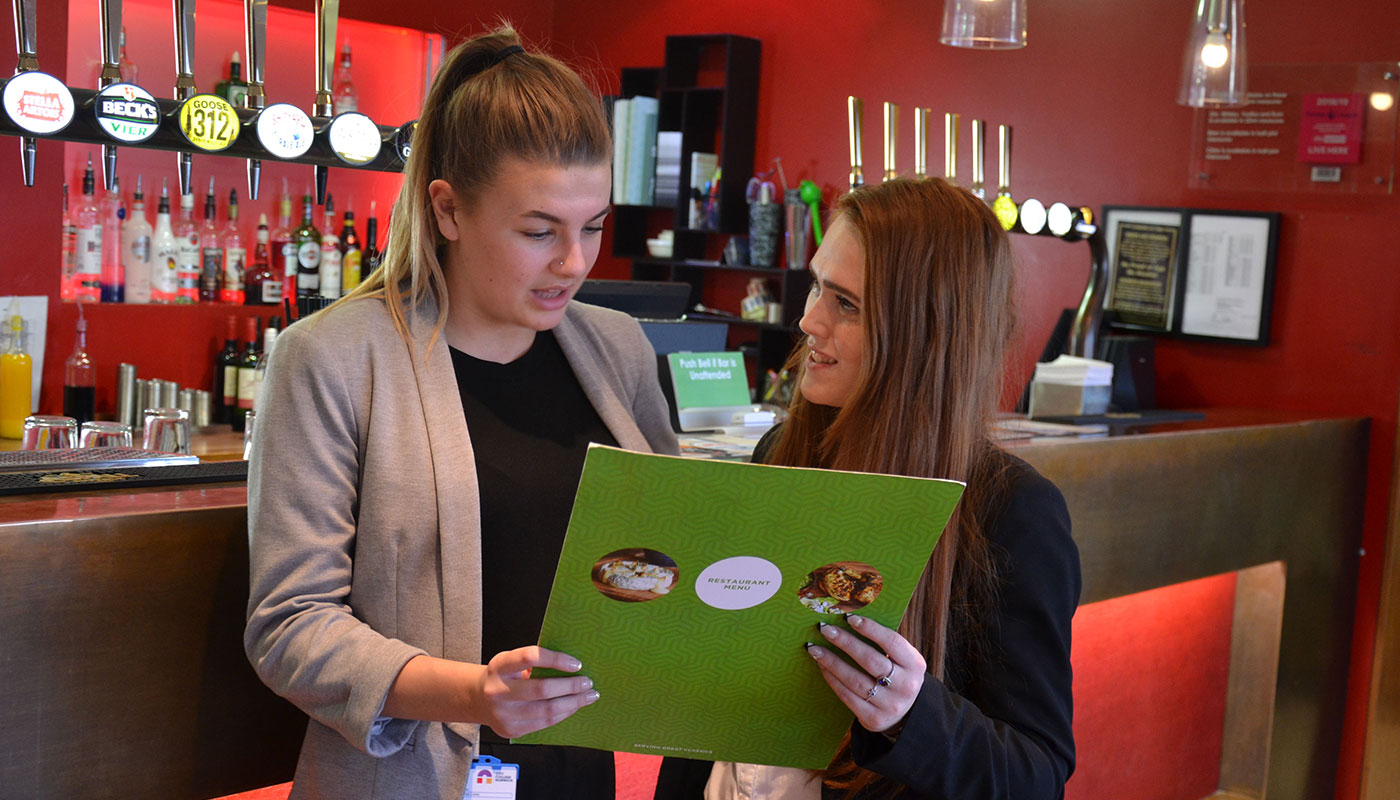 The takeover has grown in scope and ambition every year since. Today it involves three city hotels (the Holiday Inn hotels at Norwich International Airport, Carrow Road and Ipswich Road) and sees the students working in shifts across five days, from Monday to Friday. In recent years, Travel and Tourism students have also been given parallel work experience opportunities at Norwich International Airport during takeover week.
Another feature of the takeover is that students take part in planning and running a major function, with a charity gala dinner held towards the end of the week. This year's dinner has a circus theme, inspired by the film The Greatest Showman, with entertainment being provided by travel and tourism students from the college.
The hotel takeover became a national event in 2018. Backed by the InterContinental Hotel Group's (IHG's) Academy, and with City College Norwich staff helping to advise their counterparts in colleges up and down the country, more than 1,000 college students took on roles within 30 IHG hotels, from Washington (Tyne and Wear) to Brighton.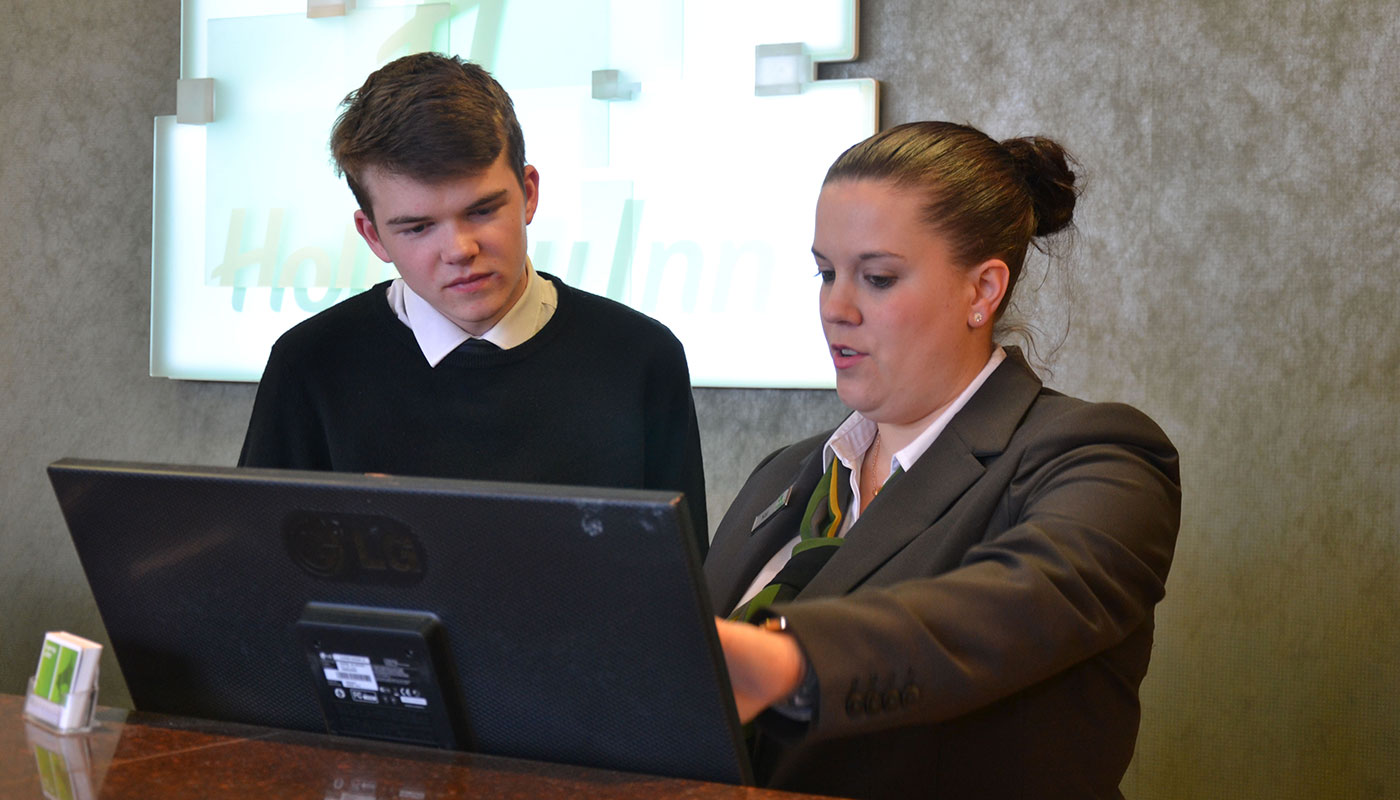 One person who has been involved throughout the 20 years of the hotel takeover is Bill Heath, General Manager of the Holiday Inn Norwich City, who was part of the very first takeover. Bill said:
"This has always been a joint venture between the hotels and City College Norwich. Without their foresight and genuine enthusiasm in 1999 the event would never have taken place. Over the years so many students have benefited from the experience offered to them by the hotel takeover.

"To be celebrating 20 years is an incredible achievement and I know that both myself and all of the team at City College were very proud and delighted when the programme finally got the recognition it deserved by going national last year via the InterContinental Hotel Group and Kew Green Hotels enabling over 1,000 students across the UK to take part. It was also a great opportunity for the hotels to form lasting partnerships with their chosen colleges.

"We definitely need to see many more colleges and hotels getting involved in this programme both here in the UK and across Europe to ensure we continue to recruit the next generation into this amazing industry."
Joe Mulhall, Head of Hospitality, Catering & Tourism at City College Norwich, said:
"The hotel takeover continues to be key part of our annual curriculum for our hospitality, catering and tourism students. Hotels offer a fantastic opportunity for our students to participate in wider career options in the sector, such as event planning, finance and wellness, it's not just the cooking and food service. The hotel takeover continues to demonstrate how outstanding employer relations positively leads to outstanding teaching and learning."