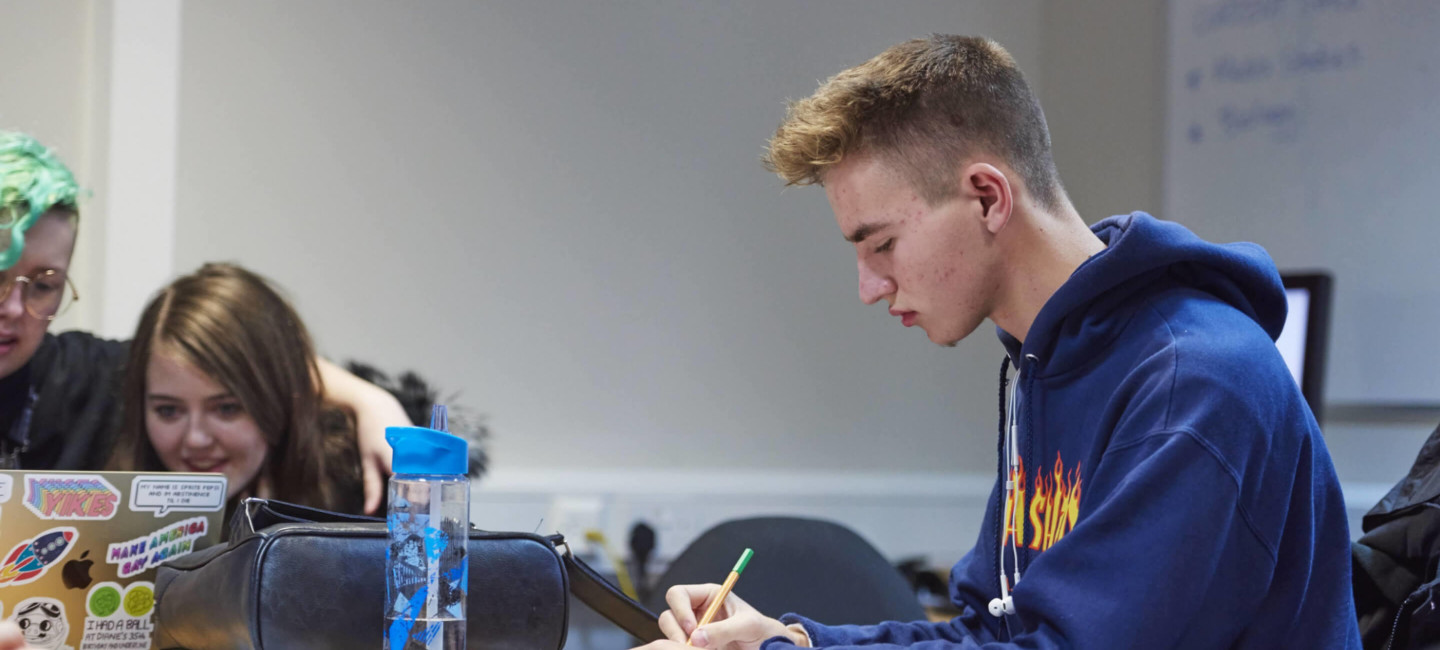 Level
Level 3

Duration
2 years

Start Date
September 2022

Venue
CCN-Main Campus

Course Code
SA077
Start Date
September 2022, Full Time
Summary
Physics is a fascinating subject about how the real world (and the rest of the universe) works. It asks about everything from what existed before the Big Bang to how cars can use less petrol.
Topics include:
Measurements and their errors
Particles and radiation
Waves
Mechanics and materials
Electricity
Further mechanics and thermal physics
Fields and their consequences
Nuclear physics.
The course combines learning about theories in physics with practical laboratory work and analysing data. You are likely to do well if you can think logically, critically and imaginatively and are willing to work hard. The course can be challenging, and you will need to persevere when you cannot immediately see the solution to a problem. It includes some mathematical concepts and theories, so it will also help if you enjoy and are good at Mathematics, especially algebra.
Entry Requirements
Applicants require a minimum of a grade 6 in GCSE Maths and a grade 6,6 in GCSE combined science:Trilogy, or grade 6 in GCSE Physics. Applicants are also required to have achieved a minimum of six GCSEs at grade 9-4 including GCSE English Language.
Assessment
You will be assessed through 3 written exams taken at the end of the second year which include questions on both theory and practical work. A separate certificate confirming your practical skills can also be achieved in addition to your A Level.
Progression
Physics can be taken with any other subjects, but students often choose Mathematics, Chemistry, Biology or Geography.
Physics is identified by selective universities as one of the subjects they prefer applicants to have studied at A Level.
Career Progression
This A Level could lead on to related degree courses and careers, such as; Science, Engineering or Computing, and the skills you will learn, such as thinking clearly and logically, will be useful in a wide range of other fields.
Fees
If you are a UK or home fee status student and aged 16-18 on the 31st August before the start of your course, tuition fees are free. If you are aged 19 and over please contact the Advice Shop
Latest News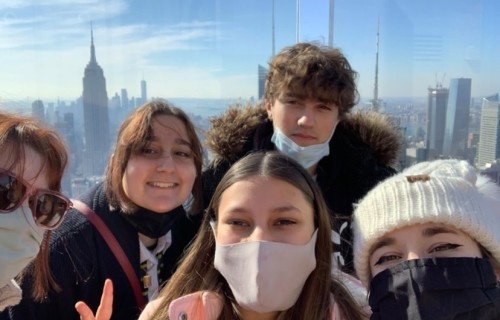 Seventy students and 9 members of staff from City College Norwich and Paston College spent an amazing week in New York taking in the iconic landmarks, art, and culture, of 'the Big Apple'.
Read more
1st March 2022