Level
Level 3

Duration
1 year

Start Date
September 2021

Venue
Ipswich Road

Course Code
A0167
Start Date
September 2021, Full Time
Summary
Acting students work towards the University of the Arts (UAL) Level 3 Diploma in Performing and Productions Arts in their first year of study; progressing onto their University of the Arts London (UAL) Level 3 Extended Diploma in Performing and Production Arts in their second year. The Extended Diploma at Distinction level is allocated 168 UCAS points which is equivalent to 3 full A Levels at grade A*
In the Acting pathway students will gain a wide range of skills and experiences within a working theatre and by completing projects and assignments that are based on realistic workplace situations. Students will also be required to attend theory based classes which develop knowledge and understanding of the acting industry. Key tasks include: learning lines and rehearsing, researching or undertaking activities to help prepare for a part, discussing interpretation and delivery with other members of the company and the director, performing for a live audience, performing in a theatre or "on location", audio as well as visual performances, rehearse/polish performances in your own time, managing the day to day running of the theatre, including front of house duties. The aim is to provide a broad range of skills and experiences to enable students to progress onto drama school, university or a career in the arts. Previous performance projects have included classical plays, contemporary plays, adaptation project, touring theatre project and storytelling. Festival core training elements include voice for the actor, movement for the actor, analysing text and interpretive skills, contextual awareness, devising, improvisation, communication to an audience, drama school and industry preparation.
Find our Platform performances on You Tube by searching "City College Norwich Platform"
Follow @CCNCreativeArts on Twitter or @CCNcreative on Instagram for updates and examples of current student work
Why Our College?
Real Theatre Environment
Our theatre hosts over 18 student performances to members of the public each year.
Awarded by the UAL
All of our performing arts courses are awarded by the University of the Arts London.
Production Stage Management
Our students design and manage the sets, lighting, sound and general running for each student performance.
Entry Requirements
Minimum of 4 GCSEs A*-C including GCSE Drama (if taken); 9-4 in GCSE English and GCSE Maths. Relevant Level 2 Diploma at Merit or Distinction, plus 9-4 in GCSE English and GCSE Maths. Students will audition and be interviewed prior to selection.
Objective
The course is vocational which means students will undertake the role of an actor throughout the course. You will participate in public performances and become part of the college's theatre company, Platform Productions. The company's artistic policy is to provide theatre of the highest quality within the local community and beyond. To view recent production's check out CCN Platform on YOUTUBE.
Assessment
The University of the Arts (UAL) Level 3 Diploma in Performing and Production Arts is assessed through a series of projects that are designed to broaden student's skills, experience and expertise. The projects are multi-disciplinary and require students to work collaboratively and proactively with fellow students as well as external clients and stakeholders. A final end-point assessment (commonly referred to as the Final Major Project) decides the student's overall grade for the year which is graded as: PASS/MERIT or DISTINCTION. The first year (Diploma) is allocated the following UCAS points: PASS (36), MERIT (60), DISTINCTION (84). The second year (Extended Diploma) is allocated the following UCAS points: PASS (72), MERIT (120), DISTINCTION (168). Student work is externally assessed and scrutinised by external verifiers from the University of the Arts London (UAL) to ensure that academic standards are adhered to and maintained.
Progression
Successful completion of the Level 3 Diploma in Performing & Production Arts will provide direct entry onto the Level 3 Extended Diploma in Performing & Production Arts in their second year. The design and structure of the University of the Arts London (UAL) Level 3 Diploma in Performing & Productions Arts allows students the opportunity to further extend their learning by choosing an alternative Performing Arts pathway in their second year. For example, providing the entry requirements are met, a student could follow the Acting pathway in their first year and then choose to follow the Musical Theatre, Dance or Production Arts pathway in their second year.
Career Progression
City College Norwich is a member of the University of the Arts London (UAL) Progression Partnership to promote the recruitment of talented, creative students from high quality further education institutions to UAL higher education degree level courses. The course team also work with local and national higher education providers such as Rose Bruford, Royal Welsh and East 15 Acting School to ensure that our students are ready and prepared for their next step. We also work collaboratively with Theatre Royal Norwich to provide outstanding experience of work and to ensure that our courses prepare students well for their future careers in the industry. City College Norwich also has an outstanding Apprenticeship team who can provide advice and guidance for students wishing to follow and apprenticeship route into the industry.
For those students who choose not to pursue careers within the production and performing arts industries the course provides fantastic opportunities to develop collaborative working skills, problem solving, creative and the higher order evaluative skills demanded by universities and employers.
Fees
If you are a UK or home fee status student and aged 16-18 on the 31st August before the start of your course, tuition fees are free. If you are aged 19 and over please contact the Advice Shop. Please check our Finance pages for information on loans, bursaries, fee information and student travel offers that are available. Alternatively please contact the Advice Shop.
Latest News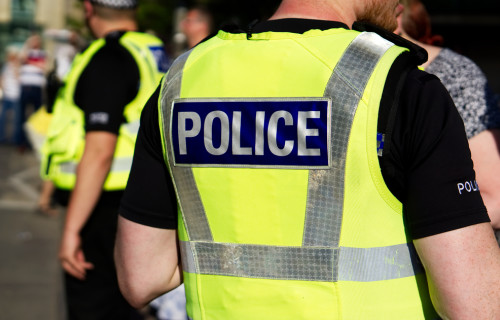 Professionalising policing has become an important focus for forces across the country as they recruit officers who will be able to meet the policing challenges of the future.
Read more
23rd October 2020