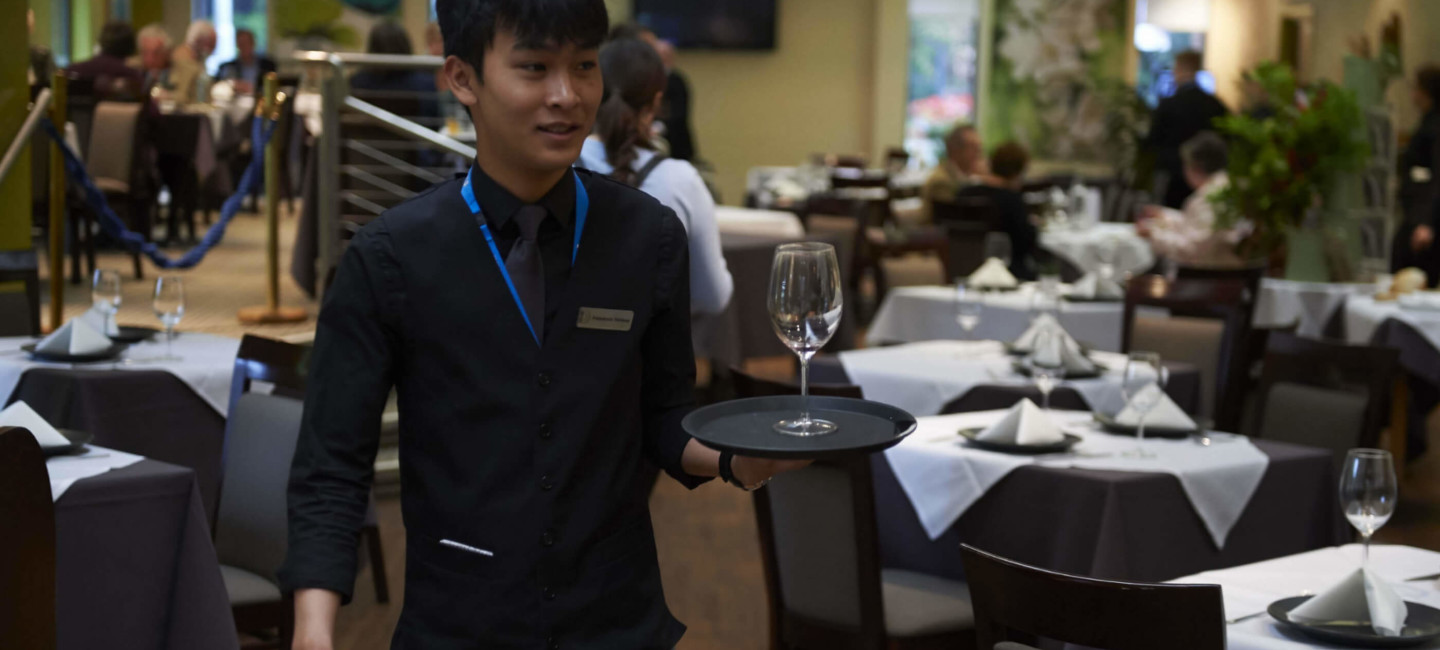 City & Guilds Level 1 Diploma in Hospitality and Catering
Level
Level 1

Duration
1 year

Start Date
September 2020

Venue
Ipswich Road

Course Code
A0152
Start Date
September 2020, Full Time
Summary
This programme is a sound and beneficial introduction to Hospitality and Catering as a career choice.
You will discover the variety of employment types the industry offers; develop the practical skills required, and investigate the materials, ingredients and equipment used to fulfil the various roles.
The Study Units include:
Basic food preparation and cooking
Customer care
Kitchen equipment
Health and safety, and food safety awareness in catering

Pastry and cake preparation methods
Housekeeping and guest services

Employment skills
Throughout the main programme of study, we will work with you to improve your individual skill set. This will, importantly, include your interaction with students, colleagues and members of the public. We will put this into practice during regular work sessions in the College's own restaurants and when we make external visits to catering establishments. During the summer, our out-of-classroom learning includes a residential short break to develop team working skills. In addition, you will study English and Maths, and the route taken will depend on your entry Grades – either Functional Skills or GCSE English and Maths. Please check our English and Maths page for further information.
Why Our College?
Award Winning Facilities
Our Debut Restaurant holds a AA Gold Standard Accreditation – the highest level a training restaurant can achieve – and is seen as an example of best practice in the UK.
Excellent Progression
Our students gain the skills required to progress on to some of the most notable destinations including The Savoy and The Ritz.
Catering for the Royal Family
Our students have catered for The Queen at Sandringham House, The Earl of Wessex and The Duchess of Cambridge.
Entry Requirements
There are no formal entry requirements, but you will need to show a keen interest in catering and be enthusiastic about fulfilling the requirements of the course – across both the practical and theory elements. Punctuality will be a key requirement and you will need to be a willing team player.
Assessment
You will be assessed on the completion of tasks which show you have gained new skills; your understanding of the use of small and large commercial equipment, safe work practices and hygiene; and your level of customer service. When your confidence has grown in practical areas, you will undergo student observation and work to produce specific assignments.
Progression
After successfully completing the course, with a good attendance and disciplinary record, you could progress to a Level 2 course, for example:
Level 2 Technical Certificate in Food and Beverage Service
Level 2 Technical Certificate in Professional Cookery
Career Progression
With the proper training, experience and drive, the opportunities offered by the hospitality industry are huge. This City & Guilds Level 1 Diploma in Hospitality and Catering is a practical entry level qualification, which is industry recognised. It will help as a spring board to further study and training or to apply for an apprenticeship. It will also support you if you are seeking a job among a number of viable employment sectors.
Fees
If you will be under 19 years old on the 31st August which falls prior to the start of your course, your registration and tuition fees will be funded by the Government. Chef's whites, knives and food service uniform (costing approximately £130) will need to be self-funded. Financial support may be available - depending on personal circumstances. Please check our Finance pages for fee information and any accessible financial help.
Latest News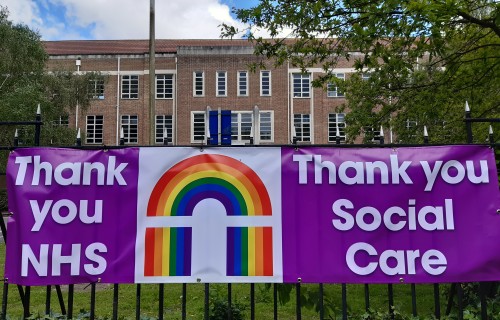 Students from our college have been playing their part in the fight against Covid-19 – to all these students we would simply like to say 'Thank you'.
Read more
19th May 2020