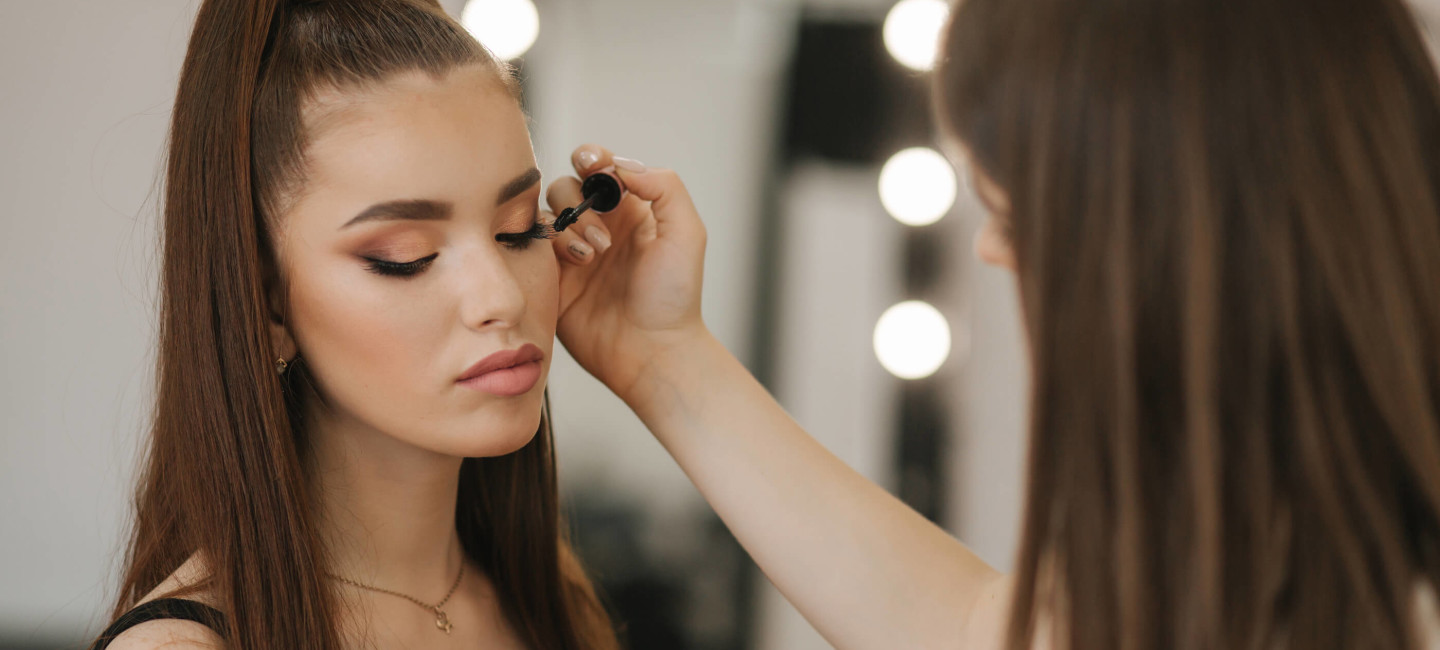 Media Make Up Artistry, Level 3
Level
Level 3

Duration
1 year

Start Date
September 2020

Venue
Ipswich Road

Course Code
A0057
Start Date
September 2020, Full Time
Summary
This hands-on practical course covers the requirements for the application of specialised make-up and artificial hair for theatrical and media purposes. It covers every aspect of advanced make-up techniques for film and television work, as well as for stage, display and other media purposes.
Course units will include:
Working in the film, TV and theatrical industries
The creation and presentation of a look book and an industry portfoilo
Fashion and photographic make-up
Media make-up creative hair design
Create historical hair and make-up looks
Apply body art
Camouflage make-up
All of the course units are interlinked, students create and design a range of total character looks combining different skills and techniques reflecting the media make-up industry.
The College secured a national first in 2015 through our involvement with Mustard TV. Our level 3 and 4 Media Make Up students are part of the production team doing the hair and make up for the presenters and guests. Through this involvement students have also had experience with the BBC and events filmed at Epic Studios.
Students use the MAC range of cosmetics and Louise Young make up brushes and all of our tutors are highly qualified with excellent industry experience and all work hard to ensure you benefit from this wealth of knowledge.
We work with internationally recognised make-up artists such as Louise Young who provides tutorials and make up lessons. Other industry experts such as Paintopia, an international body painting festival, regularly come in and offer their expertise on new techniques and products as well as on industry experience.
You will have opportunities to participate in College events such as fashion shows, the Royal Norfolk Show, hair and beauty shows and other off-site activities to build further practical experience. We worked closely with Norwich fashion Week and contributed to the Designers Show working with over 40 professional models.
Why Our College?
Real Salon Environment
Our training salons are open to the public which gives you the chance to experience working on real clients before you start work.
Entry Requirements
Achieve four GCSEs at grade 4 or above or have successfully completed Level 2 Media Make Up Artistry, Level 2 Beauty Therapy or Level 2 Hairdressing.
It is important that students have a mature and professional attitude as the hair and make-up profession is a highly demanding and disciplined one. In particular, students will be required to maintain high standards of personal and professional appearance including wearing make up to look presentable; piercings will not have to be covered.
If applicants have not achieved GCSE grade 4 in English and Maths they will be required to complete these alongside the course. Good English and Maths skills are essential for most jobs and courses you will progress onto. The Government has made it a priority for students to improve these skills and your course programme will reflect this key aim. Depending on your grades when you start your course, you could either study Functional Skills or GCSEs alongside the other parts of your course programme. Please check our English and Maths page for further information.
Assessment
The course is assessed via an external practical and a theoretical assessment which will draw knowledge from the mandatory content of the qualification. The practical exam could last up to 6 hours in length with the theoretical exam content using short and extended answer style questions.
Progression
Students successful completing this course can progress onto the Theatrical, Special Effects and Media Make-up Artistry Advanced Technical Diploma, Level 3
Career Progression
The Hair and Beauty industry is a vibrant, dynamic and creative sector offering fantastic employment and training opportunities. This sector alone employs nearly a quarter of a million people and is worth over £6 billion to the UK economy.
As a make-up artist you would apply make-up and style hair for anyone appearing in front of a camera or a live audience. You could work in film, television, photographic sessions or fashion shows. You could either find a trainee position or set up as self employed.
For further information check the National Careers Service website for: Make Up Artist job profile, Creative Skillset, Hairdressing and Beauty Industry Authority (HABIA), National Association of Screen Make-Up Artists and Hairdressers.
Fees
For UK students aged under 19 years old on the 31st August prior to the start of your course, your tuition fees are free. In addition to this there will be costs for equipment, uniform and trips. Financial support could be available depending on your circumstances. Costs for kit and uniform tbc

Please check our Finance pages for fee information and any financial help that may be available.
Latest News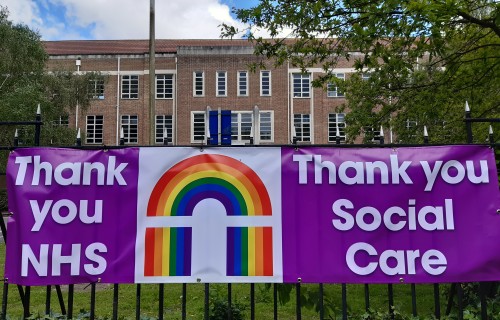 Students from our college have been playing their part in the fight against Covid-19 – to all these students we would simply like to say 'Thank you'.
Read more
19th May 2020