Level
Entry Level

Duration
1 year

Start Date
September 2021

Venue
Ipswich Road

Course Code
A0301
Start Date
September 2021, Full Time
Summary
The programme asks students to be involved in identifying real life skills they will need, skills they already have and opportunities and experiences they need to equip them for coping with the wider world, whether that includes work or not. Skills that we focus on include:
Employability skills
Vocational skills
Independence
Self-awareness
Self-assessment
Functional skills in English and Maths
There is a focus on employability skills but these will be general, for example, working with others, working to meet an agreed outcome and deadline, problem solving, decision making and above all communicating with others which should be transferable to situations within the world of work or elsewhere.
Students on the course currently take part in mini enterprises - preparing and delivering 'Veg Bags' to college customers and 'Bloom Tubes' (a service based in college for staff to have a small flower arrangement in their office each week). They also have the opportunity to take part in horticulture activities, growing flowers and plants to sell.
Appropriate levels of support will be in place but progressively we will work throughout the year to enable students to be less dependent on support to achieve realistic targets.
Students attend College for three days each week, 9am - 4pm. Group sizes are normally limited to eight students.
Why Our College?
Experience work and networking
Our business, admin and customer service students get real experience of work and networking opportunities with local businesses.
Progression
Our students go on to a wide range of employment and apprenticeship opportunities, and are very well prepared for university level courses
Expert teaching staff
Our teaching staff are industry professionals, with real experience of working within their sector
Entry Requirements
There are no formal entry requirements for this course and acceptance will be subject to an interview.
Learning Outcomes
To acquire work-related skills to enable progression onto another college Enterprise course or work placement such as Project Search.
Objective
To eventually gain paid/voluntary employment, work placement or progression onto another course.
Assessment
Assessment is informal and ongoing. There is a possibility that students will take qualifications in Functional Skills in Maths and English. Assessment will take the form of a short test.
Progression
Students may stay within Supported Learning and progress to one of vocationally themed Supported Learning Skills courses. We would also support students in progression to other provision or to services outside college.
Career Progression
Students may progress to MINT which offers support through job searching and coaching to allow students with a barrier to employment to progress into the world of work. Students should have completed a work-placement prior to being referred.
Fees
Students will need to have successfully applied for and received funding.
Latest News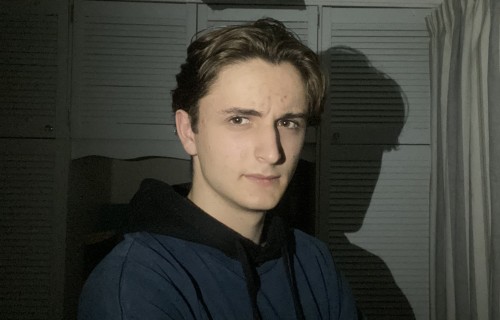 Acting student Cam Docherty has been offered a place at the New York Conservatory for Dramatic Arts and is now seeking donations to help turn his dream of studying at NYCDA into reality.
Read more
24th November 2020