Art & Design, Diploma Level 2
Level
Level 2

Duration
1 year

Start Date
September 2021

Venue
Ipswich Road

Course Code
A4522
Start Date
September 2021, Full Time
Summary
Students work towards the University of the Arts London (UAL) Level 2 Art and Design Diploma during one year of study.
Study includes 2 and 3-dimensional visual language, exploring the art, craft and design work of others, and applying the creative process through printmaking, painting, drawing, textiles, sculpture, photography and digital art. You will also learn written, research and IT skills. This is all underpinned with a love of drawing. In the creative process, traditional techniques and digital media are explored and you will choose your own pathways toward the end of the course.
The course works with partners in the community to broaden students' awareness of art & design employment and careers. May of the projects are linked to these partners who give "live brief" scenarios.
You will exhibit your work at an end of year Creative Arts Exhibition and the course supports a range of enrichment activities such as visits to galleries and museums.
In addition to your main programme you will also study English and Maths. Depending on your grades on entry you will study either Functional Skills or GCSE. Please check our English and Maths page for further information.
Follow @CCNCreativeArts on Twitter or @CCNCreative on Instagram for updates and examples of current student work.
Why Our College?
Public art exhibitions
Our students exhibit their work to family, friends, the public and local employers at the end of each year.
Exclusive facilities
Our Creative Arts students have access to exclusive facilities in our state of the art Creative Arts Building
University of the Arts London
All of our creative arts courses are awarded by the University of the Arts London
Entry Requirements
Minimum of four GCSEs grades *A-E, including GCSE Art or an art-related subject, plus GCSE English and GCSE Maths 9-3. Relevant Level 1 Diploma at a minimum Merit including GCSE English and GCSE Maths 9-3. Candidates will be invited for an interview prior to selection, which will include presenting a portfolio of work.
Assessment
The University of the Arts London (UAL) Level 2 Diploma in Art & Design is assessed through a series of projects that are designed to broaden student's skills, experience and expertise. The projects are multi-disciplinary and require students to work collaboratively and pro-actively with fellow students as well as external clients and stakeholders. A final end-point assessment (commonly referred to as the Final Project) decides the student's overall grade for the year which is graded as: PASS/MERIT or DISTINCTION.
Progression
Successfully completing the Level 2 Diploma in Art & Design will provide direct entry onto the Level 3 Diploma in Art & Design, with students deciding in a pathway that best suits their career aims: Fine Art, Art & Design, Photography, Digital Art, Animation & Games Design, Fashion & Textiles, Fashion Communication, Creative Media, Graphics and Illustration.
Career Progression
City College Norwich is a member of the University of the Arts London Progression Partnership to promote the recruitment of talented, creative students from high quality further education institutions to UAL higher education degree level courses. The course team also work with local and national higher education providers such as NUA, Suffolk One, Bradford School of Art and Central St Martins to ensure that our students are ready and prepared for their next step. City College Norwich also has an outstanding Apprenticeship team who can provide advice and guidance for students wishing to follow an Apprenticeship route into the industry.
Fees
If you are a UK or home fee status student and aged 16-18 on the 31st August before the start of your course, tuition fees are free. If you are aged 19 and over please contact the Advice Shop. Please check our Finance pages for information on loans, bursaries, fee information and student travel offers that are available. Alternatively please contact the Advice Shop.


All students will need to provide their own basic equipment, with a list provided during induction. Students pay for enrichment trips and educational visits during the academic year.
Latest News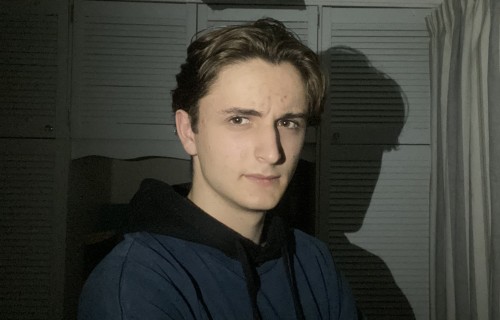 Acting student Cam Docherty has been offered a place at the New York Conservatory for Dramatic Arts and is now seeking donations to help turn his dream of studying at NYCDA into reality.
Read more
24th November 2020