T Level: Surveying and Design for Construction and the Built Environment Level 3
Level
Level 3

Duration
2 years

Start Date
September 2021

Venue
Ipswich Road

Course Code
A0420
Start Date
September 2021, Full Time
Summary
The new T Level course will follow GCSEs and on completion of the 2-year programme will be equivalent to 3 A Levels. Our College is one of 52 providers nationally selected to offer the first T Levels in 2020.The T level has been developed with input from employers and industry experts to meet the needs of the Construction and Built Environment sector. The aim of this programme is to prepare learners for working life within the industry and includes a 45 day (315 hrs) mandatory "on the job" industry placement. The delivery of the core and specialist elements will be a combination of classroom learning, site visits, exhibitions and talks from experts within the professional field.
As a college we have chosen the specialist area of Design, Surveying and Planning. Construction design, surveying and planning T level will give learners the opportunity to study technical and professional aspects of the industry covering elements such as:
Health and Safety
Science
Measurement
Building Technology
Information and Data
Digital Technology
Construction Mathematical Techniques
Design
Construction and the built environment industry
Sustainability
Relationship management
Commercial business
Project Management
Sustainability
Law
The curriculum will include personal development and employability elements developing learners in preparation for working life. This T Level pathway is ideally designed to enable progression into a career which include Architect, Building Surveyor, Construction Manager, Civil Engineer and Quantity Surveyor.
Why Our College?
Equivalent to 3 A Levels
T Levels are equivalent to three A Levels and are allocated UCAS tariff points.
Developed with industry
T Levels have been designed with leading employers and businesses. They will provide you with the skills to progress to an apprenticeship, university or skilled employment.
Academic and practical
80% will be academic and technical study at college. 20% will be practical experience gained with an employer as part of an industry placement.
Entry Requirements
Achieve 5 GCSEs at grade 4 or above and a minimum of a grade 5 in both science and maths.
Learning Outcomes
On completion of year 1 learners will move into year 2 and work towards the specialist section of the programme.
Assessment
The first year of the T level consists of core elements, Assessment will take place through a combination of externally set exams, an employer-set project and endpoint synoptic assessment.
Progression
This course can help students develop the skills to carry on with further study or a higher apprenticeship.
Career Progression
Students can use the skills gained from this course to move into skilled employment in the Construction sector.
Fees
For UK students aged under 19 years old on the 31st August prior to the start of your course, your tuition fees are free. UK students aged 19 years or over on the 31st August prior to the start of your course, will need to pay tuition fees as well as any equipment, uniform and exam fees. Some adults may be eligible for free tuition. There will be additional costs of £25 for equipment plus trip costs. You will also need to buy safety boots, approximately £10.50. Financial support could be available depending on your circumstances. Please check our Finance pages for fee information and any financial help that may be available.
Latest News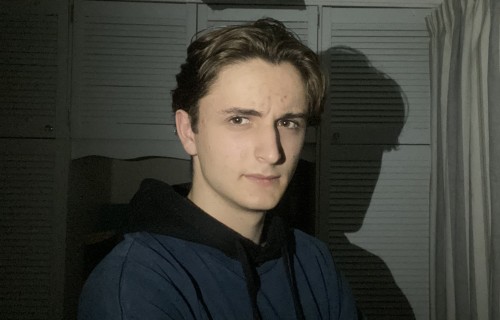 Acting student Cam Docherty has been offered a place at the New York Conservatory for Dramatic Arts and is now seeking donations to help turn his dream of studying at NYCDA into reality.
Read more
24th November 2020