T Level: Digital Infrastructure Level 3
Level
Level 3

Duration
2 years

Start Date
September 2021

Venue
Ipswich Road

Course Code
A0534
Start Date
September 2021, Full Time
Summary
You will gain core knowledge in a variety of areas such as the value of digital to businesses, concepts and fundamentals of data, digital analysis (algorithms, abstraction, action, decomposition, pattern recognition), digital environments and fault analysis and problem resolution. You will also learn about legislation and data security to maintain privacy and confidentiality of company, customer and colleague information, and careers.
You will go on to specialise in digital infrastructure and study aspects such as business control and risk mitigation techniques, industry and international standards and regulatory compliance, principles of network and cyber security, network cabling principles and design specifications, connector types, transceivers and termination points. You will also gain an understanding of cabling design and installations, wiring and deployment standards and troubleshooting.
This course will allow you to apply procedures and controls to maintain the digital security of an organisation and its data; implement, configure and manage communications applications; and discover, evaluate and apply reliable sources of knowledge.
As part of this course, you will complete a mandatory "on the job" industry placement (315hrs) with an employer to develop your practical and technical skills.
Why Our College?
Equivalent to 3 A Levels
T Levels are equivalent to three A Levels and are allocated UCAS tariff points.
Developed with industry
T Levels have been designed with leading employers and businesses. They will provide you with the skills to progress to an apprenticeship, university or skilled employment.
Academic and practical
80% will be academic and technical study at college. 20% will be practical experience gained with an employer as part of an industry placement.
Entry Requirements
Five GCSEs at grade 4/C or above including English at grade 4/C and Maths at grade 5/C or above. Alongside this, if you have taken GCSE Computer Science, you will need to have achieved grade 5/C or above.
Assessment
Assessment will take place through a combination of externally set exams, an employer-set project and endpoint synoptic assessment.
Progression
Successful completion of this course will allow you to progress onto a career in the IT and digital industry. You could enter employment or start an Apprenticeship. You can also progress on to university level courses.
Fees
If you are a UK or home fee status student and aged 16-18 on the 31st August before the start of your course, tuition fees are free. If you are aged 19 and over please contact the Advice Shop.
Latest News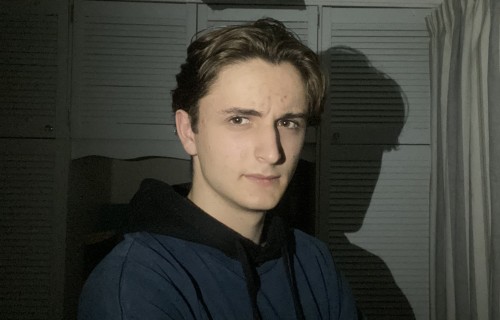 Acting student Cam Docherty has been offered a place at the New York Conservatory for Dramatic Arts and is now seeking donations to help turn his dream of studying at NYCDA into reality.
Read more
24th November 2020