Preparation for the Sport & Fitness Sector
Level
Level 2

Duration
1 year

Start Date
September 2021

Venue
Ipswich Road

Course Code
A0371
Start Date
September 2021, Full Time
Summary
This course is for those interested in a career as a make-up artist in TV, film, fashion, theatre and photography and will give you the first steps into the career of a make up artist by providing a wealth of industry experience as well as theory, skills and techniques. Students use the MAC range of cosmetics and Louise Young make up brushes and all of our tutors are highly qualified with excellent industry experience and all work hard to ensure you benefit from this wealth of knowledge.
Course units will likely be:
Principles of working in the make-up industry
Anatomy and physiology for make-up artists
Principles of researching, developing and showcasing designs
The art of applying make-up
Creative make-up artistry
We work with internationally recognised make-up artists such as Louise Young who provides tutorials and make up lessons. Other industry experts such as Paintopia, an international body painting festival, regularly come in and offer their expertise on new techniques and products as well as on industry experience.
You will have opportunities to participate in College events such as fashion shows, the Royal Norfolk Show, hair and beauty shows and other off-site activities to build further practical experience. We worked closely with Norwich fashion Week and contributed to the Designers Show working with over 40 professional models. Visits may include London Fashion Week, IMATS and World Skills as well the opportunity to take part in national competitions.
Why our college?
Industry standard facilities
At our college you will have access to industry-standard facilities and get to use top of the range equipment. On our campus you'll find media suites, TV studios, design labs, workshops, hair & beauty salons, working kitchens and a live theatre.
Gain real experiences of work
All of our courses will provide you with outstanding experiences of work and prepare you for your future career. You will work with real employers and customers and build connections.
A unique student experience
This is what really sets us apart. At our college you will experience the freedom to be yourself. Being part of an active Students' Union, having opportunities to travel and enjoying live entertainment are just a few of the amazing opportunities available to you.
Entry Requirements
4 GCSE's at D or 3 including English, Maths & preferably Science.
If applicants have not achieved C/4 in English and Maths they will be required to complete these alongside the course.
It is important that students have a mature and professional attitude as the Hair and Make-Up profession is a highly demanding and disciplined one. In particular, students will be required to maintain high standards of personal and professional appearance including wearing make up to look presentable; piercings will not have to be covered.
Assessment
The course is assessed via an external practical and a theoretical assessment which will draw knowledge from the mandatory content of the qualification. The Practical exam could be up to 6 hours in length with the theoretical exam content using short and extended answer style questions.
Some other written work will be required for projects and assignments. Students will also be expected to undertake research for work to be completed in class.
Progression
Students that have successfully completed the course may progress onto Level 3 subject including Hairdressing, Beauty or Hair and Media Make Up. Alternatively you could find an Apprenticeship. Future options at City College Norwich also include level 4 qualifications in Advanced Techniques and Management in Hair and Beauty Therapy or Media Make-up.
Career Progression
The Hair and Beauty industry is a vibrant, dynamic and creative sector offering fantastic employment and training opportunities. This sector alone employs nearly a quarter of a million people and is worth over £6 billion to the UK economy.
As a make-up artist you would apply make-up and style hair for anyone appearing in front of a camera or a live audience. You could work in film, television, photographic sessions or fashion shows. You could either find a trainee position, an Apprenticeship or set up as self employed.
For further information check the National Careers Service website for: Make Up Artist job profile, Hairdressing and Beauty Industry Authority (HABIA)
Fees
If you are a UK or home- fee status student and aged 16-18 on the 31st August before the start of your course, tuition fees are free. In addition to this there may be costs for equipment, uniform and trips.

Please check our Finance pages for information on financial support, fee information and student travel offers that are available. Alternatively please contact the Advice Shop .
Latest News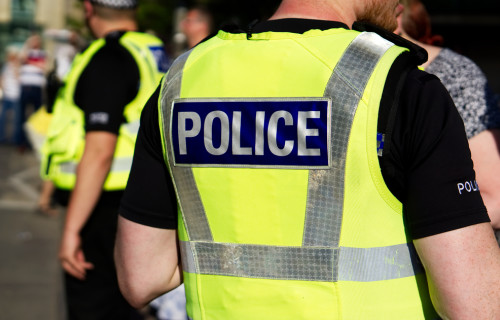 Professionalising policing has become an important focus for forces across the country as they recruit officers who will be able to meet the policing challenges of the future.
Read more
23rd October 2020