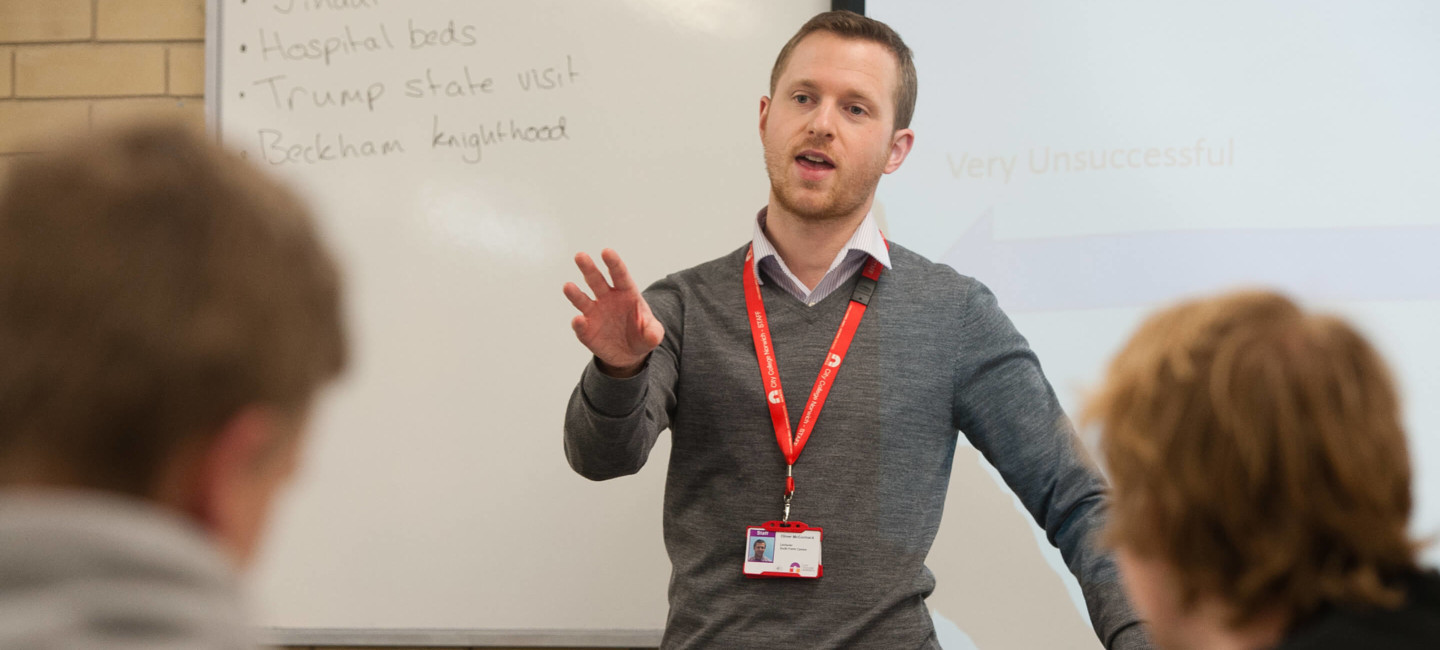 Level
Level 3

Duration
2 years

Start Date
September 2021

Venue
Ipswich Road

Course Code
SA078
Start Date
September 2021, Full Time
Summary
"Does voting change anything? Who should be able to vote? How am I supposed to know who or what to vote for? Do politicians have to do what I want or what they say they'll do? Can anyone stop them from doing whatever they want? How can I make them listen to me?" Politics will help you to answer questions like these and many more.
The first year of the course is about how people can take part in politics and how the UK political system works. In the second year you will study political ideologies ranging from conservatism to feminism and in the second half of the ear you will study global politics, covering issues ranging from climate change to the EU. Studying Politics will help you to understand why society works in the way that it does. You will develop your skills in debating, analysis and written communication. Politics goes well with subjects which encourage debate, reading and essay writing.
Why our college?
Industry standard facilities
At our college you will have access to industry-standard facilities and get to use top of the range equipment. On our campus you'll find media suites, TV studios, design labs, workshops, hair & beauty salons, working kitchens and a live theatre.
Gain real experiences of work
All of our courses will provide you with outstanding experiences of work and prepare you for your future career. You will work with real employers and customers and build connections.
A unique student experience
This is what really sets us apart. At our college you will experience the freedom to be yourself. Being part of an active Students' Union, having opportunities to travel and enjoying live entertainment are just a few of the amazing opportunities available to you.
Entry Requirements
Applicants should also have a minimum of six GCSEs at grades 9-4, including GCSE English Language.
Learning Outcomes
Successful students usually have an interest in current affairs and how society works, and use social media, news websites, newspapers, television and radio news to keep up to date. You will need to be open to discussing different perspectives on things and communicating this through essay writing.
Assessment
Three examinations will be sat at the end of the second year which all examine responses to essay style questions. There will be a variety of internal assessments throughout the two years.
Progression
The content covered in this A Level is likely to be especially useful if you are thinking about going on to study university courses such as Politics, International Relations, History and Law, and the skills you will learn, such as analysing and evaluating information, discussion and communicating in writing will be useful in a wide range of other subjects as well such as English, Philosophy and Business.
Career Progression
The skills you learn on this course will also help you in a variety of careers such as in the civil service, law or journalism.
Fees
If you are a UK or home fee status student and aged 16-18 on the 31st August before the start of your course, tuition fees are free. If you are aged 19 and over please contact the Advice Shop
Latest News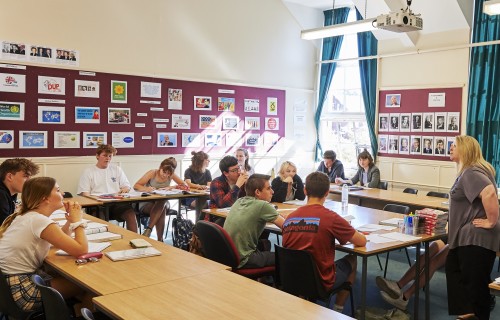 If you are thinking about re-taking an A Level, we can help.
Read more
19th August 2020