Level 3 Diploma in Music Performance and Production
Level
Level 3

Duration
1 year

Start Date
September 2019

Venue
Ipswich Road

Course Code
A0269
Start Date
September 2019, Full Time
Summary
A dynamic and practical music course designed to prepare you for entry into Higher Education or work within the music industry.

Students work towards the University of the Arts London (UAL) Level 3 Diploma in Performing and Production Arts in their first year of study; progressing onto their University of the Arts London (UAL) Level 3 Extended Diploma in Performing and Production Arts in their second year. The Extended Diploma at Distinction level is allocated 168 UCAS points, which is equivalent to 3 full A Levels at grade A.

This course includes performance, improvisation, song-writing, composing, history or popular music, music technology and recording techniques. Sequencing, marketing & promotion, concert production & staging, sound & music for film, working & developing as a musical ensemble, the sound & music industry, music & society, music theory & harmony, music in the community, listening skills for music technologists and aural perception skills.

You will take part in practical sessions in our purpose built Creative Arts building where each room has a full drum kit, two guitar amps, bass and PA. You will use industry standard Apple Mac computers running Logic Pro X for recording, sequencing/music production in our well-equipped recording studio and music tech suite. You will have the opportunity to gain all the skills you need to progress on to Higher Education and beyond. To view recent production's follow @CCNMusic on Twitter or search CCN on You Tube.

During the course you will:
Plan, create and lead performances at live gigs, concerts or theatre productions.
Participate in recording sessions.
Prepare for and attend rehearsals.
Perform solo as well as collaborating with other musicians.
Set-up equipment and perform sound checks.
Learn new music to extend your repertoire.
Play music from memory or score.
Apply music theory and analysis to compositions.
Use music technology in sequencing, arranging and song-writing.
Why our College?
Industry-standard Facilities
At our College you will have access to industry-standard facilities and get to use top of the range equipment. On our campus you'll find media suites, TV studios, design labs, workshops, hair & beauty salons, working kitchens and a live theatre.
Gain Real Experiences of Work
All our courses will provide you with outstanding experiences of work and prepare you for your future career. You will work with real employers and customers and build connections.
A Unique Student Experience
This is what really sets us apart. At our College you will experience the freedom to be yourself. Being part of an active Students' Union, having opportunities to travel and enjoying live entertainment are just a few of the amazing opportunities available to you.
Entry Requirements
Minimum of 4 GCSEs A*-C ; 9-4 in GCSE English and GCSE Maths. Relevant Level 2 Diploma at minimum Merit, plus 9-4 in GCSE English and GCSE Maths. Students will audition and be interviewed prior to selection.
Objective
As soon as you join the team you can expect to be treated as a performing musician. You will have your musical horizons challenged and will need to be eager to progress with your playing, your understanding of music and your willingness to understand the nature of the music business.
Assessment
The University of the Arts London (UAL) Level 3 Diploma in Performing and Production Arts is assessed through a series of projects that are designed to broaden student's skills, experience and expertise. The projects are multi-disciplinary and require students to work collaboratively and pro-actively with fellow students as well as external clients and stakeholders. A final end-point assessment (commonly referred to as the Final Major Project) decides the student's overall grade for the year which is graded at: PASS/MERIT or DISTINCTION. The first year (Diploma) is allocated the following UCAS points: PASS (36), MERIT (60), DISTINCTION (84). The second year (Extended Diploma) is allocated the following UCAS points: PASS (72), MERIT (120), DISTINCTION (168). Student work is externally assessed and scrutinised by External Verifiers from the University of the Arts London to ensure that academic standards are adhered maintained.

The vast majority of assessment is coursework based, either through recording, performances, essay writing or similar written assignments. Performances take place throughout the year at City College Norwich or in a range of venues around the city. Recent venues have included The Marquee. Bedfords, The Brickmakers, Ten Bells, Epic, The Forum, Norwich Arts Centre, The Playhouse and The Waterfront.
Progression
Successful completion the Level 3 Diploma in Performing and Production Arts will provide direct entry onto the Level 3 Extended Diploma in Performing and Production Arts in their second year. The design and structure of the University of the Arts London (UAL) Level 3 Diploma in Performing and Production Arts allows students the opportunity to further extend their learning by choosing an alternative Performing Arts pathway in their second year. For example, provided that they meet the entry requirements, a student could follow the Music pathway in their first year and then choose to follow the Musical Theatre, Dance or Production Arts pathway in their second year.
Career Progression
City College Norwich is a member of the University of the Arts London Progression Partnership to promote the recruitment of talented, creative students from high quality further education institutions to UAL higher education degree level courses. The course team also work with national higher education providers such as BIMM, Leeds College of Music and Goldsmiths to ensure that our students are ready and prepared for their next step. We also work collaboratively with local and national gig venues to provide outstanding experience of work and to ensure that our courses prepare students well for their future careers in the industry. City College Norwich also has an outstanding Apprenticeship team who can provide advice and guidance for students wishing to follow an Apprenticeship route into the industry.

For those students who choose not to pursue careers within the production and performing arts industries the course provides fantastic opportunities to develop collaborative working skills, problem-solving, creative and the higher order evaluative skills demanded by universities and employers.
Fees
If you are a UK or home fee status student and aged 16-18 on the 31st August before the start of your course, tuition fees are free. If you are aged 19 and over please contact the Advice Shop. Please check our Finance pages for information on loans, bursaries, fee information and student travel offers that are available. Alternatively please contact the Advice Shop.
Latest News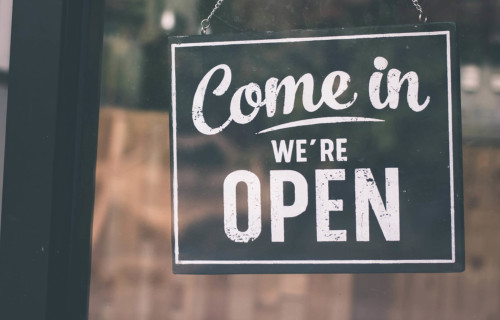 Unsure about your next step? We are open all summer, and are on-hand to offer choices, guidance and advice.
Read more
17th July 2019