Introduction to Sport and Fitness Sector, Level 1
Level
Level 1

Duration
1 year

Start Date
September 2019

Venue
Ipswich Road

Course Code
A0344
Start Date
September 2019, Full Time
Summary
Combining practical activity with classroom work, this is for those interested in working in sport, fitness or outdoor activity industries.

Britain's sport's industry is hitting top form. In the past five years it has become a £20 billion industry in the UK and experts believe it will continue to grow long after the legacy of the London 2012 Olympic and Paralympic Games.

This qualification will give you an ideal introduction to the sports industry as well as developing essential skills required for employment or progression to further qualifications and training.

Your team work and communication skills will be developed through course activities, both of which are key skills future employers look for. You will have the opportunity to participate in team sports as part of the programme and CCN Active both on site at College and at Eaton Vale for more outdoor adventure activities. As a guide, your course will be split to 40% practical sports activity with 60% classroom based work.

You will hear from industry professional who will offer you real-life interview practice to help prepare you for your next step.

The course is made up of units which may include:

* Planning your own fitness programmes
* How the body works
* Taking part in exercise and fitness
* Managing your health at work
* Individual rights and responsibilities
* Managing social relationships
* Healthy living
* Healthy eating
* Making most of leisure time
* Preparation for work
* Managing own money
Why our College?
Industry-standard Facilities
At our College you will have access to industry-standard facilities and get to use top of the range equipment. On our campus you'll find media suites, TV studios, design labs, workshops, hair & beauty salons, working kitchens and a live theatre.
Gain Real Experiences of Work
All our courses will provide you with outstanding experiences of work and prepare you for your future career. You will work with real employers and customers and build connections.
A Unique Student Experience
This is what really sets us apart. At our College you will experience the freedom to be yourself. Being part of an active Students' Union, having opportunities to travel and enjoying live entertainment are just a few of the amazing opportunities available to you.
Entry Requirements
3 GCSE's at grade 2 / E including English and Maths.

All applicants will be interviewed where you should be able to demonstrate commitment, motivation and enthusiasm to succeed on the course.

Good English and Maths skills are essential for many jobs and courses you will progress onto. The Government has made it a priority for students to improve these skills and your course programme will reflect this key aim. Depending on your grades when you start your course, you could either study Functional Skills or GCSEs alongside the other parts of your course programme. Please check our English and Maths page for further information.
Assessment
You will be marked in a variety of ways including:

* Practical demonstrations
* Written assignments
* Posters
* Leaflets
* Presentations.
Progression
On the successful completion of the course with a good attendance, progress and behavior record, you could apply to Level 2 Diploma in Sports, apprenticeships or another level 2 course at the College.
Career Progression
The sport and active leisure industry supports over 450,000 jobs in the UK. Over the last five years it has become a £20 billion industry and experts predict it will continue to grow faster than other sectors in the economy.

This course will start you on the career paths which include a gym instructor, leisure centre assistant, personal trainer, sport development, sports coach. Some of these careers will require further study at degree level. For further information on some example jobs please check the National Careers Services website for:

* Leisure Centre Assistant
* Sports Development Officer
* Sports Coach
Fees
For UK students aged under 19 years old on the 31st August prior to the start of your course, your tuition fees are free. There will be costs for uniform and trips tbc.
Financial support could be available depending on your circumstances.

Please check our Finance pages for fee information and any financial help that may be available.
Latest News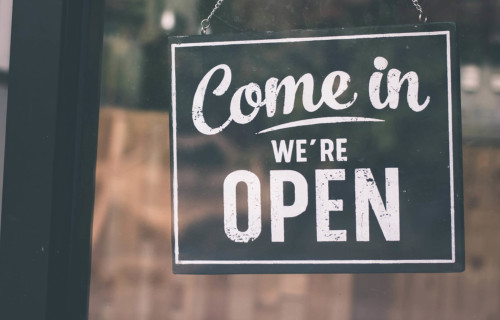 Unsure about your next step? We are open all summer, and are on-hand to offer choices, guidance and advice.
Read more
17th July 2019