Hospitality and Catering Principles, Certificate, Level 2
Level
Level 2

Duration
1 year

Start Date
September 2021

Venue
Ipswich Road

Course Code
A0362
Start Date
September 2021, Full Time
Summary
The Introduction to professional cookery will give students a hands on experience of professional cookery with a lot of practical experience in the kitchen and the restaurant (food service).
The units to be covered
Four mandatory units- Food safety, effective teamwork, Safe and hygienic working environments and principles of handling and cleaning knives.
Eight cookery units- Principles of preparing and finishing Soups, Sauces, Rice dishes, Fish dishes, pastry dishes, Meat and poultry dishes and Vegetable dishes.
These will be taught in practical lessons and in theory students will have to pass an online test on each unit, to successfully achieve this qualification.
Students will be actively involved in the Debut restaurant service and Café Debut and will gain valuable food service and customer service skills.
This is an introduction to level 2 and it will then filter into VRQ2 Diploma in professional cookery.
Why our college?
Industry standard facilities
At our college you will have access to industry-standard facilities and get to use top of the range equipment. On our campus you'll find media suites, TV studios, design labs, workshops, hair & beauty salons, working kitchens and a live theatre.
Gain real experiences of work
All of our courses will provide you with outstanding experiences of work and prepare you for your future career. You will work with real employers and customers and build connections.
A unique student experience
This is what really sets us apart. At our college you will experience the freedom to be yourself. Being part of an active Students' Union, having opportunities to travel and enjoying live entertainment are just a few of the amazing opportunities available to you.
Entry Requirements
Level 1 certificate in hospitality and catering or 2/3 GCSE at grades 2-3.
Maths and English will be studied at college as part of the program of study, if required.
Objective
It will give you the skills and knowledge you need to work with minimum supervision and a recognised qualification when you successfully complete the course
Assessment
This will be done by practical assessments and online tests throughout the year. All 12 units must be successfully achieved.
Progression
Progression will be onto a VRQ2 Diploma in professional cookery, which is a one-year program where students will be given the opportunity to develop their cooking skills and refine their presentation skills. Students will also be working in Debut Kitchen on Lunch and Dinner service and serving in the restaurant in the evening. They will also develop their pastry skills and kitchen skills including pasta, sauces and it will work towards a kitchen test in May /June.
Career Progression
Working with the service sector, or other catering and hospitality outlets.
Fees
If you are under 19 years old on the 31st August prior to the start of your course, your registration and tuition fees will be funded by the government. There will be additional costs for uniform and equipment. You can use pre-existing uniform and equipment if it is in an acceptable condition. Costs are approximately £226. Financial support could be available depending on your circumstances. Please check our Finance pages for fee information and any financial help that may be available.
Latest News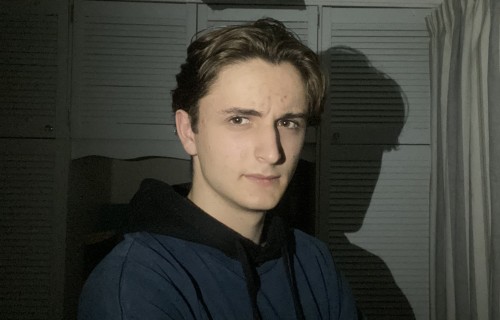 Acting student Cam Docherty has been offered a place at the New York Conservatory for Dramatic Arts and is now seeking donations to help turn his dream of studying at NYCDA into reality.
Read more
24th November 2020