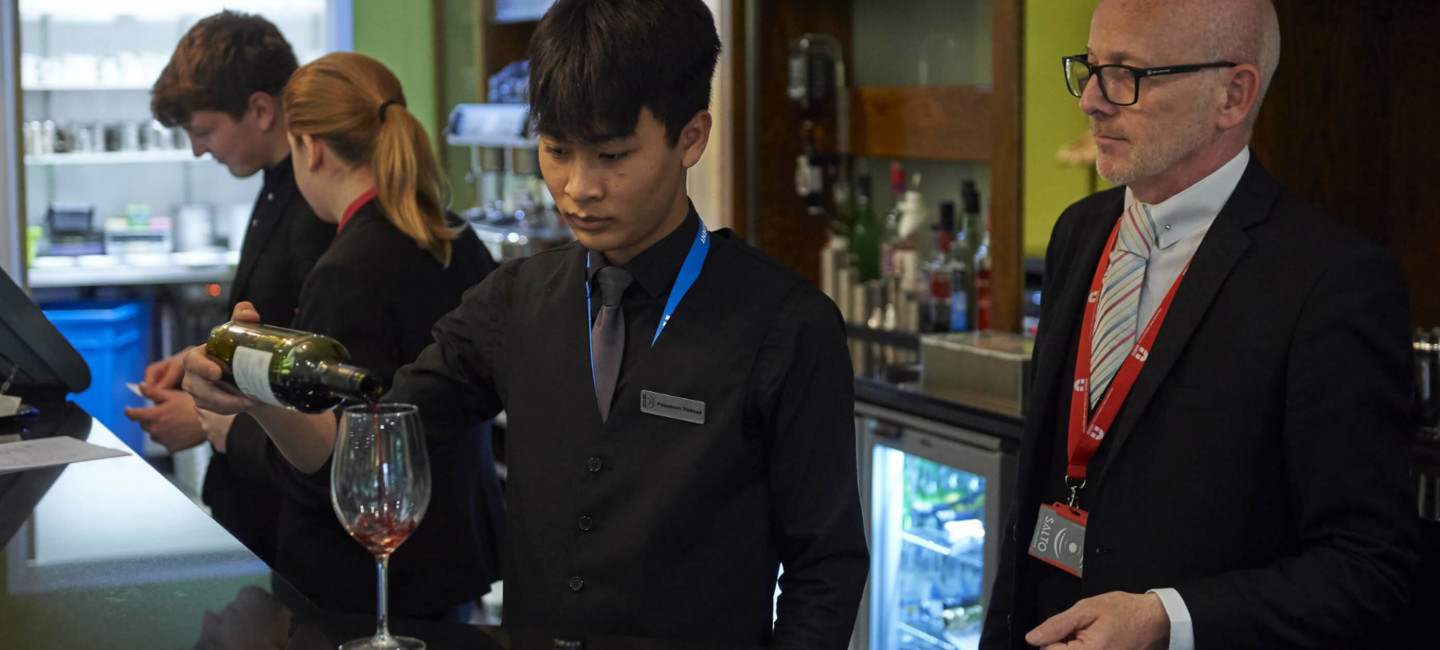 Level
Level 2

Duration
1 year

Start Date
September 2020

Venue
Ipswich Road

Course Code
A0326
Start Date
September 2020, Full Time
Summary
This level 2 course will help prepare you for a wide range of job roles within the Hospitality industry.
Through academic study and practical skills you will gain, working within our two operational areas, the Debut Cafe and the Debut restaurant, this will help you gain the knowledge and work-experience required by employers. This pathway is for those interested in Food and Beverage service and future progression to a supervisory role.
You will spend your first 8 weeks studying at College followed by a 2 day a week placement at the Holiday Inn (Ipswich Road) plus 2 days College attendance. Your placements will vary throughout the year, depending on your chosen pathway, giving you a comprehensive overview and experience of working in an international hotel.
Placements could include working in room service, restaurant, check in, food service, leisure, kitchen and reservations desk. This experience will develop your confidence as well as skills and experience which can be included on your CV.
Why our college?
Industry standard facilities
At our college you will have access to industry-standard facilities and get to use top of the range equipment. On our campus you'll find media suites, TV studios, design labs, workshops, hair & beauty salons, working kitchens and a live theatre.
Gain real experiences of work
All of our courses will provide you with outstanding experiences of work and prepare you for your future career. You will work with real employers and customers and build connections.
A unique student experience
This is what really sets us apart. At our college you will experience the freedom to be yourself. Being part of an active Students' Union, having opportunities to travel and enjoying live entertainment are just a few of the amazing opportunities available to you.
Entry Requirements
4 GCSE's at D / 3 in academic based subjects. Enthusiasm and the right attitude and personal skills are essential and we consider this the main entry requirement.
Good English and Maths skills are essential for your future employment. The Government has made it a priority for students to improve these skills and your course programme will reflect this key aim. Depending on your grades when you start your course, you could either study Functional Skills or GCSEs alongside the other parts of your course programme. Please check our English and Maths page for further information.
Learning Outcomes
Students will learn about the different elements of the Hospitality industry including:
The importance of customer service
Food and beverage service skills
Food Safety and Health & Safety
Alcoholic beverages
Menu Knowledge & design
Service of hot beverages
Cash handling
Assessment
Assessment takes a variety of forms including observations, paper tests and written assignments.
Progression
If you successfully complete the course, with a good attendance and disciplinary record, you could progress onto the level 3 Food and Beverage Service qualification, an apprenticeship or althernative level 3 courses.
Career Progression
Hospitality and Tourism are vibrant and exciting industries to work in. Tourism has been the UK's fastest growing sector in employment terms since 2019 according to the official body, Visit Britain.
Whilst hospitality is the fourth largest employing industry in the UK and will need a further 524,000 staff by 2020, according to People 1st, the sector skills council. These trends suggest there will be plenty of opportunities in the coming years.
You could progress onto many careers including;
Bar person/Manager
Chef
Concierge
Conference and Banqueting Assistant/ Manager
Hotel Porter
Hotel Receptionist
Receptionist
Waiter/ Waitress.
Fees
If you are a UK or home fee status student and aged 16-18 on the 31st August before the start of your course, tuition fees are free. If you are aged 19 and over please contact the Advice Shop. There will be additional be costs for uniform and equipment. You can use pre-existing uniform and equipment if it is in an acceptable condition. Costs for are approximately £205. Please check our Finance pages for information on loans, bursaries, fee information and student travel offers that are available. Alternatively please contact the Advice Shop.
Latest News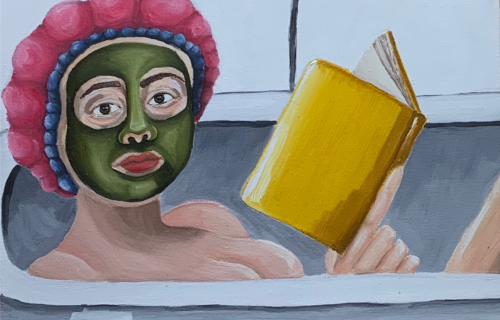 Jennifer Wright, who completed our Access to HE: Art and Design course, has gone on to excel in her studies and is getting noticed as a talented portrait artist.
Read more
9th September 2020