First Diploma in Information Technology, Level 2
Level
Level 2

Duration
1 year

Start Date
September 2019

Venue
Ipswich Road

Course Code
A0325
Start Date
September 2019, Full Time
Summary
This course introduces students to elements of IT if they have not experienced it at school and consolidates knowledge for others to enable successful progression onto further study at a higher level.

The course will aim to:

- inspire and enthuse students to become technology savvy - more able producers of technology products and systems, rather than just consumers of them

- give students the opportunity to gain a broad knowledge and understanding of, and develop skills in, the information technology sector and some aspects of the creative industries

- support progression to a more specialised level 3 vocational IT course, or an appropriate apprenticeship

- give students the potential opportunity, in due course, to enter employment within a wide range of job roles, across the information technology sector.

Units studied on the BTEC L2 qualification include: The Online World; Technology Systems; A digital Portfolio; Computing in the Workplace; Multimedia Products Development; Computational Thinking; plus a selection of specialist units which will be selected prior to the start of the course.

To create an appropriate Programme of Study, as well as studying the main BTEC qualification, students who have not achieved GCSE English or maths at grade C/5 will be required study these alongside. Students will also have timetabled sessions to develop the softer/agile skills required for employment and study at a higher level, plus participate in an element of external work experience.
Why our College?
Industry-standard Facilities
At our College you will have access to industry-standard facilities and get to use top of the range equipment. On our campus you'll find media suites, TV studios, design labs, workshops, hair & beauty salons, working kitchens and a live theatre.
Gain Real Experiences of Work
All our courses will provide you with outstanding experiences of work and prepare you for your future career. You will work with real employers and customers and build connections.
A Unique Student Experience
This is what really sets us apart. At our College you will experience the freedom to be yourself. Being part of an active Students' Union, having opportunities to travel and enjoying live entertainment are just a few of the amazing opportunities available to you.
Entry Requirements
Students will be required to hold 4 GCSEs at grade D/3 or above, and this must include maths.
Assessment
Two of the units studied will be assessed via externally set assessment opportunities by BTEC. This will assist students as they progress onto higher levels of study by providing independent assessment evidence of learning alongside the portfolio-based assessment. This approach also assists students with developing a range of transferable skills as well as key employability skills.

The remaining units are internally assessed and this allows students to develop a wider range of skills and provide evidence towards meeting the unit assessment criteria. Evidence for internal assessment may be generated through a wide variety of activities including written assessment, practical performance and verbal presentations for example.

Students have to take responsibility for their own learning and achievement, taking account of the industry standards for behaviour and performance. This is pertinent due to the high standards set by BTEC and clear guidelines regarding submission of assessments.

Progression
Successful completion of the Programme of Study will allow students to progress onto the following:

- Level 3 Information Technology and Computing course
- An appropriate level 3 apprenticeship (this may be at level 2 depending on the industry)
- other level 3 vocational/academic Programmes of Study
- employment within the information technology industry.
Fees
You may be required to pay a small amount towards some learning activities that might take place on your course, or for some specific learning materials.

As a college student, you will be provided with a £20 allowance for printing/photocopying, so we suggest that you really think about and consider what you need to print out, because once it's gone, it's gone.

Latest News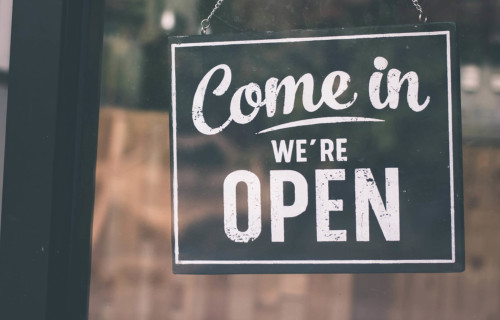 Unsure about your next step? We are open all summer, and are on-hand to offer choices, guidance and advice.
Read more
17th July 2019