Engineering Diploma Level 1
Level
Level 1

Duration
1 year

Start Date
September 2019

Venue
Ipswich Road

Course Code
A0080
Start Date
September 2019, Full Time
Summary
Students will learn about basic engineering, design and materials, and how to produce simple engineering drawings. Students will cover introductory elements of the motor vehicle , including servicing and basic systems. Students will also look at how to develop new ideas and concepts for the future, such as the impact of recycling.

Throughout the course, students will get lots of practical experience and be able to promote themselves in the job market, as well as learning core skills in teamwork, communication and problem solving. Units of study include working safely in engineering, developing skills in making engineering components using hand tools, developing skills in planning and making a machined product, developing skills in routine servicing of a motor vehicle, starting work in Engineering, starting work in the Motor Trade, investigating rights and responsibilities at work, positive attitudes and behaviour at work, interpreting and using engineering information, engineering marking out, managing personal risk and understanding personal identity.

Students will also take Functional Skills in English, Maths or GCSE depending on grades. Help will be available for those who require additional support for Maths and English and any other form required.
Why our College?
Industry-standard Facilities
At our College you will have access to industry-standard facilities and get to use top of the range equipment. On our campus you'll find media suites, TV studios, design labs, workshops, hair & beauty salons, working kitchens and a live theatre.
Gain Real Experiences of Work
All our courses will provide you with outstanding experiences of work and prepare you for your future career. You will work with real employers and customers and build connections.
A Unique Student Experience
This is what really sets us apart. At our College you will experience the freedom to be yourself. Being part of an active Students' Union, having opportunities to travel and enjoying live entertainment are just a few of the amazing opportunities available to you.
Entry Requirements
Applicants should have achieved GCSE Grades 2 or E and above in both Maths and English , this course contains Maths.
Learning Outcomes
On completion of this course students will have the opportunity to progress to level 2 Motor vehicle maintenance and repair or engineering level 2.
Objective
Engineering plays a big part in creating and developing the modern world we live in. New ideas and innovations are at the heart of this exciting sector and its many industries, which include mechanics, electronics, telecommunications, biomedicine, automotive and aerospace. The Diploma will introduce students to the engineering world and how it shapes the way we live. As the complexity of motor vehicles increases this course is designed to introduce students to both elements of motor vehicle and engineering.
Assessment
Assessment on the course is through short answer questions, practical workshop exercises and online assessment.
Progression
This Diploma is designed to keep students options open. It could lead to the Level 2 Diploma in Engineering or Motor Vehicle, or another Level 2 course at the College. Alternatively it could lead to an Apprenticeship with an employer. The programme also allows students to find out about the wide range of jobs and careers available within the engineering industry.
Career Progression
Successful students will have the ability to apply for apprenticeships in mechanical, electrical and electronic engineering.
Fees
If you are a UK or home- fee status student and aged 16-18 on the 31st August before the start of your course, tuition fees are free. If you are aged 19 years and over please contact the Advice Shop In addition to this there will be costs for Uniform of steel toe capped boots, trousers and logo shirt. Approximate costs £40 Please check our Finance pages for information on financial support, fee information and student travel offers that are available. Alternatively, please contact the Advice Shop.
Latest News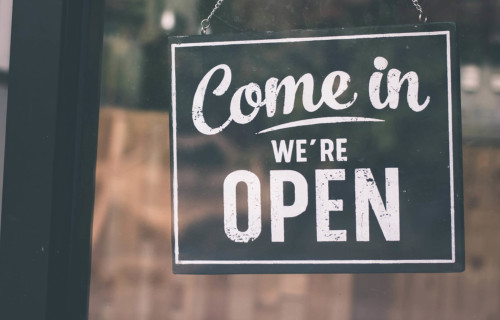 Unsure about your next step? We are open all summer, and are on-hand to offer choices, guidance and advice.
Read more
17th July 2019