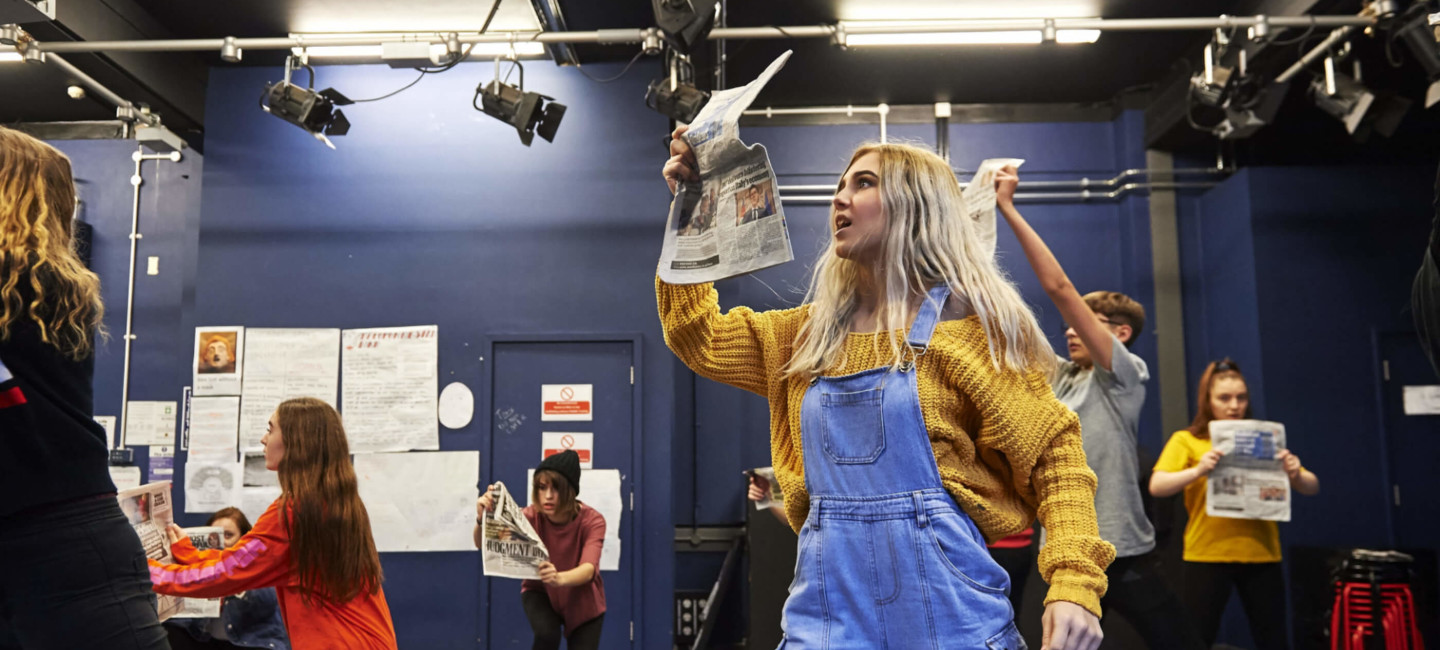 Drama & Theatre Studies A Level
Level
Level 3

Duration
2 years

Start Date
September 2021

Venue
Ipswich Road

Course Code
SA055
Start Date
September 2021, Full Time
Summary
The Drama and Theatre Studies course focuses on practical work with devising, rehearsing and performing taking place in the A level drama studio. You will learn how to deconstruct, analyse, interpret and perform play texts from a wide range of influential writers, as well as having the opportunity to devise your own original piece of theatre. You will acquire and develop movement, vocal, communication and characterisation skills as well as learning to use drama language and terminology.
You will have the opportunity to study plays from the point of view of a director, designer, performer and critic.
The course includes various workshops on additional skills such as stage combat, puppet making, lighting operation, budgeting for performance companies, and Q&A with professional actors. You will also learn about theatre history and look in detail at the work and theory of significant theatre practitioners.
There is a strong focus on contemporary theatre influencing and inspiring your work, with trips to see live performances in both AS and A2. Past trips have included seeing the award winning production of The Curious Incident of the Dog in the Night-Time at the Apollo Theatre, London, The Royal Shakespeare Company's Julius Caesar at Norwich
Why our college?
Industry standard facilities
At our college you will have access to industry-standard facilities and get to use top of the range equipment. On our campus you'll find media suites, TV studios, design labs, workshops, hair & beauty salons, working kitchens and a live theatre.
Gain real experiences of work
All of our courses will provide you with outstanding experiences of work and prepare you for your future career. You will work with real employers and customers and build connections.
A unique student experience
This is what really sets us apart. At our college you will experience the freedom to be yourself. Being part of an active Students' Union, having opportunities to travel and enjoying live entertainment are just a few of the amazing opportunities available to you.
Entry Requirements
Applicants should also have a minimum of six GCSEs at grades 9-4 including English Language. Students do not need to have completed GCSE Drama, however if it has been taken, a minimum of a 5 should have been achieved.
Assessment
Assessment is through practical work, performance, coursework and written examination. Classes are high energy and physical with a combination of both group work and the development of individual skills.
Progression
This is a two-year course that will enable students to earn an A Level in Drama and Theatre Studies. Applicants should be fully aware that to gain any qualification from this course, they must complete the full two years.
Career Progression
Career opportunities for students who study Drama can include; Arts/theatre administration, arts journalism, director, actor designer, playwright, stage management, theatre management, theatrical agent, technician, broadcasting, media presenting, education, drama therapy and script-writing. Professions such as Law, Politics and policing - in fact any role that is public facing - will find Drama and Theatre A Level incredibly beneficial.
Fees
If you are a UK or home fee status student and aged 16-18 on the 31st August before the start of your course, tuition fees are free. If you are aged 19 or over please contact the Advice Shop
Latest News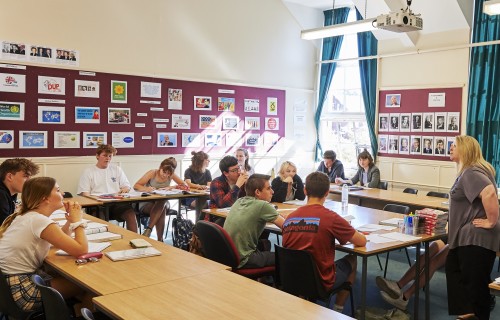 If you are thinking about re-taking an A Level, we can help.
Read more
19th August 2020