Aviation Engineering IAA-N (International Aviation Academy-Norwich), Level 3
Level
Level 3

Duration
1 year

Start Date
September 2019

Venue
Ipswich Road

Course Code
A0259
Start Date
September 2019, Full Time
Summary
Developed in association with KLM UK Engineering for candidates who work or want to work in the aeronautical engineering sector across a range of roles and career routes.
The course will be delivered at a combination of City College Norwich main campus, KLM facilities and the International Aviation Academy Norwich.
Why our college?
Cutting edge facilities
Delivered at the world class International Aviation Academy Norwich
Specialist workshops
All of our engineering students learn in our specialist workshops using the latest equipment and technology
Designed with employers
Our courses have been designed with engineering employers to provide you with what you will need to become a successful engineer
Entry Requirements
Five GCSEs including Maths and English at grade A-C /9-5 or a relevant Level 2 Engineering qualification with Maths and English GCSE (grade A-C) as well as a keen interest to enter and progress in an exciting aviation engineering career.
Learning Outcomes
Level 3 - City & Guilds 2675-04 achieved in year one.
Objective
Allows candidates to learn, develop and practise the skills required for employment and/or career progression in the aeronautical engineering sector. Workshop hand-skills are taught within the NIAA facilities by experienced KLM Engineering instructors.
Assessment
This qualification is assessed by a combination of e-assessments (multiple choice tests) and centre devised assignments covering practical skills and underpinning knowledge.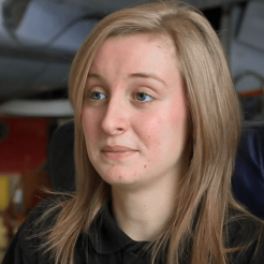 "Attending City College Norwich allowed me to get lots of hands on experience with metal work, which I really enjoyed. I gained a lot of confidence being at college and it made me realise what I want to do."

Hollie Thomas - Aviation Engineering (2018), currently and Apprentice at KLM UK Engineering
Progression
Provided that The Year One Level 3 qualification is successfully completed to required level, you will be eligible via application onto the Aviation Degree programme also taught at the International Aviation Academy Norwich. This qualification is recognised as a technical certificate in the Engineering Manufacture apprenticeship framework.
Career Progression
An opportunity to apply for apprenticeship with an aircraft engineering organisation and/or higher education qualification within the aviation engineering sector.
Fees
If you are a UK or home fee status student and aged 16-18 on the 31st August before the start of your course, tuition fees are free. If you are aged 19 and over please contact the Advice Shop In addition to this there will be costs for Uniform of steel toe capped boots, trousers and logo shirt. Approximate costs £40 Please check our Finance pages for information on financial support, fee information and student travel offers that are available. Alternatively, please contact the Advice Shop.
Latest News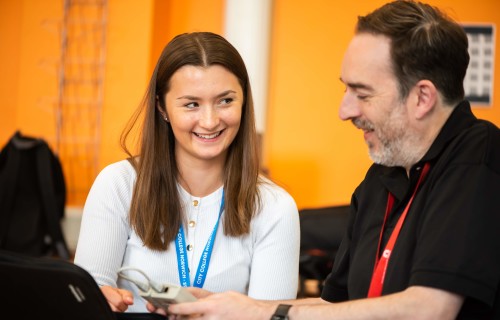 Not secured a place at College for this September? Come to one of our enrolment open days and get yourself sorted.
Read more
22nd August 2019