Aviation Engineering, IAA-N (International Aviation Academy-Norwich), Level 2
Level
Level 2

Duration
1 year

Start Date
September 2021

Venue
Ipswich Road

Course Code
A0238
Start Date
September 2021, Full Time
Summary
Developed in partnership with KLM UK Engineering this Level 2 Aviation Engineering programme provides students with the hand skills, engineering knowledge and behaviours for work required to progress into Aviation Level 3. This is a one year programme with delivery planned across the City College main campus and International Aviation Academy - Norwich.
Why our college?
Industry standard facilities
At our college you will have access to industry-standard facilities and get to use top of the range equipment. On our campus you'll find media suites, TV studios, design labs, workshops, hair & beauty salons, working kitchens and a live theatre.
Gain real experiences of work
All of our courses will provide you with outstanding experiences of work and prepare you for your future career. You will work with real employers and customers and build connections.
A unique student experience
This is what really sets us apart. At our college you will experience the freedom to be yourself. Being part of an active Students' Union, having opportunities to travel and enjoying live entertainment are just a few of the amazing opportunities available to you.
Entry Requirements
Five GCSEs including Maths and English at grade A-C /9-4 or a relevant Level 2 Engineering qualification with Maths and English GCSE (grade A-C/9-4).
Learning Outcomes
Level 2 - City & Guilds 2850 achieved in Year One.
Objective
To produce and maintain lightweight structures in common use within the aviation and related industries.
Students will be taught about working in engineering, principles of engineering and manufacturing technology.
Maintenance of mechanical devices with an emphasis on aeronautical fasteners including wire locking.
Workshop hand-skills are taught within the extensive college facilities by experienced instructors.
Assessment
Students will be assessed practically with external online examinations and externally set assignments and projects.
Progression
Provided that the year one Level 2 qualification and Maths and English GCSE grades A-C/9-4 are attained, you will be eligible for year two Level 3 qualification with CCN. This consists of EASA Category A delivery by KLM staff (supported by a recognised Level 3 aviation qualification) to be achieved in year two. The Level 3 qualification would allow subsequent progression to either Higher Education and/or entry into an appropriate apprenticeship scheme.
Career Progression
An opportunity to apply for a maintenance apprenticeship with an aircraft engineering organisation and/or higher education qualification within the aviation engineering sector.
Fees
If you are a UK or home fee status student and aged 16-18 on the 31st August before the start of your course, tuition fees are free. If you are aged 19 and over please contact the Advice Shop In addition to this there will be costs for Uniform of steel toe capped boots, trousers and logo shirt. Approximate costs £40 Please check our Finance pages for information on financial support, fee information and student travel offers that are available. Alternatively, please contact the Advice Shop.
Latest News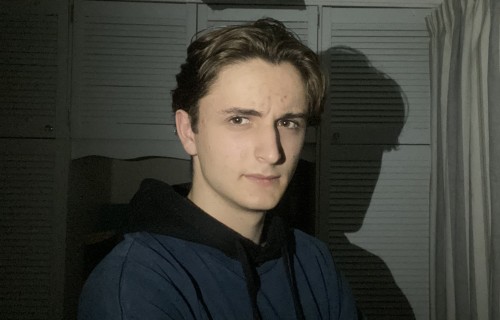 Acting student Cam Docherty has been offered a place at the New York Conservatory for Dramatic Arts and is now seeking donations to help turn his dream of studying at NYCDA into reality.
Read more
24th November 2020