Personal Licence Holders, Award Level 2 - £112
Level
Level 2

Duration
1 day

Start Date
Friday 24th April 2020

Venue
Ipswich Road

Course Code
H3506
Start Date
Friday 24th April 2020, Part Time
Summary
It is now the law in England and Wales that anyone who authorises the sale of alcohol to the public must hold a personal licence. This course covers all the basic licensing law and the social responsibilities of licensees relevant to each class - on licence and off licence.
When applying to the local authority for a licence, applicants will be asked for a number of things to support their application; including proof of holding a licensing qualification, the most commonly acknowledged being this Award for Personal Licence Holders APLH.
Course dates: Friday 31st Jan 20
Course times: 8.30am-6pm
Course day: Friday
This course runs throughout the year. If you wish to book a place please click on the link, which will take you to CCN on-line shop. For queries you can contact the Admissions Team on admissions@ccn.ac.uk or telephone on 01603 773008.
If you are looking for something bespoke or have a group of 6 or more please email Sharon.farrant@ccn.ac.uk or telephone 01603 773451.
Please note that these dates are preliminary and as such subject to changes, postponements or cancellations at City College Norwich's discretion.
Entry Requirements
There are no formal entry requirements for this course.
Assessment
Assessment is through multiple choice exam, please bring some form of ID for this.
Progression
No formal progression.
Fees
Course cost: £139

This course is a full cost course which means that unfortunately there are no reductions in tuition fees if you are unemployed or in receipt of benefits. We operate a strict no refund policy and you will be liable for the entire fee, even if you withdraw from the course. Please refer to our Rules & Regulations for more information.
Book Online for Personal Licence Holders, Award Level 2
Latest News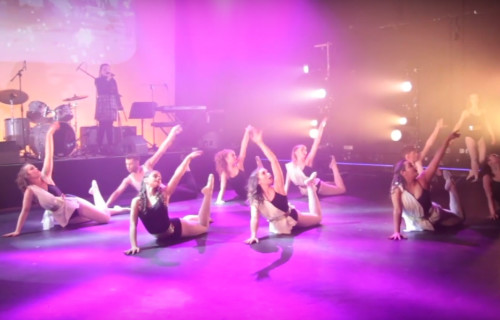 Current Dance student Charlotte Cooper shares how her phenomenal City College Norwich journey is taking her to London to study at a professional dance college.
Read more
12th February 2020