Level 2 Certificate in Hairdressing
Level
Level 2

Duration
1 year

Start Date
September 2022

Venue
CCN-Main Campus

Course Code
B0324
Start Date
September 2022, Part Time
Summary
This dedicated evening course is for adults over the age of 19 years, and introduces students to the world of hairdressing. It covers the essential technical skills and underpinning knowledge which are included in the following units; which are covered within class based and salon sessions.
Working in the Hairdressing Industry
Follow Health , safety
Client Consultation for hair Services
Shampoo and condition hair , scalp
Cut Women's Hair
Art of dressing hair
Create an image base on a theme
An additional unit (available during the final six weeks of the summer term)
This additional unit is offered for those successful students who wish to progress further and complete the colouring unit.
This is an intensive six week course, also offered over two evening and includes both practical and a theoretical assessments. Note there is an additional cost for this unit.
Commitment to studies:
Student are expected to attend 100% of college classes, timetables are usually offered on Tuesday , Thursday evening from 6pm-9pm .
Because of the intensive nature of the programme you must be committed and attend all sessions; otherwise your progress and success will be affected.
Salon Work Experience:
All students are encouraged to try and obtain some additional work experience as this can greatly enhance your awareness of the industry and helps to establish useful employer links.
Student Support:
Students who require additional support may receive support; following assessment; but a competent level of English will be required.
Our salon dress code is otherwise plain black, smart clothing which should not be too tight, too short or too revealing! If you are not appropriately dressed you will not be admitted to class!
Entry Requirements
You should be over the age of 19 yrs. All applicants will be interviewed to establish their needs and interests and suitability for the programme. The course is equally suitable for both gender groups.
Assessment
The course is assessed both practically and theoretically.
Practical assessments are carried out by our staff and are recorded in your assessment log book or portfolio. These are completed throughout the year, when students have sufficient practice and experience and are assessment ready.
Practical assessment may be clustered as most of the units interlink, so potentially several assessments could be completed on the same model and occasion. Assessments need to be completed within commercially viable times; so the development of your practical skills always relate to industry expectations. Marks are awarded as Pass; Merit or Distinction.
Note: You will be expected to provide suitable models for some of your assessments on a range of models with different hair types lengths and textures
Theoretical assessments: Following class input and practice tests you sit an on line 'Evolve' test which is via the City , Guilds Website. These are available throughout the year, they vary in content and length depending on the technical content of the unit.
A unit is only complete when you have passed all the practical tasks and the Evolve test too.
Progression
This Level 2 VRQ in Hairdressing aims to provide you with a range of essential and practical skills and knowledge. Combined with the Unit Colour , lighten hair may enable students to progress onto a suitable Level 3 qualification, Following successful completion of Level 3 you will be qualified to work in a number of employment destinations such as: hairdressing salons, hotels etc.
Career Progression
The hair and beauty industry is a vibrant, dynamic and creative sector offering fantastic employment and training opportunities. This sector alone employs nearly a quarter of a million people and is worth over £6 billion to the UK economy.
There are a wide variety of jobs for qualified hairdressers, including salon and spa work both in the UK and abroad. Hairdressers also work in hotels, on cruise liners, in hospitals and health clubs. With further experience, they can also become salon owners or follow careers in hair design for photography and fashion, teaching and training and work for manufacturers of hairdressing products as a technical advisor. Students could also look at becoming self-employed.
For further information check:
National Careers Service - Hairdresser job profile
Hairdressing and Beauty Industry Authority (HABIA)
Fees
The cost of the course is £1,235 inclusive of registration fee
otherwise an initial instalment of 25%; can be paid followed by three equal payments.
Depending upon your circumstances you may be eligible for funding support. Our enrolments team are able to advise you on this; note it will require you to provide evidence of your benefit entitlements.

Materials Costs 2018/19 (to be confirmed)
Hairdressing kit (£168 in 2017) as a guide.
• C,G Text Book (£27.50 in 2017) as a guide.
• *Salon Dress: T Shirt/ Sweatshirt with College Logo

The above materials are essential to you starting the course and must be ordered without delay, as there is heavy demand on suppliers across the country at the start of term. Ordering forms will be provided for you at enrolment in August 2018; these should be ordered through our approved stockists to ensure good quality.
ease check our Finance pages for fee information and any financial help that may be available. Alternatively please contact the Advice Shop.
Latest News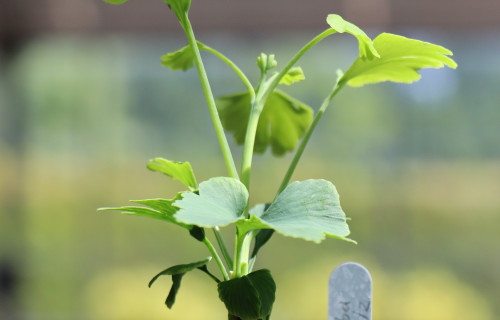 City College Norwich Creative Media Production student Amy Arthur has made this brilliant short documentary about Norwich's trees for peace, which are currently being nurtured at Easton College.
Read more
20th June 2022