CIPD Associate Diploma in People Management Level 5
Level
Level 5

Duration
2 years

Start Date
January 2022

Venue
Norfolk House, Exchange Street

Course Code
H0492
Summary
New CIPD qualifications were introduced in 2021. Based on the new Profession Map, the qualifications focus on the knowledge and behaviours required to create value and make an impact in the changing world of work.
The new qualification sets the standard for people professionals and builds on the CIPD Level 3 Foundation Certificate in People Practice and is aimed at further expanding learners' independent practice to enable them to evolve into more senior roles within organisations as people professionals.
Learners' work will be mainly operational with some complexity. They will contribute to the thinking around their work, analysing information to inform choices and actions. Working with and influencing others through their work will create short-term value for a wider audience. Using a framework of HR and L&D understanding, behaviours and skills development, this qualification offers opportunity for learners to transition to employment as people managers.
This qualification extends and fosters a deeper level of understanding and application and naturally progresses learners' expertise in people practice.
It is suited to individuals who:
are aspiring to, or embarking on, a career in people management
are working in a people practice role and wish to contribute their knowledge and skills to help shape organisational value
are working towards or working in a people manager role
Successful completion of this course allows for professional membership with CIPD as an associate member.
Entry Requirements
Entry to this course is subject to an interview with the delivery team in line with CIPD expectations and processes.
Applicants should hold a minimum grade C in English and Maths
Open to applicants aged 18+ years who want to learn about people practice or L&D practice
At Level 5 a learner:
can analyse, interpret and evaluate relevant information, concepts and ideas
is aware of the nature and scope of the area of study or work
understands different perspectives, approaches or schools of thought and the reasoning behind them
can determine, adapt and use appropriate methods, cognitive and practical skills to address broadly defined, complex problems
can use relevant research or development to inform actions
can evaluate actions, methods and results.
Learning Outcomes
The course covers the following units from the latest CIPD progression map:
Organisational performance and culture in practice
Evidenced based practice
Professional behaviours and valuing people
Employment relationship management
Talent management and workforce planning
Reward for performance and contribution
Learning and development essentials or Well-being at work
Assessment
Written assignments, presentations, self-reflective journals, simulated activities, group work and role play exercises.
Progression
CIPD Level 7 Advanced Diploma in Strategic People Management
CIPD Level 7 Diploma in Strategic Learning and Development
Career Progression
Successful achievement of the CIPD Level 5 Associate Diploma in People Management will allow progression onto the CIPD Level 7 Advanced Diploma in Strategic People Management or the CIPD Level 7 Diploma in Strategic Learning and Development
Fees
Tuition fees are £2950 plus £138 per year for the CIPD membership, this could be subject to change. You must ensure you have joined the CIPD at the start of the programme.
You also need to purchase the following textbooks:
Textbook: Learning and Development practice in the workplace 4th edition. K Beevers, D Hayden and A Rea
Textbook: Armstrong's handbook of human resource management practice 15th edition. M Armstrong and S Taylor
*additional textbooks may be required depending upon specialist route taken
Latest News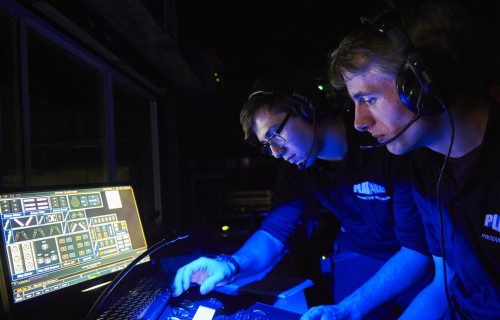 Events Management and Production students have spent a day interviewing industry professionals and university lecturers to help them in making their own career plans.
Read more
8th October 2021