The Prehistoric Artefacts of East Anglia - £65
Level
Leisure

Duration
5 weeks

Start Date
Tuesday 21st July 2020

Venue
Online Delivery

Course Code
H0476
Start Date
Tuesday 21st July 2020, Part Time
Summary
You will explore the collections of prehistoric artefacts found in East Anglia with local Dr Amber Roy as she introduces you to the technological developments of prehistory and how to identify archaeological finds. The course is aimed at anyone interested in the archaeology of East Anglia and further afield. It will discuss specific, well-known artefacts from the Prehistoric period, including from the Stone Age and Metal Age, providing you with a grounding in technological advances and how these artefacts were made and used, as well as skills in identifying archaeological finds.
Week 1 - Polished stone and flint axes - You will delve into the world of Neolithic polished stone and flint axes, how they were made, what they were used for, where they were deposited and how to identify one.
Week 2 - Cinerary Urns - We will focus on Bronze Age Pottery, called cinerary urns, used for the burial of the dead in monuments such as round mounds. These include pottery vessels called Collared Urns and Food Vessels. We will discuss how they were made, what they were used for, where they are found and the condition they are often found in.
Week 3 - Copper and Bronze Axes - We will move onto looking at the first use of metals in East Anglia. We will discuss the manufacture, use and deposition of copper and bronze axes and what to expect if you find one.
Week 4 - Archaeology in the landscape - We will focus on the signs of prehistoric activity in the modern East Anglia Landscape and how you can spot them yourself.
Week 5 - Bronze Swords - We will focus on the first material signs on violence and warfare in Prehistory, the bronze sword. We will look at how they were made and used and where they were found and what condition.
Week 6 - Torcs we will move into the Iron Age with a focus on metal arm and neck rings called Torcs, such as the Great Torc from Snettisham.
Tuesdays 6-8pm 21/07/20 - 25/08/20
You will need access to audio and video on your computer for this online course
Why Our College?
Specialist teaching staff
Our courses are delivered by in-house expert teaching staff and external specialists
Industry standard facilities
Courses are held at our Ipswich Road campus, ensuring you have access to our cutting edge college facilities
A wide range of courses
We offer a wide range of part time and evening courses
Fees
£65.00
Please note that courses may be cancelled if minimum numbers are not met. Please be aware that if you are no longer able to attend your course you will be offered an alternative date where available, however no refunds are available unless this course is cancelled by City College Norwich.
Book Online for The Prehistoric Artefacts of East Anglia
Latest News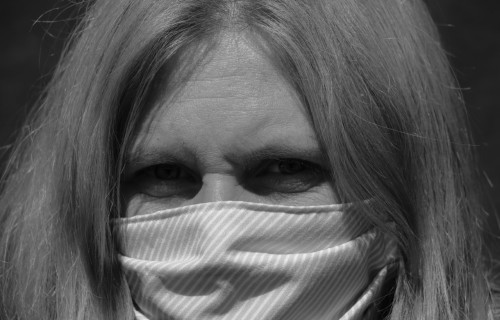 Our UAL Extended Diploma Photography students have moved their annual end of year exhibition online, so that as many people as possible can see their Final Major Project work.
Read more
26th June 2020