Level
Leisure

Duration
6 weeks

Start Date
Thursday 7th May 2020

Venue
Ipswich Road

Course Code
H0373
Start Date
Thursday 7th May 2020, Part Time
Summary
This course is aimed at anyone with an interest in song-writing. You may have never written a song before or you may have been writing for years - this course aims to show a way in to the novice and to explore fresh perspectives and new approaches for the more experienced.
There is access to the wonderful resources of the College music department, but if you have a portable instrument of your own do please bring it along. Don't worry if you don't play an instrument at present - there are other ways to write songs! In the course we will be looking at:
Seizing/creating inspiration - We will look at how best to to seize inspiration when it strikes and also how to generate ideas from nowhere.
Lyrics - There are plenty of great musicians who remain stumped when it comes to lyrics but there are so many ways to make words work for you. Here is a few approaches we will look at; Stop making sense, Write what you know, Protest, Make 'em laugh, Love is all you need, tell a story, build a character.
Rhythms, Riffs and Tempos - A distinctive rhythm can spark off a great song, great riffs are born when rhythm meets melody and tempo is vital too.
Song Structure - Once you have got your basic material, how can you shape it into a great song? Most popular songs follow simple predictable structures but we will also take a close look at some great songs that break all the rules.
Drones, Chords and Melody - We will unpick and learn to create great tunes with melody and look at popular songs that only contain three cords but also look at a complex chord progression.
So what will you come away with?
There is so much to explore on this course - I've been writing songs for thirty years now and I'm still fascinated by the peculiar alchemy one finds by balancing words, melody, rhythm and structure. I am to ensure that every student leaves with a rich appreciation of song-craft, that they learn an array of techniques to start songs and refine them.
Course: 6 weeks, Thur, 6pm-9pm exc.28/05
Why Our College?
Specialist teaching staff
Our courses are delivered by in-house expert teaching staff and external specialists
Industry standard facilities
Courses are held at our Ipswich Road campus, ensuring you have access to our cutting edge college facilities
A wide range of courses
We offer a wide range of part time and evening courses
Fees
£95.00

Please note that courses may be cancelled if minimum numbers are not met. Please be aware that if you are no longer able to attend your course you will be offered an alternative date where available, however no refunds are available unless this course is cancelled by City College Norwich.
Latest News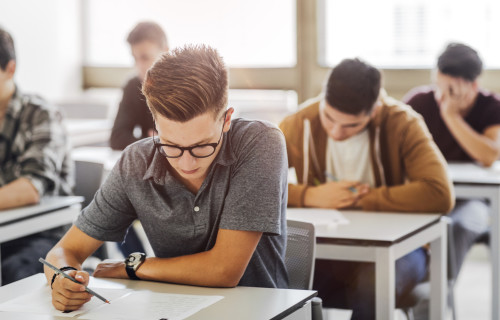 Following the government's announcement about the cancellation of exams, find out what this means for your in terms of qualifications and progression.
Read more
20th March 2020