Prehistoric Archaeology of East Anglia and the British Isles
Level
Leisure

Duration
5 weeks

Start Date
Tuesday 5th May 2020

Venue
Ipswich Road

Course Code
H0469
Start Date
Tuesday 5th May 2020, Part Time
Summary
Delve into the past with local Dr Amber Roy as she introduces you to the prehistory of the British Isles. The course is aimed at anyone who is interested in the archaeology of East Anglia and further afield. It will cover 500,000 years of prehistory from the Palaeolithic to the Iron age, providing you with a grounding in local and British prehistoric archaeology and changing ways of life over the vast period.
Week 1 - The course outline will follow the chronology of prehistory, starting with the Palaeolithic (Old Stone Age) (500,000-10,000 BC). This week will introduce the different hominin species, such as Homo erectus, Neanderthals and Homo sapiens and their use of fire, tools and rock art.
Week 2 - This week we will discuss the changes we see in Britain in the Mesolithic (Middle Stone Age) (10,000-4000 BC), including the use of microlithic (small) flint tools, the hunter-gatherer lifestyle and rock art. The much-debated change from Mesolithic to the Neolithic period will also be introduced.
Week 3 - Week three we will discuss the Neolithic (New Stone Age) proper (4,000-2300 BC). This period is seen as the single most important economic transition in British History due to the beginning of farming, large scale trade networks and new ways of burying the dead.
Week 4 - We will look at the technological changes in the Bronze Age (2300-800 BC) when copper, bronze and gold objects and weapons were first produced. Themes such as violence, the burial of the dead and the deposition of metal hoards will be discussed.
Week 5 - The final week of the course will discuss the last period of British Prehistory, the Iron Age (800 BC- 43 AD). The Celtic affiliation we often link with this period will be discussed along with the development of iron technology and the use of domestic areas for ritual. The shift into the Roman period will be introduced to provide a full rounded introduction to British Prehistory.
Please bring a pen and paper. Course Tues 05/05-09/06 exc26/05, 6-8pm
Why Our College?
Specialist teaching staff
Our courses are delivered by in-house expert teaching staff and external specialists
Industry standard facilities
Courses are held at our Ipswich Road campus, ensuring you have access to our cutting edge college facilities
A wide range of courses
We offer a wide range of part time and evening courses
Entry Requirements
If you have any specific interests, objects or topics of prehistory that you wish to learn more about please get in contact prior to the beginning of the course.
Fees
£65.00

Please note that courses may be cancelled if minimum numbers are not met. Please be aware that if you are no longer able to attend your course you will be offered an alternative date where available, however no refunds are available unless this course is cancelled by City College Norwich.
Latest News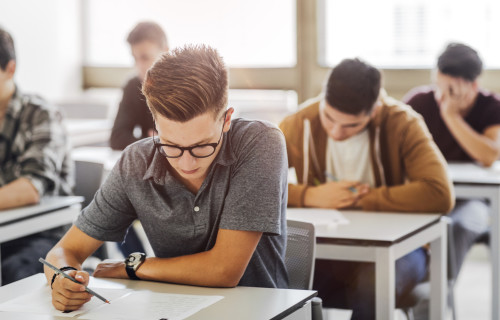 Following the government's announcement about the cancellation of exams, find out what this means for your in terms of qualifications and progression.
Read more
20th March 2020